Aon Broker Carol Stark Recognized as a 2023 Renewable Energy Power Broker
Carol Stark, North American Renewable Energy Practice Leader, Aon
Offshore wind developments are among the biggest and most complex construction projects in the country. The first few announced won't begin generating power for several years, but the work can't begin until insurance is in place.
"Carol mobilized an offshore broker team to support our preparations for this project," said the vice president for one developer. "As she lent us her offshore renewable expertise, Carol organized a team of multinational offshore insurance professionals who support us with contract reviews, project risk management and project design."
Another client said: "Carol is one of the most passionate brokers I have ever met," said the offshore team leader for one international developer. "Her industry knowledge of both insurance and offshore is outstanding, and she always finds the way, also explaining complex legal situations to us internationals, as the U.S. legal system differs a lot from Europe and other parts of the world."
In particular, the client lauded Stark for the guidance she provided in risk management contractor discussions, risk advisory, tax and lenders advisory, "as well as designing insurance for natural catastrophe scenarios. Carol understands the bigger picture and has consistently taken the whole project into consideration as a basis for her guidance."
Clients also noted offshore wind's booming growth and the challenges it presents to placement as a large number of owners and builders seek coverage at the same time.
2023 Renewable Energy Power Broker Winners and Finalists
---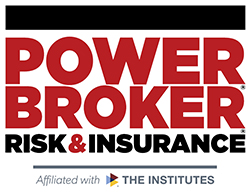 What is a Power Broker?
A Risk & Insurance Power Broker® is an individual who stands out among their peers for the exceptional client work they have delivered over the past year. While brokers play many key roles in the insurance industry and risk profession, a Power Broker® award recognizes problem solving, customer service and industry knowledge.
Our goal is to broadly recognize and promote outstanding risk management and customer service among the brokerage community.
Who selects the winners?
Power Brokers are selected by risk managers based on the strength of the testimonials they provide to a team of 15 Risk & Insurance editors and writers.