Aon Broker Brian Simons Recognized as a 2022 Hospitality Power Broker
Brian Simons, Managing Director, Greater New York Property Leader, Aon
Brian Simons started his career in a client-oriented role, which taught him early on how to understand customer needs and how to meet them. No matter how sophisticated the technology tools at hand may be, nothing replaces interpersonal connection.
Terry Wilson, VP of risk management, Graham Holdings Company, underscored engagement with clients is key, especially when the client has complicated insurance needs. Simons makes her feel like her concerns are always acknowledged and even anticipated.
"He's always at least one step ahead of me. He knows what I'm worried about or going to worry about. If the market is giving indications that something's amiss, he comes to the table well in advance with ideas for getting us the best deal," she said.
Simons' clients agree he has been a great advocate and a strong negotiator, often defying their expectations. His industry partners are equally impressed with his savvy: "In my 20 years in the market, he's been one of the most competent broker partners I've had the opportunity to work with," said Gino DiSaverio, director of insurance and event risk management at MetLife.
"Brian has been able to help us navigate the market successfully [with new funds] from a coverage and rate perspective. He has a unique ability to understand the appetite of markets for certain exposures and the knack for being able to craft the optimal shared and layered program,"  DiSaverio said.
"He never overpromises but somehow always overdelivers."
2022 Hospitality Power Broker Winners
---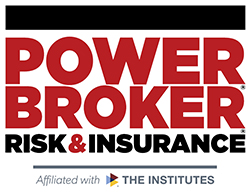 What is a Power Broker?
A Risk & Insurance Power Broker® is an individual who stands out among their peers for the exceptional client work they delivered over the past year. While brokers play many key roles in the insurance industry and risk profession, a Power Broker® award recognizes problem solving, customer service and industry knowledge.
Our goal is to broadly recognize and promote outstanding risk management and customer service among the brokerage community.
Who selects the winners?
Power Brokers are selected by risk managers based on the strength of the testimonials they provide to a team of 15 Risk & Insurance editors and writers.