Aon Broker Allyson Coyne Recognized as a 2020 M&A Power Broker
Allyson Coyne, Managing Director & Senior Broking Officer, Aon
One of Allyson Coyne's manufacturing clients has been in an acquisitive mood of late.
With multiple transactions per year, the company has come to rely on her policy-crafting expertise in the area of reps and warranties insurance.
So valued has Coyne become for the company that our source's colleagues in corporate development ask for her when they are anticipating making a deal.
The client, a senior risk manager, recalls getting a phone call on a Friday at around 7 p.m. that a deal was imminent.
He got on the phone with Coyne and there was a binder by the following morning. Needless to say, much work was done in the wee hours of the morning.
"She has been very helpful in identifying the two to three companies that are providing the best terms," the client said.
"But I think more importantly, when we select an insurer and we are working on the coverage forms, she has been very helpful in modifying some wording to our favor," he added.
"What is exceptional about her is her ability to walk us through very tight timelines and placement of reps and warranties insurance policies," said another client.
"She was always available to assist and provide input," she continued. "She was able to manage the process and the deal team in a very efficient manner that made us comfortable in this process."
2020 M&A Power Broker Winners and Finalists
---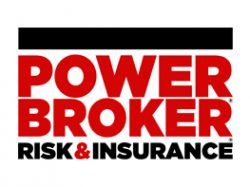 What is a Power Broker?
A Risk & Insurance Power Broker® is an individual who stands out among their peers for the exceptional client work they delivered over the past year. While brokers play many key roles in the insurance industry and risk profession, a Power Broker® award recognizes problem solving, customer service and industry knowledge.
Our goal is to broadly recognize and promote outstanding risk management and customer service among the brokerage community.
Who selects the winners?
Power Brokers are selected by risk managers based on the strength of the testimonials they provide to a team of 15 Risk & Insurance editors and writers.