Alliant Broker Robert Lowe Recognized as a 2020 Public Sector Power Broker
Robert Lowe, First Vice President, Alliant Insurance Services
'Proactive' must be Robert Lowe's middle name because he's constantly working to place his clients into programs that they may not be thinking about themselves.
"Robert keeps us on the cutting-edge of coverage," said Tony Giles, general manager, California Joint Powers Risk Management Authority.
It was an incredibly difficult year for property renewals due to the wildfires in California, said Giles. Some members of his pool were directly impacted, but Lowe worked with the renewal team to get the pool the coverage it needed.
"New options and new programs were the two big drivers from Rob this year," he said.
Steve Robles, assistant CEO to the County of Los Angeles, echoed Giles: "This was the first time we went to market for sexual misconduct coverage, so it really was Robert who was going to the underwriters and building the relationship and saying, 'hey, the County of Los Angeles is a good risk,' " he said.
A third client, Steve Schwarz, risk manager, City of Fremont, said Lowe is good about forecasting what they might need.
"And he's good at putting in the research needed when looking ahead, so he can come to us with an idea ahead of time."
For example, earthquake models changed last year, and the City faced renewals that nearly doubled from 2018. Lowe went to bat — he questioned the models and reviewed the numbers, spoke with the carriers, and did everything in his power to find a price point that was much more reasonable for the City.
"It feels like we're the only team he's working with. He really understands our business."
2020 Public Sector Power Broker Winners and Finalists
---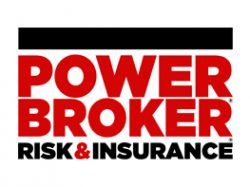 What is a Power Broker?
A Risk & Insurance Power Broker® is an individual who stands out among their peers for the exceptional client work they delivered over the past year. While brokers play many key roles in the insurance industry and risk profession, a Power Broker® award recognizes problem solving, customer service and industry knowledge.
Our goal is to broadly recognize and promote outstanding risk management and customer service among the brokerage community.
Who selects the winners?
Power Brokers are selected by risk managers based on the strength of the testimonials they provide to a team of 15 Risk & Insurance editors and writers.