Alliant Broker Philip Reischman Recognized as a 2020 Health Care Power Broker
Philip Reischman, Executive Vice President and Managing Director, Alliant Insurance Services
At the height of a malpractice crisis in Connecticut in 2003, Women's Health USA developed its captive insurance company, the ARK Indemnity Company, and went about trying to find medical professional liability insurance for its highest risk specialty — 200 OB/GYNS.
It entrusted Philip Reischman with this difficult task, and he came through with flying colors.
Seventeen years — and 17 renewals later — Nancy Bernstein, president of Women's Health USA, still has high praise for how this broker works to achieve the best deals for them.
"He has never failed to press for the best price and terms, always putting us first … We've brought premiums down from well over $100,000 to around $50,000," she said. "And he has introduced us to the concept of Loss Portfolio Transfers to great benefit to our insureds. We have been eager students of his, and he has never condescended."
Another client that has benefited from Reishman's expertise is a large health care system that was concerned its liability claims would increase its variable retained (captive, self-insured) layer cost, cause adverse budget variances and potentially result in a verdict in excess of its total limits.
Reischman's solution was to craft a unique "top & drop" structure, where the top layer on the program provides limits of $20 million, $5 million of which will drop down to reduce the captive's self-insured layer and reduce the TCOR.
The reduced variable cost enabled the captive to secure an additional $50 million of limits to protect the system's balance sheet from the escalating claim values in its jurisdiction.
2020 Health Care Power Broker Winners and Finalists
---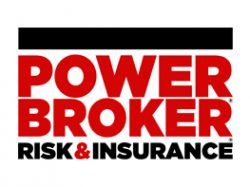 What is a Power Broker?
A Risk & Insurance Power Broker® is an individual who stands out among their peers for the exceptional client work they delivered over the past year. While brokers play many key roles in the insurance industry and risk profession, a Power Broker® award recognizes problem solving, customer service and industry knowledge.
Our goal is to broadly recognize and promote outstanding risk management and customer service among the brokerage community.
Who selects the winners?
Power Brokers are selected by risk managers based on the strength of the testimonials they provide to a team of 15 Risk & Insurance editors and writers.