Legal Roundup: Taco Bell Advertising Under Fire, Johnson & Johnson's Talc Lawsuits Addressed and More
The latest court decisions that could have an impact on the risk and insurance industry.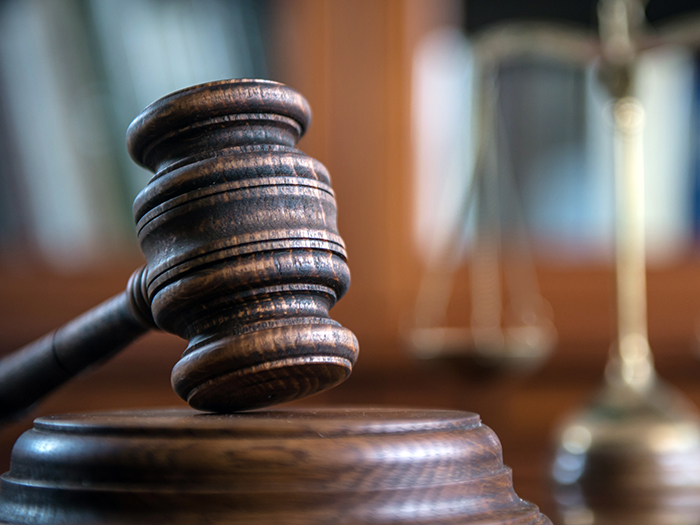 Where's the Beef? Taco Bell Faces Class Action
The case: Frank Siragusa claimed his Mexican Pizza from Taco Bell did not match the advertised images.
According to a New York district court filing, his meal "contained approximately half of the beef and bean filling that he expected."
Sircagusa has filed a federal class action, accusing Taco Bell of unfair and deceptive trade practices.
"The lawsuit has side-by-side images comparing the Taco Bell advertisements for items such as the Crunchwrap Supreme, Grande Crunchwrap, and Mexican Pizza. Images included in the filing appear to show a paltry serving of meat in what customers allegedly received in store, compared to the images Taco Bell advertises," according to NBC News.
Siragusa's attorneys are no strangers to filing suits against fast food purveyors. One complaint, which claimed that the size of Burger King's Whopper was overstated, is stalled in mediation.
They also "filed a still-pending lawsuit in Brooklyn accusing McDonald's and Wendy's over the actual versus advertised size of their burgers," according to Reuters.
Scorecard: Siragusa is seeking a jury trial and $5 million in damages on behalf of customers who purchased Taco Bell products in New York State from July 2020 to July 2023. The case has not yet reached a resolution.
Takeaway: The case underscores the importance of transparency in advertising. Companies must accurately represent their products and services in marketing materials to avoid potential legal challenges and maintain consumer trust.
It's also a reminder that class action lawsuits can arise from seemingly small issues and quickly escalate. Businesses should be prepared to handle such situations efficiently and professionally.
N.J. Residents Challenge $1 Billion Wind Farm Subsidy
The case: New Jersey residents, represented by the groups Defend Brigantine Beach and Protect our Coast N.J., are suing the Danish renewable energy developer Orsted and the state of New Jersey in Trenton state court.
The plaintiffs are challenging a tax break that Orsted received to build an offshore wind farm known as Ocean Wind in the Atlantic, claiming the estimated $1 billion subsidy violates a provision of the state constitution that prohibits legislation favoring a single private entity.
The plaintiffs are asking the court to invalidate the law, arguing it was created solely to protect Orsted from commercial risk. Ocean Wind, "the third major offshore wind project approved by the federal government in U.S. waters, would generate 1,100 megawatts of power – enough to power around 380,000 homes, according to the U.S. Interior Department, whose agency, the Bureau of Ocean Energy Management, approved the construction plan," reported Reuters.
Scorecard: The case has just been filed and has not yet reached a resolution.
Takeaway: The outcome of the legal challenge against the tax break could have broader implications for state subsidies and incentives aimed at promoting renewable energy projects.
Companies involved in large-scale projects with significant government support should be aware of the regulatory risks and potential legal challenges that may arise.
Judge Denies Johnson & Johnson Bid to Limit Talc Suits
The case: Around 40,000 pending lawsuits arising from Johnson & Johnson's use of talcum have been on hold since 2021.
After plaintiffs alleged that the talc caused cancer, J&J created LTL Management, a controversial move designed to carry its talc liabilities into bankruptcy and settle the slew of complaints.
"A federal appeals court dismissed that chapter 11 case in January, but LTL filed for bankruptcy again in April, this time with a settlement offer supported by some plaintiffs' law firms. That offer, valued at $8.9 billion, would rank among the largest tort settlements ever if accepted," according to the Wall Street Journal.
Scorecard: Judge Michael Kaplan of the U.S. Bankruptcy Court in Trenton, New Jersey has thrown out the second chapter 11 case.
In his ruling, Kaplan said that LTL "wasn't in sufficient financial distress to warrant granting it the legal protections of chapter 11," according to the WSJ. "J&J said it disagreed with the decision and would appeal.
Takeaway: The report goes on to say: "Outside of bankruptcy, J&J faces a tough road to resolving the talc litigation because of the large number of claims and the expectation that more talc users will sue for compensation in the future." &
Jared Shelly is a journalist based in Philadelphia. He can be reached at
[email protected]
.