Andreas Berger of Swiss Re Corporate Solutions Talks to R&I About Tech Investments and the IIS
Swiss Re's Andreas Berger says his company has placed a significant human resources investment in technology platforms that should make it easier for brokers and insureds to analyze risks.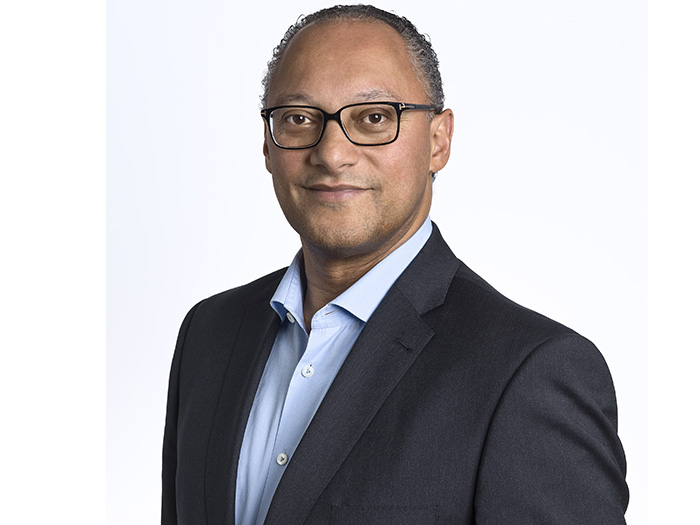 Risk & Insurance® Editor-in-Chief Dan Reynolds recently spoke to Andreas Berger, CEO of Swiss Re Corporate Solutions (CorSo), about the company's recent technological and underwriting advances, and broader issues for international insurance markets.
R&I: There's a lot about Swiss Re's recent investments in technology that we find interesting. We were struck by the formation of your International Program administration platform. Can you give us your take on that and what you expect it to accomplish?
AB: When we last spoke, it was pre-COVID-19, and International Programs was already one of the key topics where we were engaged in a strategic review.
The review identified that our International Programs strategy was one of our key differentiators in the market. I wanted us to play a key role in helping corporate customers, by reimagining International Program solutions. This meant Corporate Solutions would be dropping down from the pure excess of loss and follow business to get closer to the risk and the customer by moving into the primary layers of cover.
International Programs play a key role for those companies that operate across borders, from mid-market companies to large corporates.
Our technology platform to lead International Programs is called Pulse. In 2019, when we launched our international network and Pulse platform, we had two main objectives: addressing the customer pain points caused by clumsy processes and improving the accuracy of data.
The technology available in the insurance industry needs major upgrading. We addressed these pain points from the customer's perspective, and we tackled the inefficiency in the insurance industry in this specific area.
You see, everybody had their own systems, including the network companies and the local owned offices. The customer requirement was to provide one-system that would allow all parties – brokers, carriers and customers – to communicate in a seamless way and using state-of-the-art technology.
We had the advantage that we didn't have to build on IT legacy systems. We were a fresh entrant into the market and could offer a superior customer experience through our connected approach to service delivery enabled by the platform. That was in 2019, and fast forward to 2021, it's still there and it's doing very well. It's even more relevant now, because people realize that digitization technology plays a key role in our business.
Ultimately, carriers won't be providing risk information and risk protection for markets if they don't invest in the right areas. I think those companies that grew via acquisitions and post-merger integration, typically face the challenge of dealing with diverse IT landscapes. Our industry's IT landscape, and the approach to IT, was not keeping up with the technology development and the digitalization in other industries. Having said that, some companies, typically mono-liners or country-specific, have very advanced offerings.
Looking at efficiency post-COVID was important for all market constituents. And that's why I think it's the right strategy for us to open Pulse to all stakeholders – not just our own corporate customers. By increasing the number of participants on the platform, we can help generate a powerful network effect, working to address the deep-seated issues in the market.
R&I: Are you well satisfied with how it's performed if you take it from 2019 to today?
AB: Maybe I can give you a few examples. In summary, we're looking at five key benefits.
1. Accuracy of information and data. This means that the centralized integrated platform streamlines and automates the whole process front-to-back for International Programs. This translates into savings in time, money and effort for all parties.
2. Compliance assistance. Particularly as local regulation is getting even more complex. We're optimizing the handling of exposure and risk information to facilitate clarity and provide regularly updated information.
3. Increased transparency and control. That means having real-time information in a standardized, user-friendly interface that enables customers to track progress with policies and cash movements – for invoicing and claims resolution.
4. Improved customer service. All program communications are captured within the platform. This enables a single comprehensive view for customers, with high quality delivery of policy, premiums and claims services. To have everything in one place is critical, and everybody's working on the platform – all using cloud-based model technology.
5. Innovative products and services. With a state-of-the-art platform, you can introduce innovative services. We can provide tools to key stakeholders and broaden the access to them; you can transform Multinational Insurance Programs into more innovative products; you can create new products that can be delivered through the platform. For example, we have a product called One Form for International Property Insurance, where we mirror the local and the master policy.
Then we track the activity very thoroughly. We track more than 15,000 tasks within the whole network. You can always see where you stand, and you can optimize. By using standard processes, we look to reduce the pre-quote request time by more than 50%, which helps meeting the broker and customer quote deadlines and reducing the effort for the local offices.
R&I: And when you say it's an open platform, should I interpret that to mean that an unlimited number of brokers and carriers can access it?
AB: When I joined Swiss Re, I was surprised to find technology that I hadn't seen to that degree before. And then I said, "Why not make it the standard?" Because everybody's facing the same problems. As digital platform pioneers, it's about partnering rather than creating your own system. So, we extended the market offering, making the white-label platform available to network services, to other commercial insurance carriers, and to brokers.
We started by focusing on regional carriers. Why? Because they told us that they have very healthy regional mid-market portfolios, but they don't have an international offering and network. Their customers have gone international, running the risk that other carriers will attack this business. They can offer our platform as a solution to those customers, or those carriers that were onboarded.
Regional commercial insurers can secure the existing book and customer base, but also expand further into their region using Corporate Solutions' network and technology platform.
For brokers, the story is around getting a platform to connect with their partners or network brokers to have access globally. Brokerslink for instance, have broker partners in every country you can imagine, and each broker has its own system.
When it comes to cross border business, they now all use Pulse, which is giving them a clear advantage over most other brokers. The whole roll out of Corporate Solutions' Pulse platform to Brokerslink was done in six months.
R&I: It makes sense that regional carriers would be more willing and more open to working with you on this than an established international carrier. If I'm a risk manager, can I jump on the platform, or do I need a new invitation or a relationship with a broker or a carrier to do that?
AB: We have a portal, that sits in front of the Pulse technology platform. The first interaction point for the customer is through the portal, which brokers can also use.
Pulse guides users seamlessly through the process end-to-end. Customers can manage all aspects of their program with step-by-step instructions and guidance on how to move forward. We keep key stakeholders informed continuously.
We also upgrade the functionality to reflect changing customer needs. We have regular user meetings to understand the quality of the user experience and of the functionality. We feed that back into the system upgrades; this helps us accelerate and refine all aspects of service delivery to ensure it provides customers with what they need to efficiently manage their International Programs.
R&I: Overall do you think commercial insurance is making the right moves, making the right investments in the right place and at the right pace to be relevant?
AB: Ultimately, carriers won't be providing risk information and risk protection for markets if they don't invest in the right areas.
I think those companies that grew via acquisitions and post-merger integration, typically face the challenge of dealing with diverse IT landscapes. Our industry's IT landscape, and the approach to IT, was not keeping up with the technology development and the digitalization in other industries. Having said that, some companies, typically mono-liners or country-specific, have very advanced offerings.
It's a challenging space. I would say we're in the leading pack of the insurance and reinsurance companies on data and technology. But there's also an aspect of the DNA here. We have people who embrace data and data analytics and have a track record in the field.
We've transformed the way we look at our business through designing one analytical data model and what we call "a single version of truth."
It's not about standardizing along the value chain and interfacing across software systems. It's about creating that data lake and being system agnostic. It's not about pushing everybody into a data standard. It's translating the data and then bringing the actionable risk insights through analytics to the user groups.
What is important though is that the data and risk insights are made available in the way that people already work. For example, if you're an underwriter, you stay in your native system and get all the analytics on screen, rather than switching across systems. But this requires an evolution in the underwriting capabilities and in the underwriting job.
Data and data analytics will play a much more important role going forward. We can also create new jobs in each line of business or function along the value chain within our company. Innovation will also create new revenue streams.
And thinking about it, this will also change the way we operate with markets, because we can bring more data insights into the market, to customers, and to brokers. That's a very exciting new horizon.
R&I: Can you quantify in terms of the human resources, the investment in the International Program administration technology platform?
AB: In deploying our International Program strategy, we've invested in our capabilities and platform, and we struck a balance between the people side and the technology investments. We continue to build out our team in line with our growth plans. In building the International Program teams, there are a few things that I think we need to highlight.
The first is skills and experience, because it's a complex proposition. We're not talking about standard off-the-shelf products. We try to standardize much more, but it is still a complex process and complex cover that we provide. Therefore, you need to have a mixture of knowledge and experience and onboard people who have done it in various jurisdictions or in a central capacity.
At the same time, you need to add new capabilities, and to support talent development. As much as we can rely on the experience of the seasoned colleagues that we have in our teams, you must then add new talent.
To give you an idea, we have more than 140 people working on Pulse. And onto that, you can add all the individuals that are touching International Programs and together [drive] the success of our International Program proposition.
R&I: We also took notice of the creation of the Coefficient Insurance Company and its rebranding as Granular Insurance?
AB: This is very exciting and I'm very proud of the teams that worked on it. Everybody's talking about teaming up with big tech firms and about this threat that tech firms will eat up insurance companies, because they're penetrating our space.
I said, "Look, let's take all this extra noise away and see what we can do." Verily was planning to enter the employer stop loss market. They have the data analytics and software engineering capability and they needed to work with a partner with the risk insight, that understands the complex regulatory environment, product development, and distribution.
They approached us and said, "Look, would that be of interest to you?" And we said, "Yes, because we're a well-known name in employer stop loss business.'' We had both identified this class as being very attractive and an area where we could use data-based precision underwriting to achieve better results.
The company that we've invested in, Granular Insurance (formerly Coeffcient Insurance Company), is a collaboration between Verily and Swiss Re Corporate Solutions, enabling us to marry data analytics to employer stop loss. With risk partnerships like this, Corporate Solutions and Swiss Re are moving beyond just risk transfer.
The objective is to manage the risks, the costs, and achieve better outcomes for employers. Granular Insurance currently provides health benefits for around 200,000 people. And we intend to extend the reach of this partnership further.
R&I: I really appreciate the detail you've given us on your strategy. In the time we have left, could we talk about the International Insurance Society and your role there?
AB: I was approached by the International Insurance Society in 2014, to take a position on the executive committee. I didn't hesitate to accept, because I remember from earlier in my insurance career that the Society was always highly regarded. You can reach the whole industry geographically, and the constituencies, brokers, insurance companies, and reinsurance companies.
The benefits, as I see them, are the exchanging of ideas, and thought leadership developed and disseminated through the Society.
Chris Wei, executive chairman of Aviva for Asia, took over the chairmanship and put resources into an institution that doesn't only focus on that single event per year, the Global Forum.
We can advance the industry and bring important topics into the wider community. One example is the education of directors and non-executive directors who sit on boards of insurance companies. This training is important because you assume responsibilities, and you have accountability in your role on the board. Professionalization is crucial for development.
R&I: My last question for you as new chair of the IIS executive council. Do you feel that your involvement with the executive committee of International Insurance Society has impacted the way you run your business?
AB: Yes, both consciously and subconsciously. Subconsciously because you have so many discussions with peers and other industry representative stakeholders. And sometimes you're not even aware that you're taking in ideas.
I like the exchanges with The Institutes, where I get a lot of inspiration. And then you test it in your own discussions internally or with other market participants. I think we've got to be open for influences from reputable sources, like those at the International Insurance Society. &
Dan Reynolds is editor-in-chief of Risk & Insurance. He can be reached at
[email protected]
.