Workers' Comp Power Broker Tina Schmitz on Industry Trends, Technology Challenges and More
This Marsh broker shares her journey and details the latest trends in workers' compensation to watch.
Workers' compensation is an ever-evolving industry, ripe for innovation and testing out new ideas — and all with the goal of keeping workers safe and helping them in the event they are hurt on the job.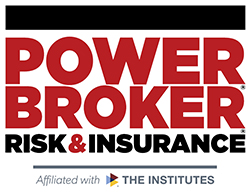 With so many facets to explore, Risk & Insurance turned to some of the top brokers in the space to gain insight into what's new in the industry and what is it about workers' comp that just makes it stick for these professionals.
Tina Schmitz, senior claims advisor, engagement lead at Marsh is one such professional. She was awarded a 2023 Workers Compensation Power Broker win for her creative solutions, industry expertise and high-quality customer service — qualities Schmitz possesses in droves.
Below, she shares her experience with workers' comp, what brokering in the space looks like and some of the key trends we ought to be watching moving further into 2023.
Risk & Insurance: How has a carrier background influenced how you approach the workers' compensation industry as a broker?  
Tina Schmitz: Having a carrier background was like having a key to the world of workers' comp claims. I knew all the ins and outs of the insurance claims process and was able to take that knowledge with me to the broker side and leverage it for the client's benefit.
R&I: Why is client advocacy such an important part of brokering?
TS: Client advocacy is such an important part of brokering, because clients are in the business to do what they are in the business to do.
We can step in to help them with their claims, an area which they are less familiar with, so they can focus on their business and know that we will protect them and consider their bottom line costs.
R&I: What are some of the top workers' comp trends that you are keeping a pulse on this year? 
TS: Some of the top trends that I am keeping the pulse on are TPA staffing issues, more and more employee-friendly legislations, and cost of medicals for catastrophic injuries skyrocketing due to advances in medical technology.
Due to the current work-from-home options available to personnel re-thinking their priorities in life, TPAs continue to experience difficulties staffing or retaining staff to work on claims. Staffing issues are not just an issue with TPAs, either; it is impacting all industries.
As for employee-friendly legislations, it seems that many of the jurisdictions are turning into "positional risk" jurisdictions, which are not favorable to employers.
Finally, with advances in medical technology, injured workers are deriving much better care than ever before, but costing more for employers.
R&I: What do you think is the top technology challenge impacting workers' comp programs right now?
TS: Leveraging AI to help analyze and manage data.
R&I: What is one accomplishment you are most proud of, professionally or personally?
TS: This Power Broker, of course! &
Autumn Demberger is the content strategist at Risk & Insurance®. She can be reached at
[email protected]
.