The Depp-Heard Saga Continues: Insurance Coverage for Court Costs Is in Question
Amber Heard's insurance company does not believe it is on the hook to pay for the $10.4 million verdict owed to actor Johnny Depp.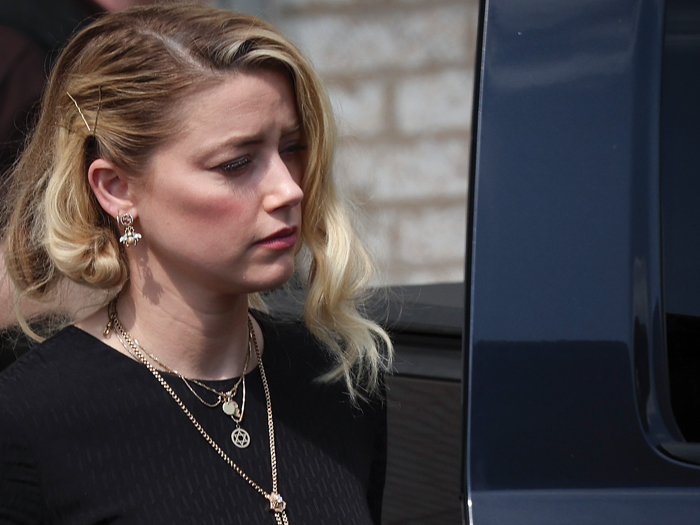 It enraptured viewers across the globe in May: Johnny Depp versus Amber Heard.  
Depp sued ex-wife Heard over defamation claims after a 2018 op-ed published in The Washington Post alleged domestic abuse. A 2022 jury found Depp's claims substantial and awarded the actor a total of $10.4 million in damages. 
Following the June 1 verdict, Heard's insurance company filed suit against the actress, claiming it did not have an ongoing obligation to defend Heard. The insurance company, New York Marine and General Insurance Co., brought forward the lawsuit one month after the Depp-Heard verdict landed. 
"An actual controversy has arisen and now exists between [New York Marine], on the one hand, and Heard, on the other hand, with regard to the duties and obligations owed between [New York Marine] and Heard under the policy with respect to indemnity" for her actions in the Depp case, the insurer stated. 
The policy in question provided Heard liability coverage up to $1 million.  
When Depp's underlying libel case first came to light in 2019, New York Marine initially advised Heard it would provide legal defense. But under California law, it did not have to provide indemnity for her actions.  
In its complaint, New York Marine stated, "The jury's factual findings establish that Heard's liability is caused by the willful act(s) of Heard." 
While Heard currently aims to appeal the jury's decision in the defamation case, she has still incurred $6 million in attorney fees.  
In addition to New York Marine, Heard is relying on a homeowner's policy through Travelers Commerical Insurance to offset her legal costs, which led Travelers to sue New York Marine in 2021 for equitable contribution toward defense costs. 
In that suit, Travelers pointed to its own policy, which "covered or potentially covered damages because of defamation." This case was stayed while a conclusion was reached in the Depp-Heard defamation trial. Because resolution has been met, the question turns to whether New York Marine is liable for any award made against Heard. 
Scorecard: No decision has been made, but the saga will likely continue as public interest and fame bleed into legalities.  
Takeaway: Celebrities are just like us, aren't they? But that's beside the point. The real lesson here is that when an insured is facing nuclear-sized allegations, insurers will want to review what is or is not covered lest they be strapped with a nuclear-sized verdict. &
Autumn Demberger is the content strategist at Risk & Insurance®. She can be reached at
[email protected]
.