Tackling the Adjuster Shortage: How CorVel University Is Training the Next Generation of Claims Talent
The double whammy of the Great Resignation and the Silver Tsunami has left adjusters strapped for talent. Training programs can help rehab the industry's reputation and build loyalty among workers.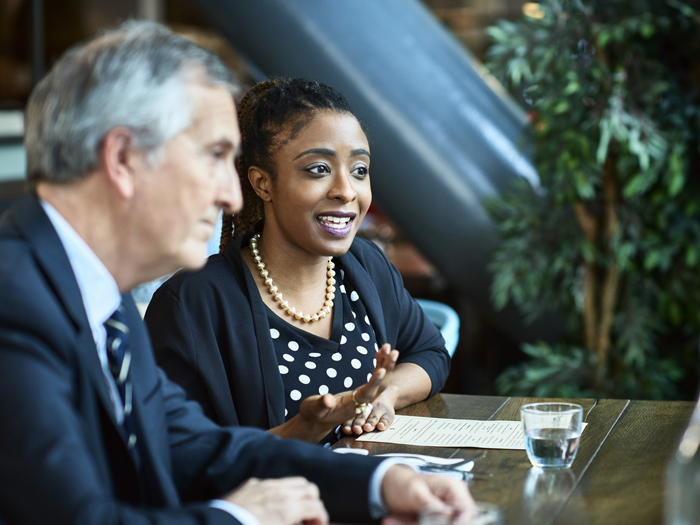 If the workers' comp industry wants to recruit younger generations of talent, it'll need to get to work rehabbing its image.
The work of a claims adjuster has garnered a reputation for being tedious and boring. Recruiting talent — particularly from younger generations — has been a challenge for almost a decade. A 2015 survey from The Hartford found that only 4% of millennials are interested in a career in the insurance industry. But recent challenges like the Great Resignation and the Silver Tsunami (a massive wave of retirements as baby boomers exit the workforce) have increased the need to recruit and train new instructors.
In the face of such a dire need for talent, some claim organizations are adopting new technologies and creating training programs designed to appeal to a younger workforce. These programs emphasize that, at its core, claims adjusting is a profession for helping injured workers heal and return to work.
One such program recruiting and developing new talent is CorVel University. Jeff ​​Gurtcheff, vice president of EC operations with CorVel, sat down with Risk & Insurance® to discuss the program and the talent shortage within the industry at large.
Risk & Insurance: Jeff, can you talk to us about the motivation for the creation of CorVel University?
Jeff Gurtcheff: It's no secret what the industry has gone through in the past few years, with the Great Resignation and the Silver Tsunami. Fifty percent of the workforce is going to be retiring in the next 15 years, and less than 25% of the insurance workforce is under the age of 35.
The best strategy, we believe, is "Let's grow our own. Let's make sure we can train folks the way we know they need to be trained." There's a lot of folks that look like me that have been in this business for 30-plus years and started through some grassroots training program. A lot of those grassroots training programs created loyalty to our first employers, and we felt forever indebted because of what we learned. There is something to that loyalty.
R&I: What kinds of resources were committed to this effort?
JG: This is not a small undertaking. I'd be remiss if I didn't call out a few specific people that were heavily involved: Ryan Murphy, one of our district managers in Downers Grove; Marie Gomez, one of our VPs of national accounts; Matt Smith, our director of training and development; and then Joe Rupp, one of our regional vice presidents. Those folks spearheaded a big part of this effort in bringing it together and creating the curriculum.
In the workers' comp space, there's different services, different needs injured workers are going to have. It was important that we expose our new employees to our entire organization, from pharmacy benefit management and nurse case management to utilization review, subrogation and our Medicare compliance team.
R&I: We all know it's a very broad field of learning that has to be taken into account. So how does this function? Is it online classes, in-person education? What does that part of it look like?
JG: It's a combination of virtual and in-person training. The first few days, once they join the organization, they will sit in their local operations, and then we will bring everyone together for a few days of in-person training.
Part of our strategy in this is to create a cohort among the participants. People will get to know each other, have stories and learn together.
For the virtual training, participants have four hours a day of instructor-led virtual training. This training is led live by instructors with a full curriculum. There's discussion, collaboration, a true learning environment.
Participants will spend the rest of their training working with their local management team and operations teams to start just experimenting and navigating the system, applying what they've learned in that setting.
The curriculum is a lot about insurance knowledge, the insurance basics, but it's also about navigating within CorVel — understanding what it means to adjudicate a claim and what it means to navigate within the applications. So they will have part of their day where they can go back and apply some of this learning.
R&I: You mentioned there's this possibility because they're hired together, training together, spending a lot of time together. There is more personal engagement when you're part of a class like this.
JG: It is like a team. We've all probably been on a team or in a club. I'm an old jock, and being part of a team, I remember those teammates. I remember several of the folks that I went through my initial training classes with and I still keep in touch with them today. It does create a culture and a great atmosphere.
R&I: This is for new hires, and it's creating a cohort among a new generation or new wave of hires, correct?
JG: It's a new wave of hires to the claims profession. Most of those joining our first class are from outside the organization. We do have some folks in more administrative roles that also showed an interest, and we wanted to provide opportunity for some of those folks as well. So there is a mix. Most of them are new employees that are coming to CorVel for the first time.
R&I: Was there a marketing effort in terms of identifying a field of new employees that could work for this? What did the outreach look like?
JG: When we posted the initial position for the training program, we had over a thousand applicants that we had to narrow down to just fifteen participants. The interest was amazing. We've engaged our broker partners and our carrier partners to also help us spread the word.
We focused heavily on trying to attract those who want to help people. It gets lost sometimes when we adjudicate claims, but that's really our primary function: It's to make sure that we're taking care of an individual in need on the other end. So, who likes to help people? Perhaps it is folks in the medical field, perhaps it's people that are teachers. It's perhaps people that have done service for us as a society — police officers, firemen, folks such as that.
R&I: I have to say, I'm amazed. That's a startling figure. What does that tell you? Do you think there's an untapped desire for this kind of work that maybe the industry hasn't effectively connected with yet? What's your takeaway from that very surprising number?
JG: I think you're hitting on some of the features. A big part of the CorVel strategy that we articulated when we sought out candidates was that our job is to help people, but how do we help people and equip them with the right tools and resources from a technology standpoint to make them be successful?
On the technology side, CorVel utilizes artificial intelligence. We demonstrate the platform for them so they can see the automation we've undertaken to remove that mundane stuff that sometimes gives claims that black eye. We've removed that, and that's helped to make the job fun. It really makes it about wanting to help or having the time to help — having the time to be strategic and work with your clients on how to finalize the claim so you can get somebody back to work or get them to maximum medical improvement.
R&I: So the program is now up and running. These hires were made. Where are we in terms of these initial steps, Jeff, that you mentioned?
JG: The first class begins next week, so we're right there ready to go.
R&I: Talent is such an issue, and labor needs are so challenging for so many industries. Does this program give you a sense of optimism for CorVel's efforts in this area?
JG: I think it's a phenomenal opportunity for our clients, for new prospects, for people that want to get into the business but didn't know how.
Starting 30-plus years ago in this business, I knew nothing about claims. I didn't know what it meant to adjudicate a claim. Somebody taught me, but they taught me how to do a job and how to do a job well in the right way. That, then, became a career, something that I knew I could make the best of. Now, here I am in the claims organization at CorVel.
I think that's what people are holding on to. We're going to be able to help people, and we're going to help them learn a career or a craft, and there's a future around that, perhaps a real future for people who didn't know what was next for them.
We are really excited about the interest. We were at a big broker not too long ago, talking about this and our plans, and the broker immediately said, "Can I participate? Can I be a trainer and a mentor as part of this process?"
We've talked about all the different resources, but here's somebody in the broker community that says, "You know what? There's probably an opportunity for us to engage and help teach and mentor what it means on the broker side and how we best collaborate and service joint customers."
R&I: You mentioned the very large applicant pool. I think you said 15 hires are in this first wave. Is that correct?
JG: That is correct.
R&I: Do you envision that future classes may be much larger, given the interest you've seen?
JG: Some of it will be driven by how much turnover or how much business expansion we have. We're blessed from that standpoint that our business is growing. Our turnover numbers have declined significantly. So we're in a good place. The need to bring in a lot of folks in very large classes has diminished. It'll never go away. We recognize that. I think we're on the right path and have a manageable group that we can spend time mentoring.
The other part — and it's a balancing act for us as well — is the customer's acceptance of somebody with minimal experience or no experience who is now going to handle their claims. A lot of our customers are large-deductible programs; it's their dollar, if you will, within that deductible. So there's part of it where they have to be comfortable that we have the right oversight and we've given these people the right training to be on their program as well.
There's a balance there. Everybody may say, "I want that 30-year, seasoned person," but the reality is that there's going to be some six-month folks out there that are going to do a bang-up job.
R&I: You mentioned the use of technology, the use of artificial intelligence to remove some of the more tedious tasks that an adjuster may have on their desk. I guess that's part of the network of support too. Whether you're a 30-year veteran or you're a six-month new hire, you'll be using technology to support that adjuster regardless of their experience level, right?
JG: That's right. We're using technology to remove mundane tasks; we're using technology to answer questions. We're not having technology tell people that they might want to do something. We're asking how technology can actually do it for them if it's repeatable, objective tasks. &
Courtney DuChene is a freelance journalist based in Philadelphia. She can be reached at
[email protected]
.