Risk & Insurance News+Notes: SiriusPoint Releases Its Second Quarter Earnings, Allianz Shares Safety & Shipping Review and More
In this News + Notes, SiriusPoint released their second quarter earnings report for 2021.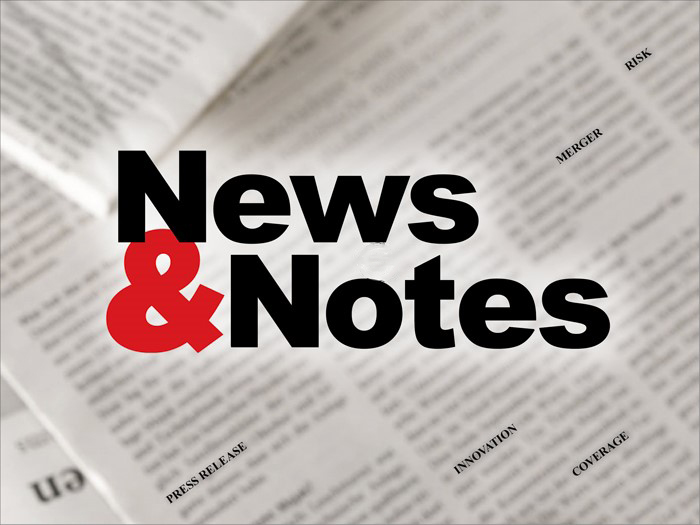 Allianz Releases Safety & Shipping Review 2021, Highlights COVID-19 Impacts
Allianz Global Corporate & Specialty released its Safety & Shipping Review 2021, which highlighted the shipping industry's trends through various hurdles including the pandemic, cyber risk and climate change.
The report found that large vessels lost remained at record low numbers in 2020 with reported incidents also declining year-over-year. Specifically, 49 losses of vessels were noted on a global scale, which was recorded as the second lowest total this century and a 50% decline over 10 years. Shipping incidents decreased from 2,818 to 2,703 in 2020.
While the pandemic has had a definitive impact on several sectors, the marine industry is reported to have global sea trade numbers "to surpass 2019 levels this year after declining slightly in 2020," a press release announcing the report said.
Other challenges brought on by COVID-19 include port delays, shipping management issues, health and wellness of marine workers and talent retention. Still, marine claims professionals have remained busy.
"Overall, the frequency of marine claims has not reduced. We are also seeing an increased cost of hull and machinery claims due to delays in the manufacture and delivery of spare parts, as well as a squeeze on available shipyard space," said Justus Heinrich, global product leader, marine hull, AGCS.
SiriusPoint Releases Second Quarter 2021 Earnings
SiriusPoint Ltd. (SiriusPoint) announced its second quarter earnings for 2021.
Notable highlights from the report include a net income of $64.5 million, a net underwriting income of $33.3 million, $12.7 million in catastrophe losses and a net investment income of $77.4 million.
Specifically, the report looks at SiriusPoint's underwriting results for the second quarter. SiriusPoint acquired Sirius Group in February 2021, which was aimed at enhancing SiriusPoint's portfolio. In addition, SiriusPoint's underwriting capabilities, geographic footprint and product offerings also benefitted.
The acquisition also made impacts on net premium incomes, which increased from $325.5 million to $466.3 million in the second quarter.
"Underwriting this quarter has been keenly focused on remediation," said Sid Sankaran, chairman and chief executive officer, SiriusPoint.
"We have made progress on rebalancing the portfolio between reinsurance and insurance to stabilize our book, manage volatility and deliver underwriting profit, over time."
The Society of Actuaries Launch Curriculum Changes and Various Other Enhancements
The Society of Actuaries, a professional actuary organization, announced new changes to its program. Changes include curriculum alterations, new micro-credentials and new opportunities for affiliate membership.
Changes in curriculum stem from a new to "meet employer and market demand for actuarial training," a press release highlighting the announcement said. Specifically, curriculum will now have a focus on data analytics coverage and more soft skill capabilities.
Available January 2022, members can begin to earn micro-credentials prior to the start of their Associate of Society of Actuaries (ASA) education. These micro-credentials would serve to provide members with various knowledge and skills that could also count in earning the ASA designation.
Finally, new membership qualifications and openings allow new actuaries to form connections across the industry. This new membership, which will be known as "Affiliate Membership" will provide opportunities for networking, mentorship and various events that enhance an actuary's ASA journey. &
Emma Brenner is a staff writer with Risk & Insurance. She can be reached at
[email protected]
.