Risk & Insurance News + Notes: Mosaic Launches New Underwriting Team, Swiss Re Announces ICEYE Partnership and More
A compilation of the latest announcements, partnerships and products that are likely to have an impact on the insurance industry today.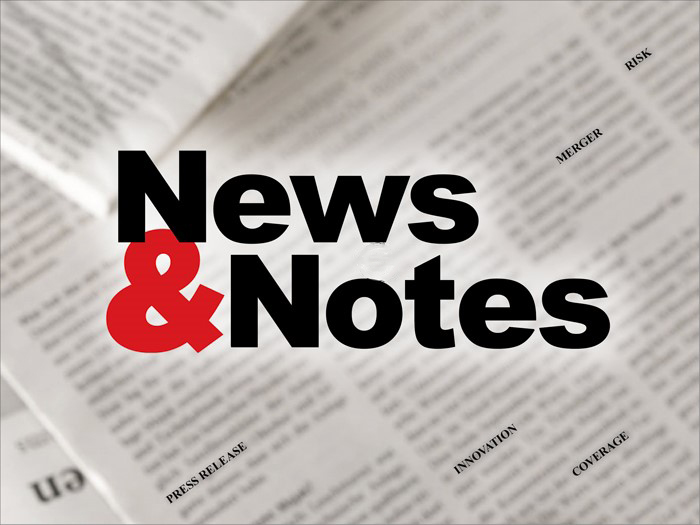 Marsh Report Details Robust Economic Activity 
In data published by Marsh, M&A volume reached record numbers in the second half of 2020. This comes after a reported challenging second quarter of 2020, largely due to the onset of the COVID-19 pandemic.
Marsh's report, "2020 U.S. & Canada Transactional Risk Year in Review," stated that its transactional risk insurance practice completed 583 placements on M&A deals in 2020, which was an increase of 11% from the previous year.
Additionally, Marsh placed 1,041 primary and excess transactional risk policies in 2020, increasing its policy placements by 22% from the previous year. Finally, Marsh's representations and warranty (R&W) insurance rates saw a 10% increase, and claims notices submitted to insurers from Marsh clients doubled.
Mosaic to Launch New Underwriting Team for War, Terrorism and Political Violence
Mosaic is now underwriting war, terrorism and political violence risk on a global scale.
The insurer announced that it will be offering coverage for a wide variety of commercial, industrial and residential property risks that directly correlate with acts of terror. All underwriting will be through Mosaic's London and New York offices.
Quentin Prebble was named chairman of war, terrorism and political violence. Jamie Oliver was appointed senior vice president and senior underwriter of war, terrorism and political violence. Heather Blaser was also named senior vice president and senior underwriter of war, terrorism and political violence.
Finally, Michael Glover joins as a junior underwriter with experience in professional indemnity and political violence.
Google Partners with Allianz and Munich Re on Cyber 
Cyber security breaches remain a prominent and debilitating risk for companies, especially as technological transitions continue to take place. Despite the risk, many companies have not invested in cyber insurance.
Google recently announced a partnership with Allianz and Munich Re to create a cyber insurance product available to Google Cloud customers. Policies intend to cover up to $50 million in losses.
Allianz and Munich Re plan to work with Google Cloud in accessing customer data to ensure all cyber risks customers may face are assessed.
Additionally, customer data will be utilized to expand on both insurers' underwriting capabilities, as the scope of cyber attacks can be vast.
With the data from Google Cloud, Allianz and Munich Re will be able to make "quicker, easier and more precise decisions."
Swiss Re Tackles Natural Catastrophe Loss Through ICEYE Partnership
Swiss Re announced a new collaboration with ICEYE, a synthetic-aperture radar (SAR) satellite operator and flood monitoring provider, to help shorten the time between a natural catastrophe and an insurer's loss analysis.
The strategic partnership will prioritize focusing on flood risk management as well as quickening claims payments on a global scale. To do this, Swiss Re plans to create and enable "early warning systems and near real-time flood monitoring," in coordination with ICEYE's capabilities.
While the initial focus will be on flooding risks, the partnership intends to expand its objectives to other natural catastrophes, which include wildfires, wind and earthquake damages.
ICEYE's data on flood events on the global scale will be vital for Swiss Re to create "footprint assessments of the events," which will help provide clients a faster assessment and payout process.
Pranav Pasricha, Swiss Re's global head of P&C solutions, said, "We're very pleased to announce the strategic partnership with ICEYE. By combining Swiss Re's risk knowledge with ICEYE's data, we will be able to further expand our capabilities in geo and remote sensing."
She continued, "The partnership will enable us to develop solutions, advance our services to the benefit of our clients and enable faster claims payouts. We see this as an important commitment for a serious natural catastrophe threat and think it could become a real game changer."
Charles Blanchet, vice president of solutions, ICEYE, said "Swiss Re has challenged ICEYE to create a transformative flood monitoring capability for the insurance industry, and they have helped us create it. We look forward to partnering with Swiss Re to give Swiss Re and their clients a competitive advantage in the market. &
Emma Brenner is a staff writer with Risk & Insurance. She can be reached at
[email protected]
.