Risk & Insurance News + Notes: Marsh's Global Pricing Index, Net-Zero Timeframe by Allianz and More
Marsh releases its Global Insurance Market Index for Q1 2022, highlighting global commercial insurance premium pricing changes.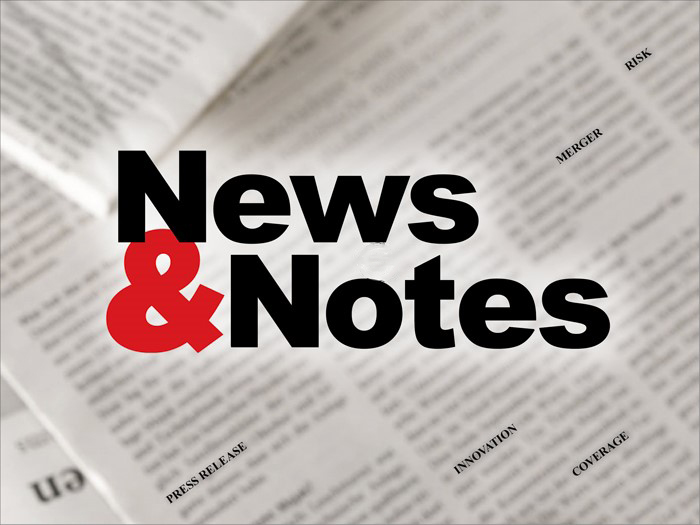 Marsh Releases Global Pricing Index
Marsh has released its Global Insurance Market Index for Q1 2022, measuring global commercial insurance premium pricing changes at renewal and providing insights on the world's major insurance markets. 
Global commercial insurance prices rose 11% in the first quarter of 2022, according to the index, which comes in as the fifth consecutive reduction in rate increase since global pricing increases peaked at 22% in the fourth quarter of 2020. 
Although, Q1 2022 was the eighteenth consecutive quarter that composite prices rose, continuing the longest run of increases since Marsh began producing its global market index in 2012.  
The index shows a moderate continuation of pricing increases with the exception of the rates for cyber insurance. "Cyber insurance pricing continues to show significant rate increases — 110% in the US and 102% in the UK for the quarter," according to an announcement on the Marsh website. 
"Slower rates of increase in financial and professional lines led to moderated rates in most geographies," in the first quarter of 2022, according to Marsh. The index shows composite pricing increases for the first quarter as 12% in the U.S.; 20% in the UK; 6% in Continental Europe; 6% in Latin America and the Caribbean; 3% in Asia and 10% in the Pacific. 
Driven by increases in cyber pricing, financial and professional lines continue to outpace property and casualty lines with rate increases averaging 26%, compared to 7% and 4% respectively, according to the index. 
Allianz Reaffirms Commitment to Tackling Climate Change, Accelerating Net-Zero Timeframe
Allianz Group recently released its 2021 Sustainability Report which outlines the organization's ESG progress towards addressing climate change, inequality, and exclusion among other challenges of today's economy. 
Among the achievements highlighted in the report, the group has "integrated sustainability further in core business processes, from creating a diverse workplace to reducing environmental impact and listening to customers," according to a press release.  
Alongside the sustainability report, Allianz has announced new commitments to accelerate its climate strategy. The company now aims to limit the greenhouse gas emissions (GHG) derived from Allianz sites and activities in more than 70 markets to net-zero by 2030, instead of 2050 as originally planned.  
Beginning in 2023, Allianz's proprietary investment and property & casualty (P&C) businesses will no longer invest in or underwrite "new single-site or stand-alone oil and selected gas risks, oil and gas activities related to the Arctic and the Antarctic or extra-heavy oil and ultra-deep sea risks."  
"We are fully committed to supporting our clients with their transition plans to net-zero, until the changes come into effect in two years," said Christopher Townsend, member of the board of management, Allianz SE global insurance lines and anglo markets, reinsurance, Middle East and Africa.   
"The energy sector is currently undergoing a significant transformation, driven by technological innovations, which  creates a tremendous business opportunity for new risk transfer solutions and services in the renewable energy space," Townsend said.   
In 2025, Allianz will also begin requiring a "net-zero by 2050" commitment from the largest hydrocarbon producers as a pre-condition for company-level insurance coverage and investments. 
"In view of the current geopolitical situation, the reliable energy supply for households and companies must be reprioritized in the short term,"said Günther Thallinger, member of the board of management of Allianz SE, investment management and sustainability.  
"Policymakers must now work together with the business community to define conditions that enable planning, and in addition enable the acceleration of renewables globally," Thallinger added.  
"However, we should not lose sight of the serious consequences of climate change. With these new guidelines, Allianz is strengthening its promise to contribute to an orderly decarbonization of the economy."   
National Small Business Week Is in Full Swing
The U.S. Small Business Administration is celebrating National Small Business Week (NSBW) this year from May 1-7 with the online virtual summit, "Building a Better America Through Entrepreneurship" and a national bus tour led by SBA Administrator Isabella Casillas Guzman, a member of the Biden Cabinet. 
From May 2-5, the free online event will feature insight on how to access federal resources as well as educational workshops and networking sessions aimed at helping an estimated 32.5 million U.S.-based small businesses grow, pivot and access new opportunities. 
The 2022 Small Business Persons of the Year award winners from each state, including the District of Columbia and Puerto Rico, will be honored during the event, and the SBA will announce the 2022 National Small Business Person of the Year from among the state winners represented.   
"Entrepreneurs are innovators and creators at their core, delivering the products and services we depend on and making our neighborhoods, towns, and cities more vibrant places to live and work," Guzman said.
"They give their all every day to achieve the American dream of business ownership and, by doing so, advance America's economy and global competitiveness. This is a time to celebrate them and help ensure they continue to get the support they need to survive and thrive in communities across America." &
Raquel Moreno is a staff writer with Risk & Insurance. She can be reached at
[email protected]
.