Risk & Insurance News + Notes: Georgia State University Unveils Online MAS Program, CyberAcuView Launches and More
Georgia State University announces an online master of actuarial science program, available for enrollment in the fall of 2021.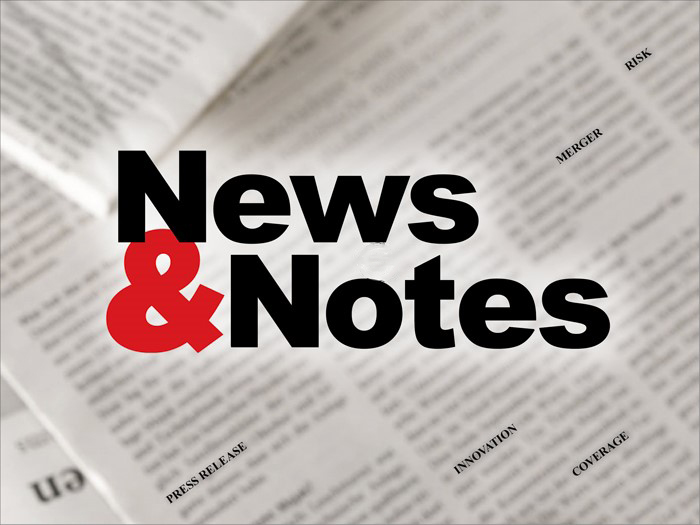 Georgia State University Announces Online Master of Actuarial Science Program 
Georgia State University recently announced its Department of Risk Management & Insurance (RMI) will be offering a master of actuarial science (MAS) degree online beginning in the fall of 2021.
The online program, which will be offered in-person as well, will open the program to a much wider range and variety of potential students.
Within the program, students will learn "the knowledge, tools and models needed to work as an actuary, [provided with] STEM-designated curriculum and predictive risk analytics," a press release announcing the program said.
In a related report, the U.S. Bureau of Labor Statistics concluded that actuary employment will increase by 18% by 2029.
With Georgia State's new master's programs, individuals who are skilled quantitatively should be able to take those skills and transition them into an actuarial career.
Potential students can enroll in the program part-time and still complete the degree within a two-year period.
"Georgia State is a leader in actuarial science," said RMI chair Stephen Shore.
"Students get the benefit of an outstanding education, mentoring and advising, as well as opportunities to connect with leading actuarial employers. Given the tremendous need for people with actuarial skills and the preeminent position of Robinson as a leader in actuarial science, we anticipate strong interest in our online MAS."
Cyber Insurers to Launch CyberAcuView Company 
Leading cyber insurers recently launched a company called CyberAcuView, which will be focused on improving cyber risk mitigation efforts throughout the insurance and risk management industry.
According to a press release, CyberAcuView will work to "compile and analyze cyber-related data to enhance value and service to policyholders and help ensure a competitive market for cyber insurance."
More specifically, CyberAcuView will offer a wide range of services, including providing resiliency tactics for cyber risk, collaborating with regulators on cyber attacks, creation of systemic risk solutions and studying trends within the cyber space to have a better understanding of the risk.
Sponsors of CyberAcuView include AIG, AXIS, Beazley, Chubb, The Hartford, Liberty Mutual Insurance and Travelers. Mark Camillo, currently serving as head of cyber at AIG, will serve as CEO.
"The cyber landscape continues to evolve with coordinated attacks becoming more frequent and disruptive," Camillo said.
"Combining resources from across the insurance industry will allow us to better understand cyber trends, anticipate and potentially mitigate future attacks, and help improve overall cyber resilience."
Cornerstone Risk Solutions to Acquire CLIC Management 
Cornerstone Risk Solutions, a subsidiary of IMA, Inc., announced its recent acquisition of CLIC Management NV, LLC, a managing agent for insurance programs within the legalized cannabis industry.
CLIC Management currently serves as the managing agency for CLIC Risk Retention Group, Inc., which was the first cannabis industry-owned insurance carrier. With the cannabis industry continuing to see substantial growth, Cornerstone's acquisition will expand its risk portfolio in both the cannabis and product liability space. This acquisition is the 13th in the last 18 months for IMA Financial Group, Inc., parent company of IMA, Inc.
"The combination of CLIC's first-mover product, Cornerstone's management experience and the backing and support of IMA create a game-changer for the industry," said IMA vice president and national cannabis practice leader Michael Hennessey.
"This will move the needle for all cannabis-related organizations, particularly those generating more than $50 million in revenue, and furthers our expertise and offerings in cannabis risk management."
"This is the right partnership at the right time," said Tris Felix, managing director of Cornerstone.
"CLIC's initial success served as a proof of concept and established risk retention groups as an option for the cannabis vertical." &
Emma Brenner is a staff writer with Risk & Insurance. She can be reached at
[email protected]
.