Risk & Insurance News + Notes: Chubb and Marsh Collaborate with COVAX, IMA Financial Group Acquires Bolton & Company and More
A compilation of the latest announcements, partnerships and products that are likely to have an impact on the insurance industry today.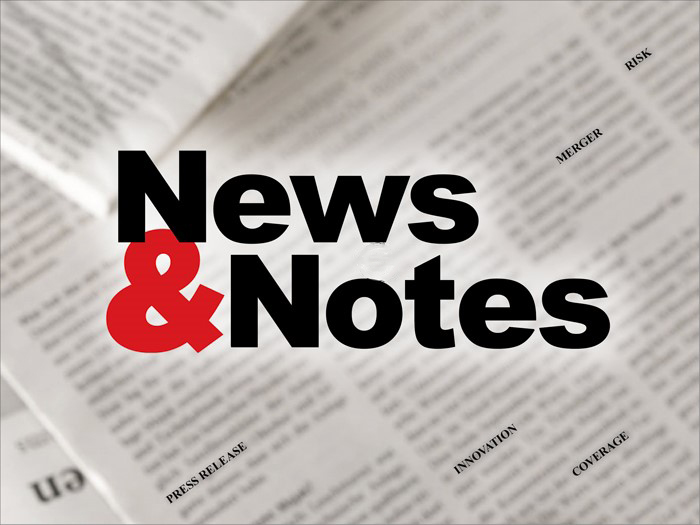 Palo Alto Networks Announces Cyber Security Consulting Group
In an effort to better respond to emerging and current cyber security risks, Palo Alto Networks announced the formation of a consulting group focused directly on cyber risk.
The group will work to aid organizations to respond to cyber attacks, should they fall victim to one.
The group consists of experienced security consultants from Crypsis and the Palo Alto Networks' Unit 42 team, which researches and responds to emerging cyber threats.
Together, both teams will work to distribute services that will empower organizations to respond to cyber attacks in a proactive manner.
Additionally, the group will increase its incident response services to countries in Asia, Europe and the Middle East.
"Our increasing reliance on technology has turned cyber security into an existential matter," said Wendi Whitmore, senior vice president of cyber consulting and threat intelligence at Palo Alto Networks.
"We wake up every day focused on collecting and analyzing the most up-to-date threat intelligence and applying our analysis to respond to cyber attacks."
Chris Kissel, research director of security & trust products at IDC, expressed similar thoughts: "The evolving threat landscape has made it imperative for organizations to have access to up-to-date threat intelligence on emerging threats, as well as support from experts with deep experience responding to breaches."
IMA Financial Group Announces Acquisition of Bolton & Company
IMA Financial Group acquired Bolton & Company in order to expand its brokerage operations to California.
The partnership will be home to over 1,200 associates and produce an estimated annual revenue of over $300 million.
The acquisition is IMA's fourth venture since Nov. 2020 and is set to be the largest partnership in IMA's history.
Bolton & Company will maintain its original branding and become an IMA Company. Steve Brockmeyer, president and CEO of Bolton, will remain in his current role and serve as market president of IMA's California division. The partnership aims to bolster offices across the U.S. and provide various services in growing specialty industries.
"Nearly a century ago, we set out to be an independent, trusted advisor for our clients by taking a tailored approach to helping clients achieve success and growth," said Brockmeyer. "This partnership amplifies that commitment. IMA is creating a new way forward, assembling independent partners that are highly experienced with a shared set of client-focused values."
Luke Proctor, IMA Financial Group president, said: "Our shared vision and values will allow us to join our sizable teams seamlessly, forging a path that benefits our clients, our employees and the industry."
Chubb and Marsh Announce Collaboration Over COVAX
In collaboration with the World Health Organization and Gavi, the Vaccine Alliance, Chubb and Marsh announced they have secured insurance coverage for the COVAX No-fault Compensation Program. This is the only vaccine injury compensation program operating on an international scale.
In total, the Chubb-Marsh partnership will provide $150 million in insurance coverage and provide individuals receiving vaccines through the COVAX program to receive compensation should they experience an adverse effect associated with a vaccine.
COVAX has been designed to provide individuals in 92 low- and middle-income countries access to COVID-19 vaccines — a challenging feat for several less-developed countries.
Evan G. Greenberg, chairman and CEO of Chubb, said, "Chubb is pleased to extend our collaboration with the World Health Organization and its partners to support the critically important COVAX No-Fault Compensation Program."
He continued, "The magnitude of the COVID-19 pandemic demands that everyone — from governments and public health authorities to the private sector — bring their skills, capabilities and resources to do their part to end this crisis."
Marsh president and CEO John Doyle said, "The delivery of COVAX distributed vaccines will now enable some of the most vulnerable societies to rebuild and recover more quickly."
He went on to say, "By working together, the public sector and insurance industry have the ability to develop solutions that can accelerate economic recovery from COVID-19." &
Emma Brenner is a staff writer with Risk & Insurance. She can be reached at
[email protected]
.