News + Notes: Alliant Insurance Services Opens Risk Management Program, Chubb Survey Looks at Middle Market Growth and More
The latest announcements, partnerships and products that will have an impact on the insurance industry today.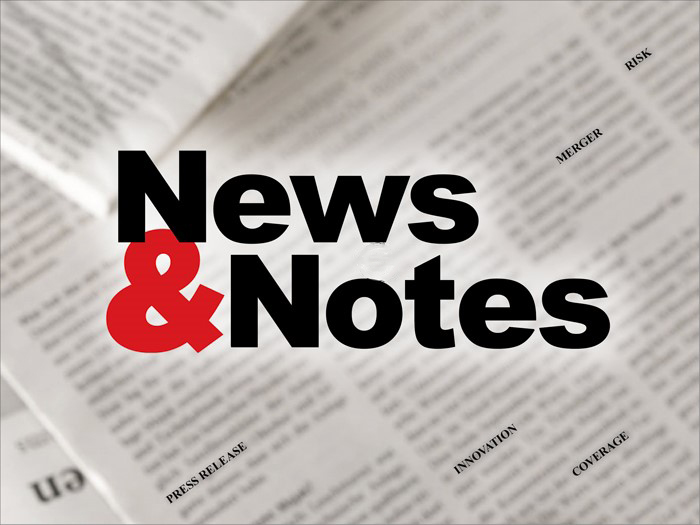 Alliant Insurance Services Gifts Risk Management Program to USC Marshall School of Business
Alliant Insurance Services announced the establishment of the Peter Arkley Institute for Risk Management at the USC Marshall School of Business. The program was founded by Peter Arkley, president of Alliant retail property & casualty.
Per a press release, "The institute will ensure the building of a pipeline of leaders in risk management." This comes in response to a considerable number of insurance professionals approaching retirement age.
With the new addition of the program, USC 's Marshall School of Business is set to become one of the top risk management schools in the country by providing more risk management scholarship and fellowship opportunities. The institute will also create two chairs in risk management and an executive director position.
"Thanks to Peter Arkley's generous gift, our students will become leaders in the area of data-driven risk analysis, and they'll carry this much-needed expertise with them throughout their careers," USC president Carol L. Folt said.
"I have enjoyed an incredibly fulfilling career working with exceptional people and feel fortunate to be in a position to give back to the industry that has given me so much," said Arkley. "I encourage, even challenge, everyone to consider a career in insurance. The doors to the insurance universe are wide open."
New Chubb Survey Shows Promise for Middle Market Revenue Growth
New data from a survey conducted by Chubb and the National Center for the Middle Market (NCMM), reveals a rebound in middle market economic confidence from mid-year 2022. However, confidence has yet to return to the historical levels experienced in 2021.
The 2022 Year-End Middle Market Indicator, NCMM's bi-annual flagship research report, surveyed 1,000 executives from the middle market in December 2022. These are defined by NCMM as companies with $10 million to $1 billion in annual revenue and represent one-third of private sector GDP, employing approximately 48 million people.
Optimism ruled going forward with 58% of companies indicating they expect their gross revenues to increase and employment growth is expected to remain strong at 10%.
"Despite heightened uncertainty, the U.S. middle market's overall economic confidence level is rebounding, and companies continue to report double-digit year-over-year revenue and employment growth," said Doug Farren, managing director, National Center for the Middle Market housed at the Ohio State University Max M. Fisher College of Business.
"Monitoring how middle market businesses continue to support growth through capital investment, innovation and expansionary activity will be critical in the upcoming year," he added.
Allianz Risk Barometer 2023 Shows Cyber and Business Interruption Among Top Threats
Allianz Group released its twelfth annual business risk compilation, Allianz Risk Barometer 2023. The report incorporates the views of 2,712 risk management experts in 94 countries and territories including CEOs, risk managers, brokers and insurance experts.
Cyber incidents and business interruption rank as the top concerns among companies for the second year in a row, both with 34% of all responses. Inflation, financial market volatility and a looming recession (up from tenth place to third place year-on-year), as well as the impact of the energy crisis (a new entry ranking fourth) are also among the most pressing global business risks identified by respondents.
"2023 will be a challenging year; in purely economic terms, it is likely to be a year to forget for many companies. … Nevertheless, there is no reason to despair," said Ludovic Subran, chief economist at Allianz. "For one thing, the turnaround in interest rates is helping, not least for millions of savers. The medium-term outlook is also much brighter, despite — or rather because of — the energy crisis. The consequences, beyond the expected recession in 2023, are already becoming clear: a forced transformation of the economy in the direction of decarbonization as well as increased risk awareness in all parts of society, strengthening social and economic resilience." &