Looking Back: Workers' Compensation Changes in 2017
Injured workers and their employers search out ways to combat chronic pain, but they're not always in agreement on the best solutions.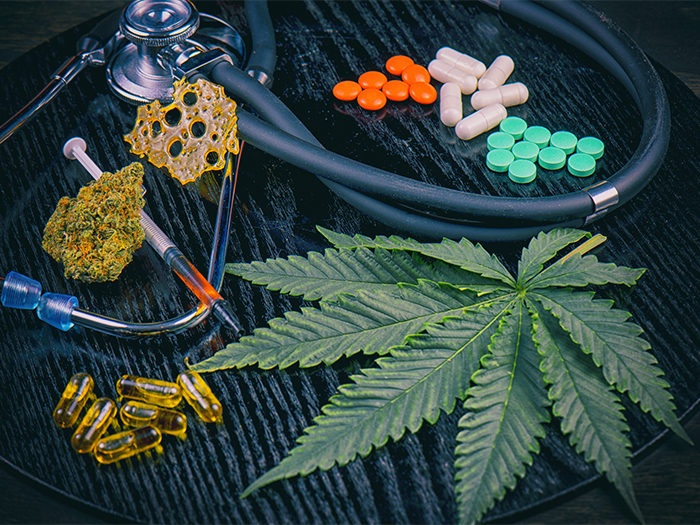 Prescription drugs and other methods of chronic pain relief have been at the center of workers' comp conversations for years, whether it's something as controversial as opioids and marijuana or it's deciding where injured workers can fill their prescriptions.
Over the past year, these hot topics have led to decisions that could impact the workers' comp industry moving forward.
The Marijuana Debate Continues
Twenty-nine states and the District of Columbia have legalized the use of medical marijuana. Legislation on this taboo drug is under rapid change, leaving many wondering where that leaves workers' comp.
In Maine this year, the state legislative committee was urged to reconsider regulatory framework surrounding recreational marijuana.
Under the law, businesses wouldn't be able to reject applicants for testing positive for marijuana because the applicant might use the drug for medicinal purposes. Employers wouldn't be able to fire an employee for a positive drug test after an incident of injury. Instead, the employer would be tasked with proving the employee was impaired on the job.
In Massachusetts, for example, a woman was offered a position on the condition she passed a mandatory drug test, but she was using medical marijuana for Crohn's disease. The employer said it wouldn't be a problem but fired her regardless.
Twenty-nine states and the District of Columbia have legalized the use of medical marijuana. Legislation on this taboo drug is under rapid change, leaving many wondering where that leaves workers' comp.
In July, the court ruled that under Massachusetts law her use of medical marijuana was "as lawful as the use and possession of any other prescribed medication."
The employer had to prove she was impaired on the job to justify letting her go.
Additionally, workers' comp carriers and insurance organizations have made a move toward accepting medical marijuana practices.
Liberty Mutual implemented a formalized claims-review process to evaluate workers' comp requests for medical marijuana this year. Safety National teamed up with third-party vendors to distribute manufactured medical marijuana patches and gels.
Combatting the Opioid Epidemic
The opioid epidemic was declared a public health emergency in October, and to combat this growing crisis, some insurers and pharmacies are limiting coverage of opiate-based prescriptions.
Cigna announced it will not cover OxyContin prescriptions — the most common cause of opioid-related overdose and death — for customers on employer-based health plans. CVS limited opioid prescriptions to a seven-day supply.
The Workers' Compensation Institute found that overuse and misuse of opioids resulted in mixed results depending on the state, showing that while some states are cutting the number of opioids prescribed to injured workers, other states are still prescribing more.
A study published by the Journal of the American Medical Association found a link between legalized medical marijuana and opioid-related deaths. States that legalized medical marijuana saw a 25 percent decrease in deaths from opioid overdoses.
Workers' Choice in Pharmacy
At the end of the day, however, injured workers still need to fill their pain relief prescriptions. This year, a handful of states faced the question: Should employees get a choice in pharmacy?
In Kentucky, the law permits workers to choose their own medical provider, however one company faced a hiccup when their injured workers turned to Injured Workers Pharmacy (IWP), a mail-order business that sells medications on a lien basis. When the insurer refused to pay, the employees turned to the law.
The court ruled in favor of the workers, allowing them to choose their own pharmacy with impunity.
Yet, in Louisiana, a worker who turned to IWP to fill his prescriptions, was denied. The judge ruled in favor of the employer, stating that under state law, pharmacy choice in a workers' comp case belongs to the employer.
And these states are not the only ones facing this growing issue. Workers and pharmacies continue to bring cases against employers in the hopes of bypassing the insurer's pharmacy of choice. &
Autumn Heisler is the digital producer at Risk & Insurance®. She can be reached at
[email protected]