Legal Spotlight
A look at the latest decisions impacting the industry.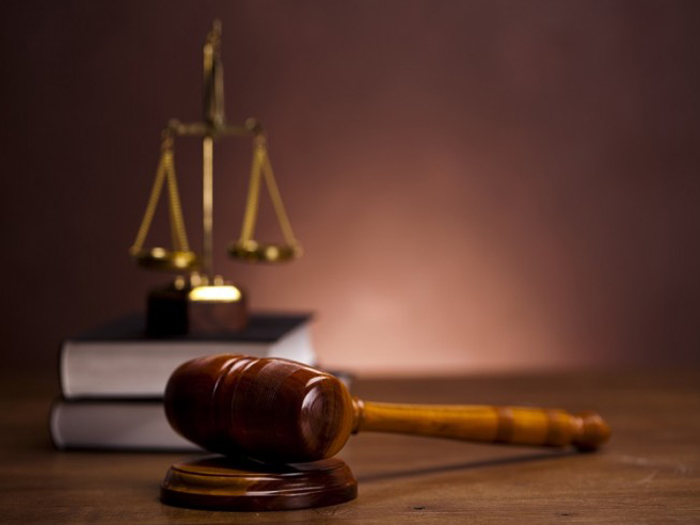 Third Party Can Pay Retention
The Supreme Court of Florida ruled that an insured fulfilled its self-insured retention even though the amount required for a settlement was paid by a third party. Intervest Construction of Jax Inc. had a general liability insurance policy with General Fidelity Insurance Co. Intervest also had a contract with one of its subcontractors, Custom Cutting Inc., (CCI) that required CCI to indemnify it for any damages resulting from its own negligence. CCI had a CGL policy with North Pointe Insurance Co.
In this case, a homeowner sued Intervest for damages after suffering serious injuries falling from attic stairs installed by CCI in a home built by Intervest. Intervest then sought indemnification from CCI.
All of the parties agreed to a $1.6 million settlement of the homeowner's claim, and North Pointe agreed to pay Intervest $1 million of that amount, which it then used to pay its $1 million self-insured retention.
Intervest and General Fidelity split the remaining $600,000 owed to the homeowner, under a reservation of rights. Intervest filed suit seeking $300,000 from General Fidelity, while the insurance company argued that Intervest did not fulfill its self-insured retention and that Intervest was responsible to pay the entire $600,000.
A district court ruled that Intervest did not exhaust its retained limit, but the U.S. 11th Circuit Court of Appeals "expressed skepticism" of that analysis and asked the Florida Supreme Court to decide.
The state's high court ruled the insured did not have to pay the self-insured retention from its own pocket.
Scorecard: General Fidelity must pay the entire $600,000 to the homeowner to fulfill the settlement agreement.
Takeaway: The ruling benefits the insurance programs of many large companies that include policies that name them as additional insureds.
Court Dismisses Data Breach Lawsuit
A federal judge in the Southern District of Ohio dismissed a class-action lawsuit filed against Nationwide Mutual Insurance Co., which alleged violations of the Fair Credit Reporting Act, negligence and invasion of privacy following the theft of personal data of 1.1 million people who had sought insurance quotes.
U.S. District Judge Michael H. Watson ruled the plaintiffs did not have standing to bring an FCRA claim because they did not allege violation of any of the statute's specific requirements. The judge also ruled the plaintiffs' alleged injuries of "identity theft, identity fraud, medical fraud or phishing" were "based on their fears of hypothetical future harm that is not certainly impending."
While the court ruled the plaintiffs did have standing to bring an invasion of privacy claim, the judge ruled the data was stolen, and that the insurance company "took no action" to publicize the data.
Scorecard: Nationwide did not have to pay damages for losses, alleged wrongful conduct or expanded customer services such as credit monitoring for more than the year that was provided.
Takeaway: The risk that stolen data will be sold and lead to identity theft is "speculative" and does not translate to a concrete injury sufficient to pursue a legal claim.
NY Court Reverses Decision on Policy Exclusions in Highly Watched Case
Asked to reconsider its prior opinion in a case, the New York Court of Appeals ruled that an insurance company's failure to defend an insured does not impact the insurer's ability to later cite policy exclusions to reject the claim.
In the original decision, the court ruled that when an insurer breached its duty to defend, it could not later rely on exclusions to escape indemnifying the insured. In making that decision, the court ignored its own precedent stating that an insurer is not liable to indemnify an insured if coverage is disputed, even if it had previously breached its contractual duty to defend the insured.
Underlying the lawsuit is a $3.1 million legal malpractice judgment against Jeffrey Daniels, an attorney who was also a principal of Goldan LLC, which failed to repay loans made to it by K2 Investment Group and ATAS Management Group.
After the judgment, Daniels assigned to the plaintiffs his rights against American Guarantee & Liability Insurance Co., which had insured him.
American argued the policy's "business enterprise" exclusion meant any claims resulting from actions of the insured as an officer, manager or employee of an enterprise would be denied.
The court vacated its prior opinion, which had upheld the summary dismissal of the lawsuit. The case will now go to trial on whether the exclusion should be upheld.
Scorecard: American Guarantee & Liability Insurance Co. may be held responsible for the payment of a $3.1 million legal malpractice judgment.
Takeaway: The New York decision protects insurers from automatic liability if they breach their duty to defend.
Court: No Duty to Defend
General Star National Insurance Co. prevailed in its lawsuit filed in the U.S. District Court for the Northern District of Illinois that argued it had no duty to defend a bank appraisal firm and its chairman of the board, who were accused of defrauding the government.
Adams Valuation Corp. (AVC) and Douglas Adams had a real estate errors and omissions liability insurance policy with General Star.
The duty to defend related to an underlying whistleblower action filed by former Mutual Bank of Harvey (Ill.) employee, Kenneth Conner, who alleged he repeatedly informed the bank that it "grossly overvalued the collateral on commercial real estate loans based on falsely inflated appraisals provided by AVC."
That overstated value reduced the bank's liability for Federal Deposit Insurance Corp. assessments, according to court documents.
Conner, who was fired by the bank, was also a party to the duty-to-defend suit, arguing that the alleged conduct falls within General Star's policy.
U.S. District Judge Rebecca R. Pallmeyer disagreed, ruling the insurance policy's exclusion for any claims "arising out of a dishonest, fraudulent, criminal or malicious act or omission, or intentional misrepresentation," relieved the insurer of the duty to defend.
Scorecard: The insurer will not have to defend the underlying False Claims Act lawsuit against its insureds.
Takeaway: The court noted there is a distinct difference between false statements "about" professional services versus false statements generated "as part of" professional services.
The late Anne Freedman is former managing editor of Risk & Insurance. Comments or questions about this article can be addressed to
[email protected]