Legal Spotlight
A look at the latest decisions impacting the industry.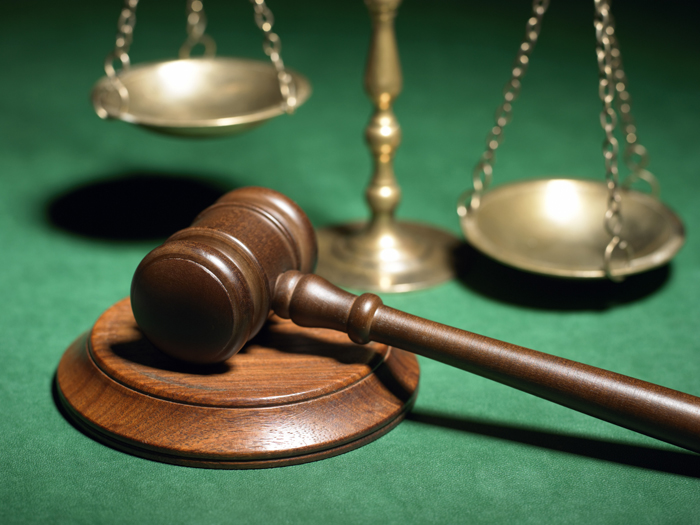 Court Rules for Agent in Duty of Care Case
In November 2013, two truckloads of copper were stolen from trucks owned by now-defunct Atic Enterprises Inc., which transported general freight.
Atic had an insurance policy with Westchester Fire Ins. Co., sold to it by Cottingham & Butler.
When Atic purchased its initial policy, covering the period of July 2012 to July 2013, it never informed Cottingham & Butler that it transported copper, instead listing that it transported canned goods, paper products, nonalcoholic beverages and general merchandise.
When a renewal of the policy was discussed, Cottingham & Butler sent a side-by-side comparison of the proposed 2013-2014 policy and the 2012-2013 policy. The newer policy explicitly excluded copper (a change from the prior policy), but Atic did not update the cargo it transported to include copper.
When the two truckloads of copper were stolen, the claim was denied. Atic filed a lawsuit against the insurance agent, claiming negligence, arguing that Cottingham & Butler owed a duty of care to the insured, that it breached that duty and that the breach caused the insured's damages.
The U.S. District Court for the Western District of Kentucky dismissed Atic's claim. On May 23, the U.S. 6th Circuit Court of Appeals agreed with that decision.
"We find that Cottingham & Butler had no such additional duty [of care] under Kentucky law, and even if it did, that the company satisfied that duty," the appeals court ruled.
It noted the insurance agent sent many documents to the trucking company notifying it of the copper exclusion, even though the trucker did not admit that it transported copper.
It also noted that a "duty to advise" an insured occurs when the insured pays the agent consideration beyond a mere payment of premium; where there is an extended period of time which would "put an objectively reasonable insurance agent on notice that advice is being sought and relied on;" or when an insured clearly asks for advice.
None of those factors occurred in the case, the court ruled.
Scorecard: The insurance agent was not negligent when a copper theft claim was denied.
Takeaway: Since Atic never informed the agent that it was hauling copper, the agent had no reason to further advise the trucker about the exclusion.
Professional Services Not Covered Under Policy
Morningstar Consultants Inc. was hired to inspect construction projects of Centex Homes. Its alleged failure to competently do that resulted in property damage to certain construction projects and lawsuits in eight states for negligence.
Morningstar sought defense and indemnification from State Farm Fire and Casualty Co., which had issued it commercial general liability policies from 2000 to 2012, and again from 2012 to 2016.
State Farm declined, citing provisions in the policies for damage or injury related to "rendering or failure to render any professional services or treatment."
Morningstar filed a lawsuit charging the exclusion is inapplicable because it holds no professional licenses, and that the exclusion, if enforced, would "render the … policies meaningless."
State Farm countersued, seeking to dismiss the lawsuit. The U.S. District Court for the District of South Carolina upheld State Farm's motion on May 24.
The court ruled that Morningstar's arguments were "implausible," noting it offered no argument to back up its claim that the lack of professional licenses would impact the insurance policy. It also said that the CGL policies provided other coverages regardless of its professional services exclusion and thus, were not meaningless.
Scorecard: State Farm does not have to defend or indemnify the building inspector.
Takeaway: The professional services exclusion was unambiguously listed in the policies.
Debris Removal Not Covered by Flood Endorsement
In October 2012, a Long Branch, N.J., apartment complex owned and managed by Oxford Realty Group Cedar, CLA Management and R.K. Patten LLC, ("Oxford") suffered flood damage from Superstorm Sandy.
Oxford filed a claim with Travelers Excess and Surplus Lines Co. under a flood endorsement to a property policy that provided flood coverage limited to $1 million. Oxford filed a $1 million claim for flooding and $208,000 for debris removal costs.
Travelers paid Oxford $1 million, and rejected the debris removal claim, saying the policy was limited to $1 million for flood damage. In April 2014, the New Jersey Superior Court ruled in favor of Travelers, finding the policy to be unambiguous about coverage limits, and that the $500,000 additional coverage for debris removal listed in the policy "must yield" to the $1 million coverage for all losses caused by the flood.
That decision was reversed by the N.J. appellate division, which ruled the $1 million cap only applied to Oxford's buildings, rather than an insured occurrence, and that Travelers must pay for the debris removal. The state's Supreme Court reversed again, on May 25.
"Although the policy assigns debris removal a coverage sublimit, it does not constitute a self-contained policy provision outside the application of the $1 million flood limit," the court ruled.
Scorecard: Travelers does not have to pay $208,000 for debris removal costs.
Takeaway: The flood endorsement "controls the extent of flood coverage and it is not modified by the rest of the policy's terms."
The late Anne Freedman is former managing editor of Risk & Insurance. Comments or questions about this article can be addressed to
[email protected]