Legal Spotlight
A look at the latest decisions impacting the industry.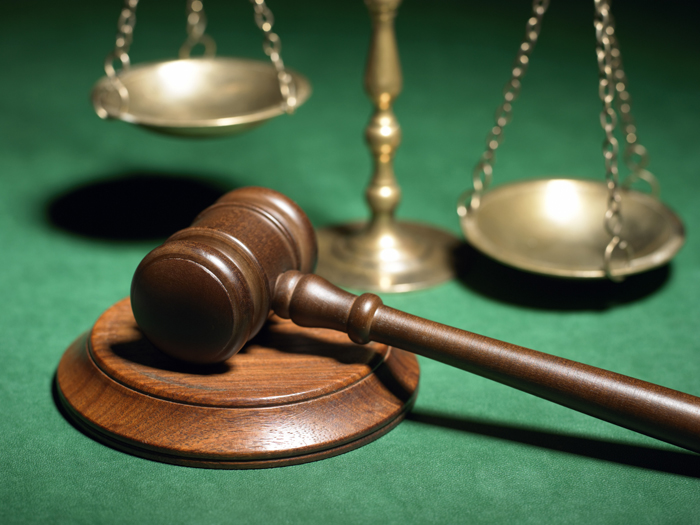 Florida Workers' Comp Law Upheld
In 2010, Julio Cortes sued his employer Velda Farms after being injured while operating equipment. He alleged the company was negligent and should not be permitted to claim immunity under the Workers' Compensation Law because the injury claim had been denied by Velda Farms and its insurer.
The Cortes lawsuit was amended in 2012 to argue the state's workers' comp law was unconstitutional, although the State of Florida was never added as an additional defendant to the lawsuit.
Several months later, Florida Workers' Advocates (FWA) and the Workers' Injury Law and Advocacy Group (WILG) intervened in the lawsuit. In 2013, Velda Farms voluntarily dismissed its defense of immunity — later being removed from the case — and sought to dismiss the claims.
A trial court concluded that WILG and FWA "lacked standing" to pursue claims of unconstitutionality.
Later, however, Elsa Padgett, who had been injured in 2012 while working for Miami-Dade County, sought and received permission to intervene in the case, seeking a judicial ruling on whether the state's workers' comp law was her "exclusive remedy."
The state advised the court, upon its request, that it was not a party to the action, and stated the court lacked jurisdiction to rule the law unconstitutional. After the court struck the law down, the state appealed to the state's Third District Court of Appeal, which reversed the decision.
On June 24, the appeals court ruled the constitutionality question became moot when Velda Farms left the proceedings, that the state was never a party to the lawsuit and that FWA and WILG had no standing to pursue the case "based exclusively on a predecessor plaintiff's subsequently dismissed claim."
Scorecard: Employers are immunized from lawsuits related to covered, work-related injuries.
Takeaway: The Florida Workers' Compensation Law remains the exclusive remedy for injured workers.
Insurer Has No Duty to Defend
Global Fitness operated a regional chain of fitness centers, and contracted with data company Federal Recovery Acceptance Inc. (FRA) to process member accounts and transfer members' monthly fees to Global.
Global obtained credit card and other information from its members and uploaded the data to FRA's encrypted website for FRA to manage the electronic billing. For security purposes, only FRA retained the billing data.
After Global entered into an asset purchase agreement (APA) with LA Fitness, it requested the return of member account data. It was agreed that FRA would retain members' banking and credit card information until the LA Fitness deal was near closing.
But later, FRA refused to return the data. FRA issued several "vague demands for significant compensation" above and beyond the terms agreed to in its contract with Global, according to the legal documents. FRA also refused to transfer some member fees until the matter was resolved.
Global claimed FRA's position was unjustified, and that the delay threatened its ability to comply with its obligations under the APA with LA Fitness, causing a decreased purchase price.
Global sued FRA for tortious interference, promissory estoppel, conversion, breach of contract, and breach of the implied covenant of good faith and fair dealing.
FRA, which had a cyber policy with Travelers, sought a defense under that policy, which included liability for any "error, omission or negligent act relating to the holding, transferring or storing of data."
Travelers provided a defense under a reservation of rights, while seeking a judicial declaration on its duty to defend FRA.
The U.S. District Court for the District of Utah determined on May 11 that there was no duty to defend.
It held that Global's complaint did not allege that FRA withheld the data as the result of an error, omission, or negligence. On the contrary, it ruled, "Global alleges that Defendants knowingly withheld this information and refused to turn it over until Global met certain demands."
Scorecard: Travelers had no duty to defend Federal Recovery Acceptance Inc.
Takeaway: Although the insurer prevailed in this case, other jurisdictions have ruled that an error need not be negligent for coverage to be available.
Policy Did Not Cover Settlement Negotiations
In 2007, computer tapes containing personal information of current and former employees of International Business Machines (IBM) fell off an Executive Logistics Services LLC (ExLog) truck.
ExLog had been contracted to provide transportation services for Recall Total Information Management Inc., which had a contract with IBM to transport and store such tapes.
Although the information on the tapes, which were retrieved by an unknown individual, has never been used, IBM had more than $6 million in losses resulting from the event, including providing identity theft services to employees.
In "informal negotiations," IBM sought reimbursement from Recall and ExLog.
Federal Insurance Co. had issued ExLog a commercial general liability policy, and Scottsdale Insurance Co. had issued ExLog an umbrella liability policy. Both policies named Recall as an additional insured.
Both insurers declined to participate in the negotiations or provide coverage to the companies, who then sued the insurers claiming breach of duty to defend as well as seeking coverage for claims made by a third party.
Both a trial court and appellate court ruled in favor of the insurers. On May 26, the Connecticut Supreme Court agreed with the lower courts, which had found that the loss of the computer tapes was not a "personal injury," which was defined in the policies as electronic, oral, written or "other publication of material that … violates a person's right of privacy" — because there was no publication of the information.
In addition, the court ruled there was no breach of duty to defend because the settlement negotiations did not involve a lawsuit or "other dispute resolution proceeding."
Scorecard: The insurance companies did not need to provide more than $6 million in coverage for losses.
Takeaway: Informal settlement negotiations did not trigger the insurer's duty to defend the policyholder.
The late Anne Freedman is former managing editor of Risk & Insurance. Comments or questions about this article can be addressed to
[email protected]