Legal Roundup: USC Settles for $852 Million, Parler CEO Sues the Company's Board and More
The latest court reports and filings impacting the insurance and risk management landscape.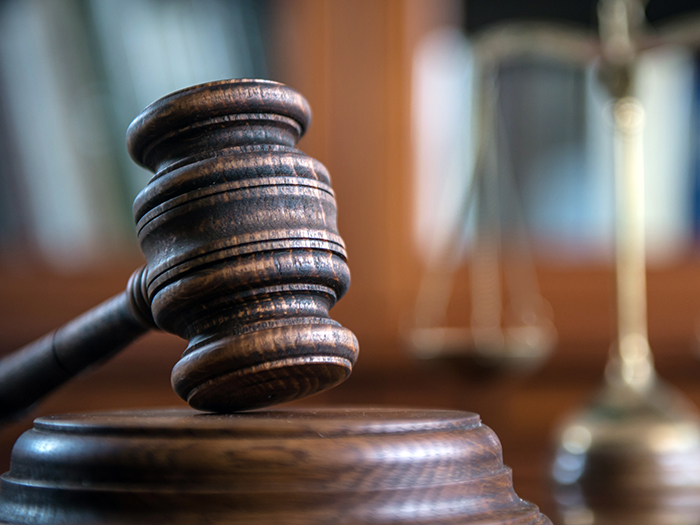 USC Settles Doctor Sex Abuse Case for $852 Million
The Case: A group of women claim that former University of Southern California doctor George Tyndall sexually assaulted them, photographed them and made vulgar comments during examinations.
He was the only gynecologist at the school.
NPR reports: "Allegations against Tyndall initially surfaced in 2016 when a chaperone nurse reported him for making inappropriate comments to a student patient. That prompted an investigation by USC but Tyndall didn't leave the clinic until 2017. Despite an ongoing investigation that had revealed claims against him dating as far back as the early 2000s, the university gave him a secret payout and he was allowed to exit with a clean record from the medical board."
Scorecard: The university settled with 710 plaintiffs for $852 million. Combined with an October 2018 settlement to 18,000 women for $215 million, the total cost now exceeds $1 billion.
In the criminal case, Tyndall is charged with 29 felonies for actions from 2009 to 2016. He pleaded not guilty and is awaiting trial.
Takeaway: The sheer number of plaintiffs and the large settlement figure make this case stand out.
The Wall Street Journal called it "the largest sex-abuse settlement ever paid by a university." Meanwhile the Los Angeles Times compared it to other recent college sex abuse scandals: "The USC settlement dwarfs recent payouts in other university scandals. Michigan State University paid $500 million in connection with Larry Nasser's sexual abuse of gymnasts and others, while Penn State settled claims related to Jerry Sandusky's sexual abuse for more than $109 million."
Chicken Nugget Choking Death Leads to $2 Million Settlement
The Case: Kedar Williams died after eating a chicken nugget at William T. Dwyer High in Palm Beach Gardens, Florida.
The 19 year old "had a form of autism that made him mostly non-verbal, and he also had a condition that made him prone to aspiration, or choking, the family said," according to the Associated Press. An aide assigned to Williams was helping another student at the time Williams began choking. In response, Williams' family sued the School District of Palm Beach County.
Scorecard: Both sides settled the case for $2 million.
Takeaway: The settlement climbed, because it was filed in federal court and was not subject to state settlement caps.
The Associated Press reports: "Normally, there's a cap of $300,000 for negligence or liability cases, unless a claims bill is filed in the Legislature, allowing a larger payout. But the family filed a lawsuit in federal court, in addition to state court, citing a violation of federal protections for students with disabilities. That enabled them to collect a larger settlement without the Legislature."
Parler CEO Sues, Says Company Is Trying to Remove His Ownership Stake
The Case: Former Parler CEO John Matze has sued the company claiming he was wrongly ousted. The upstart social media company catered to far right-wing politics and thrived on relaxed content moderation rules.
But the site came under fire in January after the insurrection in the U.S. Capitol "when users cheered on the protestors or called for more violence. After the siege, Parler was booted offline by its previous web host Amazon Web Services, and shunned by other tech giants, including Apple and Google," according to Business Insider.
When Matze proposed new rules on content moderation, "his ideas were shunned by Parler's board, who instead wanted to use the site for their own political interests, the suit said," reported Business Insider.
Matze claims board members have tried to remove his 40% ownership stake in the company.
Scorecard: The case has recently been filed and has not come to a resolution.
Takeaway: Parler is back online but will have to figure out how it will handle content and its management structure going forward.
Hospital Sues Zurich Over COVID Outbreak
The case: RWJBarnabas Health has sued Zurich American Insurance Co.
The New Jersey health system with 11 hospitals and 32,000 employees "alleges the insurer breached its contract by refusing to cover the health system's pandemic-related financial losses and extra expenses," according to NorthJersey.com.
Scorecard: The case has recently been filed and has not come to a resolution.
Takeaway: The case offers a rare glimpse into the spread of COVID inside hospitals. According to court documents, 1,000 patients and staff at the health system fell ill with the coronavirus — and nine staff members died.
NorthJersey.com reports: "Information about COVID outbreaks affecting staff and patients at hospitals has not previously been reported, so the statement in the lawsuit offered a first, general glimpse of how the pandemic affected a large New Jersey health system." &
Jared Shelly is a journalist based in Philadelphia. He can be reached at
[email protected]