Legal Roundup: Tina Turner Musical Persues COVID BI Claim, AT&T Settles SEC Suit and More
The latest court decisions with an impact on the risk management and insurance community.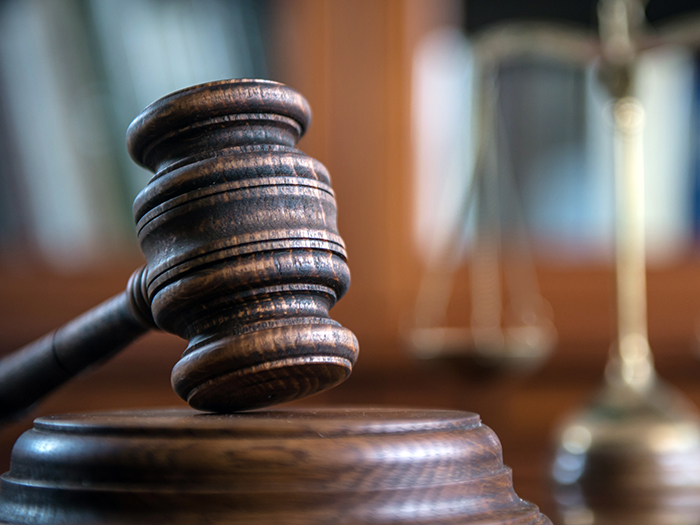 Broadway Musical 'Tina' Can File COVID Cancellation Suit
The Case: Tina: The Tina Turner Musical opened on Broadway in October 2019.
COVID restrictions shut down performances in March 2020, which then resumed in October 2021. The production company filed a claim with Chubb European Group.
Chubb denied the claim, saying that a "communicable disease" exclusion applied, and Tina sued. Chubb filed for a motion to dismiss.
Scorecard: A state-court trial judge in Manhattan has ruled that Tina can continue to pursue the case, according to Reuters.
Takeaway: Justice Andrew Borrok of the New York County Supreme Court "found that a 'communicable disease' exclusion in Chubb European Group's event cancellation insurance policy to Tina Turner Musical (TTM) did not apply to losses from state and local shutdown orders intended to slow the spread of COVID-19," according to Reuters.
Most U.S. courts have ruled in favor of insurers "on COVID-related claims for business income interruption coverage, mostly because such coverage is triggered only by property loss or damage. Event cancellation insurance has no such requirement," per Reuters.
Attorneys for the plaintiff argued that the communicable disease exclusion was inapplicable because "national or international warnings" were not to blame. Rather, it was then-Governor Cuomo's mandate that theaters with a capacity of 500 or more were to suspend performances after March 12, 2020.
Hertz Settles 364 Wrongful Theft Suits for $168 Million
The Case: Hundreds of customers filed suit against Hertz after being falsely accused of vehicle theft.
In claims filed throughout the U.S., it was alleged that Hertz "occasionally recorded certain vehicles as stolen, even after customers had extended and paid for their rental periods, sometimes leading to frightening run-ins with the authorities, and even jail time," according to the New York Times.
Scorecard: Hertz will pay out $168 million by the end of 2022 to settle the suits.
Takeaway: The settlement resolves "more than 95% of its pending theft reporting claims," according to a statement issued by the rental agency.
The allegations were initially reported by CBS News in November 2021, which described suits filed by customers "who say they were arrested at gunpoint; thrown in jail; or prosecuted after the company claimed they had stolen one of its vehicles," according to the NYT.
AT&T Settles SEC Suit Over Financial Data Leaks
The Case: In March 2021, the Securities and Exchange Commission sued AT&T and three investor relations executives "accusing the phone company of selectively leaking financial information to Wall Street analysts," according to Reuters.
The SEC cited 20 firms that allegedly received details about AT&T's smartphone business, a violation of fair disclosure laws, "disclosing material nonpublic information privately." The SEC claimed that the goal was to get analysts to lower AT&T's revenue forecasts to keep investors from driving down share price.
Scorecard: AT&T will pay a $6.25 million penalty to settle the case with the SEC.
Takeaway: The three AT&T executives involved will also pay $25,000 each in penalties for their roles in the leak; the trio, as well as AT&T, neither denied nor admitted wrongdoing as part of the settlement. 
Did AliveCor's Heart Monitor Violate Apple Patents?
The Case: Apple has brought a suit against AliveCor in San Francisco federal court, claiming that the medical device maker infringed on heart monitoring patents used in a wearable heart monitoring device.
The move is in response to an earlier suit brought by AliveCor against Apple in federal court and the U.S. International Trade Commission, "which is currently deciding whether to ban imports of Apple Watches based on AliveCor's patent-infringement claims," according to Reuters.
Scorecard: The case has recently been filed and has not reached a resolution.
Takeaway: "AliveCor sued Apple in West Texas in 2020 and at the ITC last year for infringing patents related to AliveCor's KardiaBand, an Apple Watch accessory that monitors a user's heart rate, detects irregularities, and performs an electrocardiogram (ECG) to identify potential heart issues like atrial fibrillation," reported Reuters.
In a preliminary decision earlier this year, a judge ruled in favor of AliveCor.
"AliveCor called the new lawsuit 'a desperate last-ditch effort by Apple to bully AliveCor into submission just days before the ITC decision,'" according to Reuters. &
Jared Shelly is a journalist based in Philadelphia. He can be reached at
[email protected]
.