Legal Roundup: States' Vaping Case Settled, Fitbit Patent Infringement Case Update and More
Several states that sued electronic cigarette maker Juul are receiving settlement sums upwards of $440 million.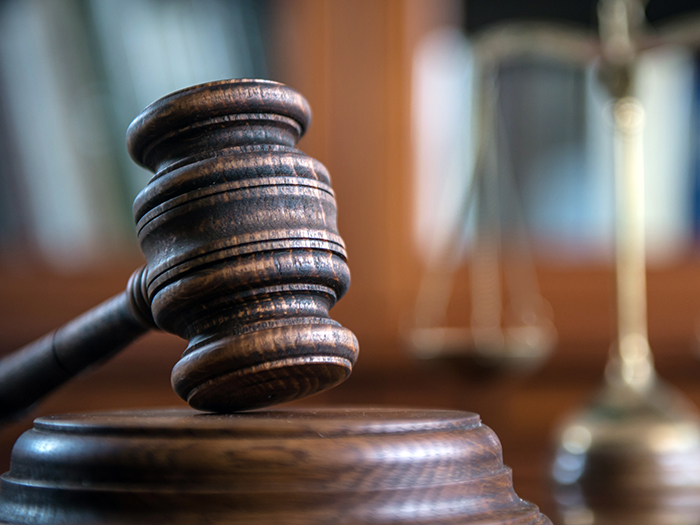 Juul Agrees to $440 Million Settlement in States' Vaping Case
The Case: Nearly three dozen states spent two years investigating the marketing practices of electronic cigarette maker Juul. Its high-nicotine vaping products "have long been blamed for sparking a national surge in teen vaping," according to the Associated Press.
Scorecard: Connecticut AG William Tong, speaking on behalf of 34 states and territories, announced that Juul has agreed to pay out $438.5 million over six to 10 years.
Takeaway: The settlement total, which is yet to be finalized, should amount to approximately "25% of Juul's U.S. sales of $1.9 billion last year," according to the AP. Also in the settlement are restrictions on how Juul can market products.
The company must still contend with "nine separate lawsuits from other states," as well as "hundreds of personal lawsuits brought on behalf of teenagers and others who say they became addicted to the company's vaping products," reported the AP. "Most of the limits imposed by Tuesday's settlement won't immediately affect Juul, which halted use of parties, giveaways and other promotions after coming under scrutiny several years ago."
Elon Musk's $258 Billion Dogecoin Racketeering Suit Expands
The Case: In June 2022, Dogecoin investor Keith Johnson filed a racketeering suit against Elon Musk, Tesla and SpaceX in Manhattan district court, accusing the defendants of "running a pyramid scheme to support the cryptocurrency Dogecoin," according to the Associated Press.
Johnson initially sought $86 billion in damages.
The case has just been expanded, "adding seven new investor plaintiffs and six new defendants including [Musk's] tunnel construction business Boring Co.," according to the AP, and plaintiffs currently seek $258 billion.
Scorecard: The case has just been filed and has not reached a resolution.
Takeaway: In the new amended complaint, plaintiffs claim that Musk et al "intentionally drove up the price of Dogecoin more than 36,000% over two years and then let it crash," reported the AP. The result of the alleged pyramid scheme, claims the suit, was profit in the tens of billions at the expense of other investors.
Google's Fitbit Patent Infringement Case Shut Down
The Case: In 2019, the North American branch of Philips brought a patent infringement suit against Fitbit in Massachusetts federal court. Fitbit was purchased by Google later that same year.
Philips claimed that among other functions, Fitbit unlawfully used Philips' sleep and heart rate monitoring technologies in its wearable devices. The filing alleged that "for years, Philips has repeatedly offered to license [patent] rights to Fitbit, but Fitbit has repeatedly refused to accept Philips' offers to license."
Over the course of the next three years, the scope of the case was narrowed from four patents to only one for "interactive exercise monitoring."
According to Reuters, "​​Philips withdrew its allegations as to one of the patents, the court found another invalid, and a U.S. Patent Office tribunal canceled the third."
Scorecard: Chief U.S. District Judge Dennis Saylor has declared the remaining patent dispute invalid, effectively shutting down the case.
Takeaway: Judge Saylor ruled that the interactive exercise monitoring patent claim is abstract and cannot be patented. Philips has already appealed the U.S. Patent Office decision. Additionally, "Fitbit, along with Garmin Ltd, defeated a related Philips patent case at the U.S. International Trade Commission last year," reported Reuters.
Sears Bankruptcy Suit Settles for $180M
The Case: In 2019, Sears Holding Corp. creditors filed suit "against former Chairman Edward S. Lampert and other executives," in U.S. Bankruptcy Court in White Plains, N.Y., according to the Wall Street Journal.
Plaintiffs "initially sought $2 billion in damages, saying the shareholders and executives drained the retailer of its most valuable assets while losses piled up in the years leading up to bankruptcy."
Scorecard: Judge Robert Drain of the Bankruptcy Court has approved a $180 million settlement of the case.
Takeaway: Sears filed for bankruptcy in late 2018. The suit had been "the last outstanding issue before Sears's restructuring plan, which was approved by the bankruptcy court in October 2019, can take effect," according to the WSJ.
The settlement "paves the way for the Sears bankruptcy estate to pay essential bills, including payments to suppliers who have been waiting for their money during years of court fights."
The majority of the settlement, $125 million, "will come from insurance policies paid out on behalf of Sears's directors and officers."  Sears also just reached another settlement agreement with Pension Benefit Guaranty Corp. and Cyrus Capital Partners LP, according to the WSJ. &
Jared Shelly is a journalist based in Philadelphia. He can be reached at
[email protected]
.