Legal Roundup: Prince Picture Copyright in Question, GM Aims to Appeal $102.6 Million Settlement and More
The latest legal and court filings that have an impact on the risk and insurance industry.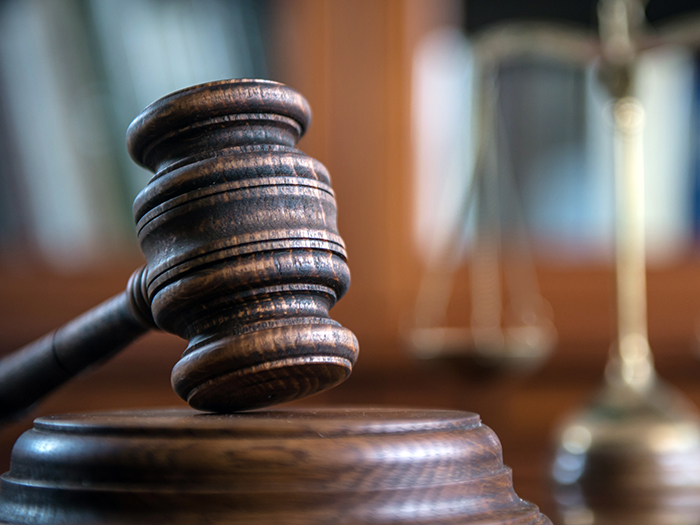 Supreme Court Hearing Copyright Case Involving Andy Warhol and a Photograph of Prince

The Case: Back in 1981, photographer Lynn Goldsmith did a photo shoot with a rising young entertainer named Prince.
The portrait was eventually published in Vanity Fair in 1984, after artist Andy Warhol added his signature bright colors and pop-art sensibility.
Goldsmith was paid a licensing fee of $400 under an agreement that the photo would only be used in that magazine issue, according to NPR.
The Warhol version went on to be featured in a 2016 issue of Vanity Fair, and to become part of the artist's valuable collection. It led the Warhol Foundation to preemptively sue Goldsmith in 2017 "in New York with the aim of getting a ruling that the pop artist had not committed copyright infringement with his 'Prince Series.' The Southern District Court of New York ruled in the foundation's favor in 2019," according to Art News.
Goldsmith appealed, and the 2nd Circuit Court of Appeals said her photograph was a foundational piece of the Warhol artwork.
Scorecard: The case has now reached the Supreme Court and arguments were made in mid-October. No ruling has been delivered yet.
Takeaway: The Supreme Court rarely takes on cases about contemporary art, so expect this decision to have wide-ranging ramifications on the industry.
Art News reports: "Whatever decision the Supreme Court makes on the suit is likely to prove decisive, as it will clarify what constitutes 'fair use' for artists who rely on appropriated ready-made images in their practices, a notoriously sticky artistic strategy that has landed figures like Jeff Koons and Richard Prince in court previously."
Contact Lens Price Fixing Cases Settled for a Combined $75 Million
The Case: A class action lawsuit alleged a price fixing scheme amongst top contact lens makers.
Alcon, Johnson & Johnson Vision, Bausch + Lomb and CooperVision were sued in 2015 for allegedly working with a shared distributor, an association group and others "to impose mandatory pricing schemes for some of their products, dating back to 2013," according to Fierce Biotech.
"The companies were accused not of fixing the prices of their contacts all at the same level but rather of conspiring to 'eliminate discounting of contact lenses by ensuring that all retailers charged the same minimum price,' a move that still falls under the umbrella of price fixing, per the complaint," the article states.
With price minimums, lower-priced options could not be as competitive.
Scorecard: Alcon and Johnson & Johnson Vision agreed to separate settlements.
Alcon agreed to pay $20 million and J&J agreed to pay $55 million.
That comes after Bausch + Lomb and CooperVision agreed to pay a total of $13 million in 2019.
J&J issued a statement saying it is admitting no wrongdoing but wants to resolve the matter to focus on patients.
Takeaway: Consumers who purchased certain types of disposable contact lenses are entitled to a piece of the settlement.
Individuals who bought from the defendant companies "between 2013 and 2018 and who previously registered claims online will soon receive payments from what's left of the five defendants' total $118.2 million pool of settlement funds after attorneys' fees are subtracted," said Fierce Biotech.
GM to Pay $102.6 Million over Engine Flaw
The Case: A class of 38,000 owners and lessees of General Motors SUVs and trucks has sued the company in San Francisco federal court over its Generation IV Vortec 5300 LC9 engine.
Originally brought in 2016, the case alleges that GM knew that the motor led to stalling and breakdowns but covered it up.
CNBC reports that the lawsuit "centered on an alleged defect that caused the engines to use too much oil and allowed oil to reach parts of the engine where it did not belong, causing damage."
The suit alleges that GM knew about the problem in 2010, made design changes in 2011 and discontinued the engine after 2014.
Scorecard: General Motors has been ordered to pay $102.6 million. Each member of the class will receive approximately $2,700. GM plans to appeal.
Takeaway: GM has been faced with similar class actions before.
In 2016, the company was sued over an alleged steering defect in the Chevy Cruze, Chevy Malibu and Buick Verano. In 2014, the company recalled 2.6 million cars after 97 deaths were attributed to faulty ignition switches. &
Jared Shelly is a journalist based in Philadelphia. He can be reached at
[email protected]
.