Legal Roundup: Philadelphia Eagles Physicians Sued, J&J Talc Suits Continue and More
In a recent ruling, Philadelphia Eagles physicians were ordered to pay millions of dollars in a medical malpractice suit.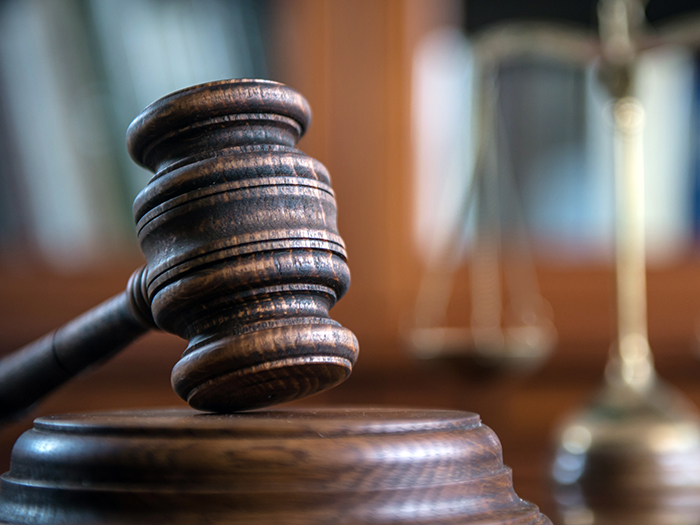 Philadelphia Eagles Physicians to Pay $43M in Malpractice Verdict
The Case: Amid the Philadelphia Eagles Super Bowl run, an interesting case played out in the Philadelphia Court of Common Pleas.
Attorneys for former Eagles special teams captain Chris Maragos filed a medical malpractice suit against James Bradley, MD, and Rothman Orthopaedics Institute, "alleging that they ignored meniscus damage while surgically repairing and rehabilitating a torn posterior cruciate ligament in his right knee sustained in the 2017 season," according to Yahoo! Sports.
Arguing before a jury, Maragos' lawyers claimed that the procedure ended his football career. The two-week trial included testimony from Super Bowl LII MVP Nick Foles, as well as other players like Trey Burton and Jordan Hicks.
Scorecard: The jury has awarded Maragos a total of $43.5 million.
Takeaway: Dr. Bradley was ordered to pay about $29.2 million and Rothman $14.3 million. "In a post-verdict statement, Maragos' attorney, Dion G. Rassias, implied that Bradley and Rothman prioritized Maragos' expedient return to the field over his long-term health," reported Yahoo! Sports.
So Cal Edison Sued for Potential Role in Wildfires
The Case: A lawsuit filed in Los Angeles County Superior Court on behalf of the city of Hemet, California, alleges that equipment owned by Southern California Edison caused damaging wildfires, according to the Associated Press.
The plaintiff asserts that "the utility did not manage its electrical power lines and failed to keep [the] landscape trimmed," leading to property damage and loss, according to the AP. In addition to two fatalities, "the fire scorched more than 44 square miles and destroyed or damaged nearly three dozen homes and other structures."
Scorecard: The case has just been filed and has not reached a resolution.
Takeaway: While Southern California Edison acknowledged that "circuit activity" was reported near the blaze, "it was not known if that contributed to ignition of the fire," reported the AP. In addition to the two deaths, multiple people were injured, including two firefighters. The cost to extinguish the fire was estimated at $33.8 million, according to the Press-Enterprise.
Thousands of J&J Talc Suits Assigned to New Judge
The Case: More than 38,000 lawsuits have been filed against Johnson & Johnson, "alleging the company's baby powder and other talc products caused cancer," according to Reuters. J&J then filed for bankruptcy to move $3.5 billion in verdicts and settlements to bankruptcy court. In 2021, "the U.S. 3rd Circuit Court of Appeals in Philadelphia dismissed the bankruptcy," reported Reuters.
Scorecard: U.S. District Judge Michael Shipp will take over the litigation following the dismissal of the bankruptcy, reported Reuters. Shipp is based in Trenton, N.J.
Takeaway: In what's known as a Texas two-step bankruptcy filing, J&J created "a subsidiary to absorb the liabilities and to immediately file for Chapter 11," according to Reuters. "The court ruled the health care conglomerate improperly placed its subsidiary into bankruptcy even though it faced no financial distress," according to Reuters. "Plaintiffs' attorneys and some legal experts have argued the two-step could set a dangerous precedent, providing a blueprint for any corporation to easily avoid undesirable litigation."
Class Action Targets Financial Firms for Legitimizing FTX Crypto Fund
The Case: Former customers of Sam Bankman-Fried's FTX cryptocurrency fund have filed suit in San Francisco federal court, alleging that Sequoia Capital, Thoma Bravo and Paradigm "lent FTX an 'air of legitimacy' by vouching that they had examined its operations — with a Sequoia executive once saying 'We did our homework' — and found them 'safe and secure' for cryptocurrency investors," according to Reuters.
Scorecard: The case has just been filed and has not reached a resolution.
Takeaway: The suit, led by investor Patrick J. Rabbitte, seeks unspecified damages "for alleged violations of California consumer protection laws, as well as fraudulent inducement, intentional misrepresentation and civil conspiracy" from the financial firms, according to Reuters. Bankman-Fried, who is not named in this complaint, has pleaded not guilty to related charges including fraud after losing billions of dollars in clients' crypto investments. &
Jared Shelly is a journalist based in Philadelphia. He can be reached at
[email protected]
.