Legal Roundup: Oklahoma Wins Opioid Settlements, McDonald's Franchisee Hit with Harassment Suit and More
Oklahoma's latest round of suits against opioid manufacturers and distributors follows its 2019 win against Johnson & Johnson — the nation's first case against an opioid-maker to go to trial.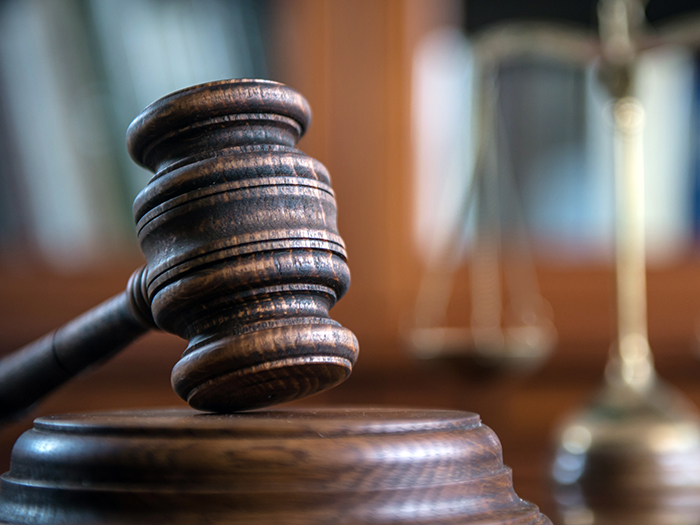 Oklahoma Reaches Four New Opioid Settlements Worth $226 Million
The Case: The State of Oklahoma brought legal action against a number of opioid distributors and manufacturers in the wake of an epidemic that swept through the state. Oklahoma saw 3,000 overdoses between 2016 and 2020, according to a statement by Attorney General John O'Connor. The state hoped to get money for treatment programs and other services.
Scorecard: Oklahoma will receive more than $226 million from the settlements. It breaks down like this: "$79.5 million from Walgreens, $73 million from CVS, $41 million from Walmart, and $32.6 million from Allergan, an opioid manufacturer," according to CBS News.
Takeaway: The settlement gives Oklahoma a grand total of $900 million from opioid makers, pharmacies and distributors. The totals across the country are nothing short of massive, reaching $50 billion.
CBS News reported on the most recent developments: "In November, three of the largest U.S. pharmacy chains reached settlements with states over the toll of opioids worth a total of about $13 billion. Under the separate deals, CVS Health and Walgreen Co. are each paying about $5 billion and Walmart is paying more than $3 billion. None has admitted wrongdoing."
Pennsylvania Appeals Court Overturns Asbestos Ruling for Deceased Worker's Family
The Case: Pamela K. Shellenberger sued Kreider Dairy Farms of Lancaster County, Pennsylvania, claiming that her late husband, Richard, contracted cancer while working for Kreider. She claimed that Richard's cancer resulted from exposure to asbestos on the job.
Local Today reports: "The widow claimed her husband developed a malignant mesothelioma from exposure to asbestos while working on the boiler at Kreider Farms dairy, an illness that claimed his life in early 2019."
Kreider asked to dismiss the case because the company was not aware of asbestos in its facility at the time. In November 2019, the Philadelphia Common Pleas Court ruled in favor of Shellenberger, then the case moved to the Pennsylvania Court of Appeals.
Scorecard: The Pennsylvania Court of Appeals ruled in favor of Kreider, saying there was no evidence that the company had knowledge of asbestos and therefore was not negligent.
Takeaway: Despite the eventual evidence of asbestos, there was no evidence of it at the time of Shellenberger's employment, leading the court to reverse the decision.
McDonald's Franchisee to Pay Nearly $2 Million in Sexual Harassment Case
The Case: In September 2021, the Equal Employment Opportunity Commission (EEOC) sued AMTCR, a McDonald's franchisee with restaurants in California, Nevada and Arizona.
It alleged that "managers, supervisors and coworkers sexually harassed employees — mainly teenagers — at multiple McDonald's locations between 2017 and 2022," according to the Sun Herald.
That led to allegations of "persistent unwanted touching and sexual advances, as well as offensive comments and intimidation," the newspaper said.
Scorecard: AMTCR will pay $1,997,500 to settle the lawsuit.
Takeaway: The franchisee allegedly knew about the culture of sexual harassment in 2017 but failed to make changes, the EEOC said.
As part of the settlement, "the owner will hire a third-party auditor to monitor company practices and conduct training, among other measures, officials said," according to the Sun Herald. The newspaper reached out to AMTCR but did not receive a comment. &
Jared Shelly is a journalist based in Philadelphia. He can be reached at
[email protected]
.