Legal Roundup: NRA Suspends Insurance Offerings in New York, California Pot Delivery Issue Enters Court and More
The latest court filings and cases that will have an impact on the risk management and insurance industry.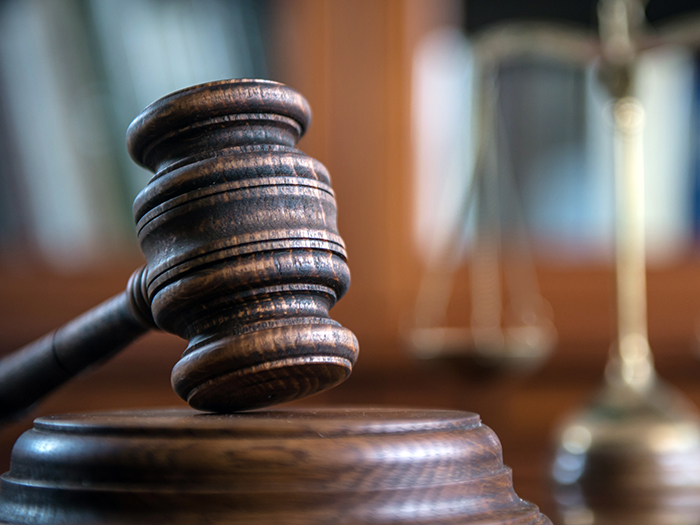 NRA Suspends Insurance Business, Settles NY State Suit
The Case: Approximately three months ago, New York state attorney general Letitia James sued to dissolve the National Rifle Association.
James accused the group of widespread corruption that included offering insurance without a license. James claimed the NRA was "misleading gun collectors, dealers, instructors, clubs and shows by promising coverage at the 'lowest possible cost' when the group typically kept between 13.7% and 21.9% of premiums paid," according to The Guardian.
It also reported that the state's insurance superintendent said NRA insurance "illegally offered policyholders coverage for criminal defense costs and the 'intentional' use of firearms in shooting incidents." The NRA said it offered insurance just like other affinity groups, did not underwrite the insurance, and relied on experts to carry out the process.
Scorecard: The NRA agreed to suspend its insurance program in New York for five years and pay a $2.5 million civil fine.
The Guardian reports: "The settlement resolved charges over the NRA's two-decade relationship with insurance broker Lockton Cos, including the sale of 28,015 policies to New Yorkers and the NRA's receipt of more than $1.8m in associated royalties and fees." The NRA did not admit wrongdoing.
Takeaway: Dissolving the NRA was certainly a tall order and probably largely symbolic — particularly since the group has so much support. But having the NRA agree to suspend insurance offerings in New York sends a message that unlicensed or unregulated insurance policies will not be honored.
Apple Settles New "Battery Gate" Case for $113M
The Case: Think your iPhone slows down as it ages? That's no accident. Apple admitted in 2017 to slowing the speed of iPhones to save battery life. That led to a $500 million settlement agreement with owners.
In a separate case, 34 states sued the company, hoping for additional retribution in an incident now nicknamed "Battery Gate."
The Verge reports: "The states' attorneys general had sued Apple for hiding both the throttling and battery degradation from iPhone owners, arguing that Apple 'fully understood' that by concealing the issues, it could spend a year profiting off of people who thought they needed to buy a new iPhone, when they only really needed to replace their phone's battery to avoid throttling or unexpected shutdowns."
Scorecard: Apple appears poised to pay an additional $113 million to settle the states' claims.
Takeaway: Apple won't have to admit wrongdoing and denied that it concealed the issue. The settlement sounds large but is a drop in the bucket for Apple, which earned revenues of $64.7 billion in fiscal Q4 2020. If you think your phone was affected, you can make a claim here.
California Pot Delivery Allowed to Continue
The Case: In California, 25 local governments sued the state to halt home marijuana delivery.
Pot is legal in the state, but the League of California Cities and police chiefs complained that unrestricted home deliveries could lead to hidden pot transactions. The case was seen as a way to decide who exactly is in charge when a state law conflicts with local guidelines.
Scorecard: Fresno County Superior Court Judge Rosemary McGuire dismissed the case, keeping marijuana deliveries legal, according to NBC Los Angeles.
Takeaway: McGuire left the door open to the matter being revisited. She said the state regulation and local ordinances are not in direct conflict — and that without a conflict, "this matter is not ripe for adjudication." So if a local government can prove a conflict in the future, the case could possibly wind up back in court.
Flint Water Settlement Passes $600 Million
The Case: In a widely publicized case, the city of Flint, Michigan changed its water distribution leading to widespread lead poisoning and other contamination. Residents sued.
Scorecard: After the City of Flint and two other defendants joined the case, the settlement total hit $641 million.
Now the question of legal fees has emerged.
USA Today reports: "If attorneys were to seek one-third of the total settlement — which is the cap on attorney fees referenced in a proposed notice to class members — that would amount to $213.7 million." The plaintiffs say they've reached a deal with attorneys but will file it in a separate filing.
Takeaway: Once attorneys fees are established, residents may finally get closer to knowing how much compensation they'll get from the catastrophe. &
Jared Shelly is a journalist based in Philadelphia. He can be reached at
[email protected]