Legal Roundup: Monsanto Settles with Oregon over PCBs, Taylor Swift Shakes Off Copyright Infringement Suit and More
Monsanto has agreed to pay $698 million to the State of Oregon in a settlement over polychlorinated biphenyls.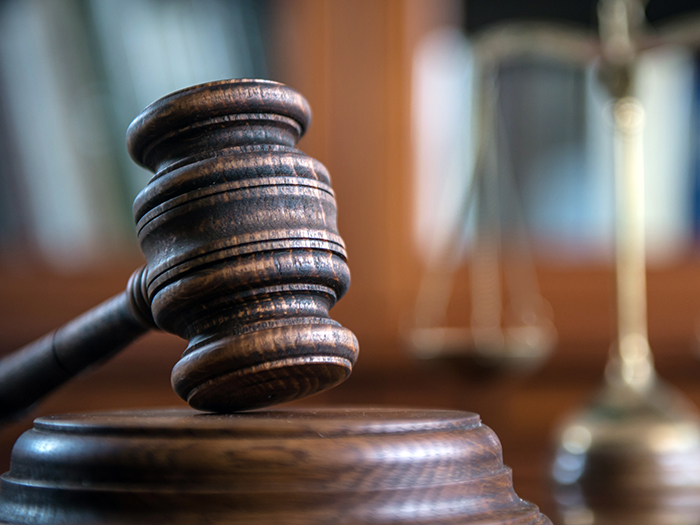 Monsanto Settles with Oregon for Nearly $700 Million
The case: The State of Oregon sued Monsanto in 2018 to pay for cleanup costs after Monsanto allegedly dumped toxic chemicals into the state's waterways. Called PCBs, or polychlorinated biphenyls, the chemicals were used in paint and insulation but were banned in 1979.
The state alleged that Monsanto had "overwhelming evidence" of the hazards but continued dumping them anyway. Monsanto's parent company Bayer claimed that the company "never manufactured, used or disposed of PCBs in Oregon" and that state actions such as stormwater management led to PCBs being dumped, according to OPB.org.
Scorecard: Monsanto has agreed to settle the case for $698 million. The company made no admission of wrongdoing.
Takeaway: In Oregon, cleanup has been ongoing for three decades. Attorney General Ellen Rosenblum said the settlement is "the largest environmental damage recovery in Oregon's history, and 'magnitudes larger' than any other state settlement over PCB contamination by Monsanto," according to WOKV.
The company settled PCB lawsuits with New Hampshire, Washington, Ohio, and New Mexico for sums between $23 million to $95 million, according to OPB.org.
Taylor Swift Shakes Off Copyright Infringement Suit
The case: Sean Hall and Nathan Butler who wrote the 2000 song "Playas Gon' Play" sued Taylor Swift and others, alleging that she stole the song's lyrics for her 2014 smash hit "Shake it Off," according to the New York Times.
"Playas Gon' Play" indeed has lyrics "Playas, they gonna play/And haters, they gonna hate" which are similar to Swift's lyrics "Cause the players gonna play, play, play, play, play — and the haters gonna hate, hate, hate, hate, hate."
Scorecard: Michael W. Fitzgerald of the U.S. District Court in Los Angeles dismissed the case.
Takeaway: This case had the potential to be another landmark decision in music, similar to the case over the 2015 Robin Thicke hit "Blurred Lines." In that case, it was decided that Thicke and songwriter Pharrell Williams infringed on the copyright of Marvin Gaye's "Got to Give it Up."
Thicke and Williams were ordered to pay $5.3 million to Gaye's family. In the Swift case, Judge Fitzgerald noted the preponderance of similar phrases to "players gonna play" in earlier pop songs, like Fleetwood Mac's "Dreams" ("Players only love you when they're playing") and the Notorious B.I.G.'s "Playa Hate," ("There are two kinds of people in the world today/We have the playas, and we have the playa haters"), according to the New York Times.
$1.7B Settlement for Juul Vaping Suits
The case: A group of school districts, local governments and individuals sued Juul, claiming that their e-cigarettes were more addictive than advertised. The case consolidated more than 5,000 lawsuits in Northern California.
Scorecard: The case has been settled for $1.7 billion, according to the New York Times.
Takeaway: The settlement comes on the heels of a nearly $440 million settlement with multiple states in September. The states alleged that Juul targeted young people in its advertising. The Food and Drug Administration forced Juul to halt production in June.
"Juul has said it never targeted young people and that it has been working to regain the public's trust," according to the Wall Street Journal. Juul was on the verge of bankruptcy until it secured new financing in November. &
Jared Shelly is a journalist based in Philadelphia. He can be reached at
[email protected]
.