Legal Roundup: Moderna's COVID Vaccine Patent, Tiffany vs. Cartier and More
The latest court happenings that could impact the risk management and insurance landscape.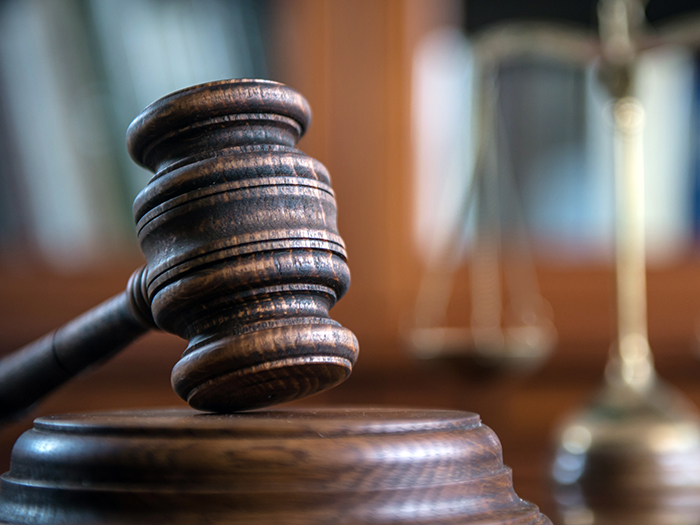 Moderna Hit with Patent Infringement Suit for COVID-19 Vaccine
The case: Moderna has been accused of copying critical parts of its COVID-19 vaccine.
Arbutus Biopharma and Genevant Sciences have filed a patent infringement lawsuit against Moderna, alleging that the COVID-19 vaccine maker's use of lipid nanoparticle technology developed by the two biotech companies "was key in the development of Moderna's mRNA vaccine and took scientists from Arbutus and Genevant 'years of painstaking work to develop and refine,' " according to The Washington Post.
Scorecard: The case has just been filed and has not reached a resolution.
Takeaway: "The suit had been expected after Moderna lost a U.S. Court of Appeals ruling last year in the protracted patent battle," reported The Post.
With projected 2022 sales of $19 billion, there's a lot at stake.
According to the Post, Arbutus and Genevant could expect some royalties if the court finds in favor of the plaintiffs. Reuters reports "Moderna is also embroiled in a months-long patent conflict over its COVID-19 vaccine with the U.S. National Institutes of Health" over the role NIH scientists played in developing the shot.
$264 Million Settlement Reached in EpiPen Class Action
The case: A class action suit targeted Mylan (now known as Viatris) after it raised the price for a two-pack of two EpiPens from $100 to $608 in 2016.
Consumers, insurance companies and third-party payers "alleged the defendants entered into an unlawful 'pay-for-delay' settlement with Teva that resulted in the delayed release of a generic version of the EpiPen, allowing Mylan to raise its product's price without fear of competition," according to Reuters.
Scorecard: Viatris has agreed to pay $264 million to settle the suit, pending court approval.
Takeaway: The case was scheduled for trial this month, with plaintiffs seeking $1 billion in damages.
Last year, a U.S. District judge in Kansas dismissed much of the case, "leaving only a claim concerning a 2012 patent litigation settlement with generic drugmaker Teva Pharmaceutical," according to Reuters.
The New York Times reported that "EpiPens are made by two subsidiaries of Pfizer—King Pharmaceuticals and Meridian Medical Technologies—and are sold by Viatris." Part of the lawsuit has already been settled by Pfizer and its subsidiaries settled for $345 million, although they denied wrongdoing.
Colorado Takes Chemical Companies to Court Over Firefighting Foam
 The case: The Colorado Attorney General has filed suit against 15 companies "in an effort to try to force them to pay for cleaning up contamination caused by firefighting foam that contains long-lasting chemicals associated with serious health conditions," according to the Associated Press.
The companies are in large part associated with DuPont Chemical. The foam, Aqueous Film Forming Foam (AFFF), contains PFAS, which is good at putting out industrial and chemical fires but leaves behind "forever chemicals" that remain in the environment. "PFAS have been detected in soil, surface water, groundwater around Colorado, including in 50 of the state's 64 counties," reports the AP.
Scorecard: The case has just been filed and has not reached a resolution.
Takeaway: PFAS "have been associated with health problems including cancer and reduced birth weight. Last year, the EPA announced a new strategy to regulate them."
According to the EPA, "​​many PFAS are found in the blood of people and animals all over the world and are present at low levels in a variety of food products and in the environment."
Jewelry Wars: Did Tiffany Steal Trade Secrets from Cartier?
The case: Cartier filed a suit against Tiffany & Co in New York State Supreme Court "accusing its luxury rival of stealing trade secrets concerning its high-end jewelry," reported Reuters.
At the heart of the matter is a Tiffany employee who was hired away from Cartier.
The complaint claims that the "underqualified junior manager" was hired "to learn more about Cartier's 'High Jewelry' collection, where pieces typically cost $50,000 to $10 million," according to Reuters. "The lawsuit seeks an injunction requiring that Tiffany return and not use stolen trade secrets, plus unspecified damages."
Scorecard: The case has just been filed and has not reached a resolution.
Takeaway: The employee in question was fired from Tiffany just five weeks after she began the job and has filed an affidavit accompanying the complaint that stated Tiffany was "more interested in hiring me as a source of information than as a High Jewelry manager," reported Reuters.
Meanwhile, demand for high end jewelry has risen considerably.
Richemont, which owns high end jewelry brands Cartier, Buccellati and Van Cleef & Arpels, reported a quarterly sales increase of 32% in Q3 2021, according to Reuters.
"Demand for luxury goods has rebounded strongly from the worst troughs of the coronavirus pandemic." &
Jared Shelly is a journalist based in Philadelphia. He can be reached at
[email protected]