Legal Roundup: McKinsey Settles Opioid Charge, Calif. Supreme Court Won't Overturn Rideshare Ballot and More
The latest court filings and cases that will have an impact on the risk management and insurance industry.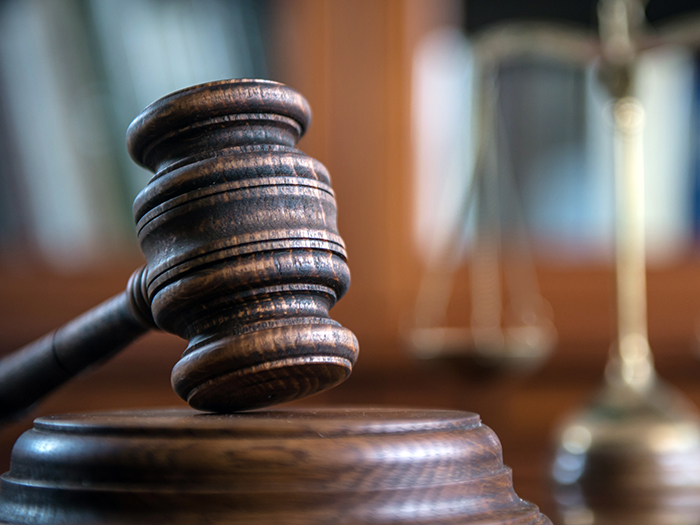 McKinsey to Pay $573 Million to Settle Charges Regarding Opioid Epidemic
The Case: The widespread production of opioids is just one reason for an epidemic that has left 400,000 dead. Another is the marketing of dangerous, highly addictive drugs.
In its quest to hold companies responsible, 47 states and the District of Columbia investigated consultant McKinsey for its role in aiding drug companies like OxyContin-maker Purdue Pharma.
The Washington Post reports: "McKinsey was intimately involved in the drugmaker's push to expand its market, according to the states, helping to fend off Food and Drug Administration restrictions and, at the height of the epidemic, developing a multipoint plan for the drug company to 'turbocharge' sales."
The case also cited McKinsey's work with Johnson & Johnson and Endo.
Scorecard: McKinsey agreed to pay $573.9 million in a settlement but did not admit wrongdoing.
Kevin Sneader, the global managing partner of McKinsey, said in a statement: "We chose to resolve this matter in order to provide fast, meaningful support to communities across the United States. We deeply regret that we did not adequately acknowledge the tragic consequences of the epidemic unfolding in our communities. With this agreement, we hope to be part of the solution to the opioid crisis in the U.S."
Takeaway: It's the latest step in the government's crackdown on opioid manufacturers and marketing. In October, Purdue Pharma executives pleaded guilty to criminal charges and the company agreed to pay $8 billion to settle the case.
From a McKinsey perspective, the Washington Post details other stumbles — like its work with disgraced energy firm Enron, bankrupt airline Swissair, and helping the Saudi government frame austerity measures to the public.
Meanwhile, NBC News explains the firm might be able to hedge the settlement dollars due to a hedge fund affiliate holding "indirect stakes in addiction treatment centers and a maker of overdose treatment products."
California Supreme Court Declines to Hear Case on Overturning Rideshare Ballot Measure
The Case: A group of California drivers and unions sued to overturn a ballot measure classifying ride-share drivers as independent contractors not employees.
"Proposition 22 passed in November with 58% support and shielded companies like Uber and Lyft from a new state labor law that would have required app-based services to treat drivers as employees and not independent contractors," AP News reports.
Scorecard: The California Supreme Court rejected the lawsuit and declined to hear the case.
Takeaway: It's incredibly difficult to overturn a ballot measure — AKA the will of the people.
Prop 22 passed with a solid majority, with drivers themselves advocating for the flexibility that comes with independent contractor work. It would take a big step for a court to reverse that momentum.
Walmart's Preemptive Opioid Lawsuit Dismissed
The Case: Walmart sued the U.S. government claiming that rules regarding the sale of prescription drugs are unclear. It was largely seen as a preemptive move against a coming crackdown aimed at the retail giant's prescription business.
Reuters outlines Walmart's position: "In its Oct. 22 lawsuit, Walmart had said the government's lax and confusing oversight left pharmacists with an 'untenable' choice between filling prescriptions and risking criminal or civil liability, or refusing prescriptions and facing the wrath of patients, doctors and state medical boards."
Scorecard: A federal judge dismissed Walmart's case.
Reuters explains: "U.S. District Judge Sean Jordan said the government had not waived its sovereign immunity from Walmart's 'sweeping' challenge to the Department of Justice's and Drug Enforcement Administration's enforcement of laws governing opioid prescriptions by pharmacies and pharmacists."
Takeaway: Expect a massive legal fight between Walmart and the government — and lots of discussion over where the buck stops in the over-prescription of opioids. &
Jared Shelly is a journalist based in Philadelphia. He can be reached at
[email protected]