Legal Roundup: McDonald's Racial Discrimination Suits Mount, Hawaii Farm Workers Awarded $4.8 Million Settlement and More
The latest court filings and cases that will have an impact on the risk management and insurance industry.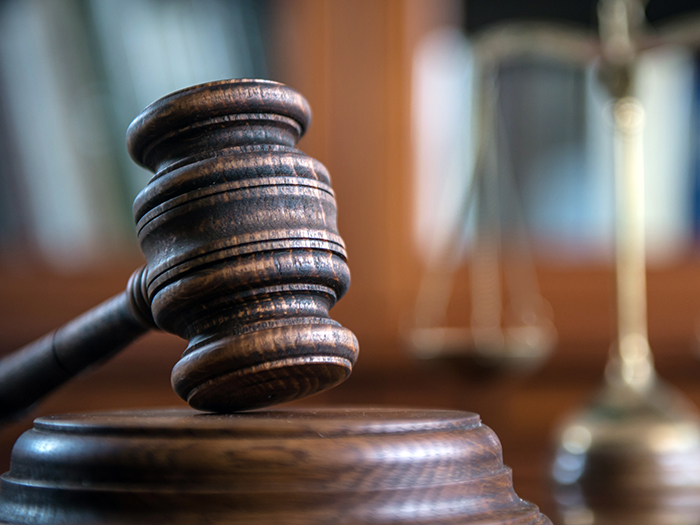 Media Mogul Byron Allen Sues McDonald's for Racial Discrimination
The Case: Black media entrepreneur Byron Allen filed a $10 billion lawsuit in Los Angeles Superior Court alleging that McDonald's engaged in racial discrimination by refusing to advertise on the 12 networks of Allen's Entertainment Studios and Weather Group, which includes The Weather Channel, USA Today reported.
"This is about economic inclusion of African American-owned businesses in the U.S. economy," said Allen in a statement. "McDonald's takes billions from African American consumers and gives almost nothing back."
Allen also noted that African Americans represent approximately 40% of McDonald's U.S. sales.
This isn't the first time McDonald's has been sued for discrimination. In February 2021, a Black franchisee alleged that the company forced him to operate restaurants in low-volume Black neighborhoods, according to CNBC, and several similar suits have been brought by current and former franchisees.
On the same day the lawsuit was filed, "McDonald's announced it was allocating more ad dollars to diverse-owned media and embarking on multi-year partnerships with them," according to USA Today.
The company will increase spend with Black-owned properties from 2% to 5% of its national advertising budget.
Scorecard: The case was recently filed and has not come to resolution.
Takeaway:  Big businesses are facing a reckoning over their role in socioeconomic, gender and racial inequality. Corporate social responsibility initiatives are no longer nice to have, but a necessity.
Bull Goring Victim Can't Sue Insurance Company for Refusing to Cover Meds
The Case: In 2012, Francis Graef was gored while working at a Wisconsin livestock yard.
Shortly after the attack, Graef fell into a depression. His prescribed medication was initially covered by Continental Indemnity Co., the livestock yard's compensation insurance carrier.
A few years later, coverage ended, and Graef attempted suicide.
He then filed a negligence lawsuit against Continental, "arguing the decision to end coverage led to the suicide attempt. The lawsuit sought damages for the suicide attempt, medical expenses and pain and suffering," according to the the Chicago Tribune. A circuit court rejected the insurer's argument, but the 3rd District Court of Appeals ruled in its favor last year.
Scorecard: The Wisconsin Supreme Court ruled 6-1 that Continental does not have to cover the cost of medications. Under state law, the court said, Graef's allegations amount to a worker's compensation claim, not a negligence claim.
Takeaway: Workplace injuries and their fallout must be handled via the workers' compensation system.
Internet Too Slow? FTC and Six States Sue Frontier Communications
The Case: After thousands of Frontier Communications customers complained that the company was not delivering promised internet speeds, the Federal Trade Commission filed a suit in the U.S. District Court for the Central District of California, as reported by the Associated Press.
Joined by attorneys general from Arizona, Indiana, Michigan, North Carolina, Wisconsin and California, the FTC claims that Frontier didn't provide promised higher-quality connections at more expensive rates.
The lawsuit comes on the heels of years of customer complaints, noting that Frontier has settled with a half dozen states since 2015 involving cases claiming the company was misrepresenting its internet speeds. Frontier has denied wrongdoing.
Scorecard: The case was recently filed and has not yet come to resolution.
Takeaway: Rebecca Kelly Slaughter, acting chair of the FTC, tweeted that while the case was important, the FTC could never "fully fill the regulatory gap" left after the Federal Communications Commission repealed net neutrality rules that oversaw internet service.
Pineapple Workers Who Alleged Abuse Receive $4.8 Million Settlement
The Case: Ten years ago, the EEOC sued labor contractor Global Horizons and six farms in Hawaii, alleging that "workers were subjected to discrimination, uninhabitable housing, insufficient food, inadequate wages and deportation threats. Five farms settled for a total of $3.6 million," according to the Associated Press.
The lone holdout was Maui Pineapple Co.
A U.S. court in Honolulu in 2015 found that the company was jointly liable with Global Horizons for $8.1 million.
Scorecard: The Equal Opportunity Employment Commission announced recently that the Justice and Treasury departments collected $4.8 million from Maui Pineapple and its entities and will distribute the payout. The agencies will continue to collect until the full judgment is satisfied.
Takeaway: The EEOC notes that the ability to collect damages fulfills its mission to protect the country's most vulnerable workers. &
Jared Shelly is a journalist based in Philadelphia. He can be reached at
[email protected]