Legal Roundup: Kanye West/Adidas Partnership Ignites Lawsuit, City of LA Settles in Power Line Death and More
The latest legal happenings likely to have an impact on the insurance industry today.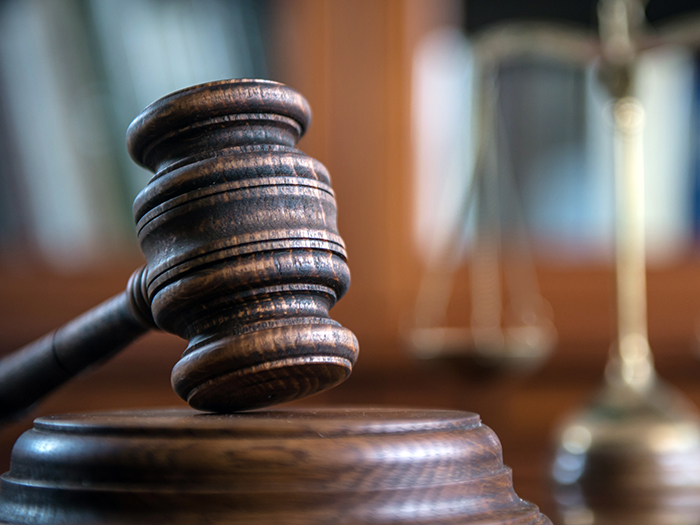 Adidas' Partnership with Kanye West Sparks Investor Lawsuit
The case: Investors have filed a class-action lawsuit against Adidas in Oregon district court, claiming the company withheld crucial information about its partnership with rapper Kanye West. The plaintiffs argue that Adidas failed to disclose that West's Yeezy brand was not meeting sales targets, thereby misleading investors and causing artificially inflated stock prices.
Scorecard: The case has recently been filed and has not yet reached a resolution.
Takeaway: The partnership between Adidas and Kanye West began in 2013 and at one time was a significant source of revenue for the company. According to the Washington Post, "The complaint cites recent news reports that suggest Adidas may have known as far back as 2019 that West's brand was not meeting its targets but continued to tout its success in presentations to shareholders."
Adidas ended its relationship with West in October 2022, citing the rapper's antisemitic remarks and hate speech. The suit seeks unspecified damages.
LA's $38M Settlement in Power Line Electrocution Deaths
The case: In 2021, a power line fell into the backyard of a Los Angeles home. Ferdinand Tejada, 53, and his 20-year-old daughter Janina were fatally electrocuted when they came in contact with the downed wire.
The two surviving family members who witnessed the accident filed suit against the city of Los Angeles and the Los Angeles Department of Water and Power in California district court. The family accused the city agency of negligence in maintaining power lines and a failure to promptly respond to the emergency, according to the Los Angeles Times.
Scorecard: Los Angeles' Department of Water and Power's Board of Commissioners has agreed to settle the suit for $38 million.
Takeaway: This settlement marks the largest payout for a downed power line case in LA Department of Water and Power history. Officials announced that efforts are now underway "to repair about 1,600 of the utility's most dangerous power poles. Some have wood that is severely deteriorated, either in the poles or in the cross-arms, which hold high-voltage wires in place, while others have electrical equipment that needs replacing," according to the LA Times.
Did Apple Hide Defective iPhone Batteries?
The case: Justin Gutmann, a British consumer rights advocate, seeks class-action certification in London's Competition Appeal Tribunal in his case against Apple. Gutmann claims that Apple is "hiding defective batteries in millions of iPhones by 'throttling' them with software updates," and seeks 1.6 billion pounds plus interest, or around $2 billion, according to Reuters.
"Gutmann's lawyers argued in court filings that Apple concealed issues with batteries in certain phone models and 'surreptitiously' installed a power management tool which limited performance."
Scorecard: The case has recently been filed and has not yet reached a resolution.
Takeaway: U.S. courts have already seen battery power complaints like Gutmann's. In 2020, Apple settled a U.S. class action and regulatory action by states over poorly performing iPhone batteries.
Apple denies that it misled customers, apart from a public apology it issued over defective batteries in model 6s back in 2017. However, after every iOS software update, consumer complaints about iPhone battery drain continue to crop up.
U.S. Seeks $1B From Gilead for HIV Drug Patent
The case: The U.S. government has filed suit against Gilead Sciences in the U.S. District Court for the District of Delaware, alleging that the pharmaceutical company infringed on a government-owned patent relating to the HIV prevention drug, Truvada.
"The government claims Gilead has reaped billions of dollars in sales of the drug, which has been instrumental in helping to prevent the spread of HIV, while refusing to pay royalties to the Centers for Disease Control and Prevention, which obtained the patents," according to Reuters.
Scorecard: The case has recently been filed and has not yet reached a resolution.
Takeaway: This case represents "one of the first times the U.S. government has sued a drug maker to enforce its patent rights," according to Reuters. The feds seek over $1 billion in damages from Gilead, which made more than $2 billion in 2022 alone from worldwide sales of Truvada and the related drug Descovy. Both drugs are the only FDA-approved HIV medications prescribed for PrEP, or "pre-exposure prophylaxis." &
Jared Shelly is a journalist based in Philadelphia. He can be reached at
[email protected]
.