Legal Roundup: Juul Goes to Trial, SCOTUS Looks at ADA Limits and More
After a Maine hotel was found to not comply with ADA regulations, a case that began in a district court has found itself at the feet of the Supreme Court.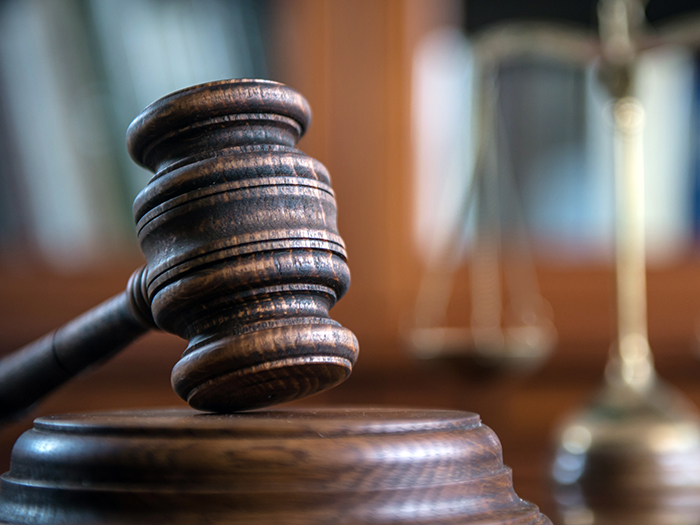 Pharmacy Benefit Managers Accused of Price Fixing
The Case: The Ohio Attorney General has filed a price fixing suit in state court against Cigna Group, Humana and Prime Therapeutics, alleging that the pharmacy benefits managers "shared pricing and other information gathered by a Swiss subsidiary to gain leverage during negotiations with drugmakers for rebates," according to the Wall Street Journal. The AG claims that the collusion led to "restricted coverage of some insulins and other medicines."
Scorecard: The case has recently been filed and has not reached a resolution.
Takeaway: Last year, the Federal Trade Commission targeted pharmacy benefits managers including CVS Caremark and Express Scripts. "Independent pharmacies have criticized PBMs for charging them high fees and for steering consumers to PBM-owned mail-order pharmacies," reported the WSJ. "The companies play a largely hidden but important role in the prescription-drug supply chain, serving as middlemen among the companies that make drugs, the health insurers that pay for the treatments and the pharmacies that dispense them."
Juul Goes to Trial in Minnesota
The Case: In 2019, Minnesota Attorney General Keith Ellison sued Juul Labs, claiming that the vape maker unlawfully targeted its products at young people. At the time of the filing, Ellison said damages and civil penalties "could be in the ballpark with Minnesota's landmark $7.1 billion settlement with the tobacco industry in 1998," according to the Associated Press.
Scorecard: The trial is underway and has not reached a resolution.
Takeaway: The Minnesota case is a landmark. It is "the first time any of the thousands of cases against the e-cigarette maker over its alleged marketing to young people is going to play out in a courtroom," reported the AP.
"Juul has faced thousands of lawsuits nationwide but most have settled, including 39 with other states and U.S. territories." Minnesota added Altria to the case in 2020 because the tobacco giant had a minority stake in Juul. While Altria recently divested itself of its interest in Juul, just days later "Altria announced a $2.75 billion investment in rival electronic cigarette startup NJOY," according to the AP.
SCOTUS Considers ADA Limits in Maine Hotel Case
The Case: Deborah Laufer, who is wheelchair-bound, did an online hotel search. A self-appointed Americans with Disabilities Act "tester," Laufer found that the Coast Village Inn and Cottages in Wells, Maine, did "not provide enough information about whether their rooms are accessible under the ADA," according to Reuters. However, she never had any intention of staying at the inn. Her aim was to find businesses that don't comply with ADA regulations. Her case made it from Maine district court in 2020 to the U.S. Supreme Court.
Scorecard: SCOTUS has agreed to hear the case during the court's next term, which begins in October.
Takeaway: Are so-called "testers" fighting the good fight for the disabled or are they racking up too many egregious cases against small businesses? That's the heart of the matter the Supreme Court will address.
"Business groups including the U.S. Chamber of Commerce have said ADA 'testers' have been fueling an explosion in lawsuits," which reached 11,452 in 2021, a 320% increase from 2013," Reuters reported. The group even called them "abusive lawsuits run by tester plaintiffs and their counsel who seek automatic attorneys' fees."
Meanwhile, Laufer's lawyer, Thomas Bacon, said that "without 'testers' like his client filing lawsuits, few businesses would comply with the ADA," the article said.
Revived: Investor Class Action Against Annuity Company
The Case: In 2019, a group of investors led by Ella Clinton sued Security Benefit Life Insurance Company and SBL Holdings in Kansas district court, alleging "it misrepresented how much investors stood to gain on certain fixed annuities" and ran afoul of provisions of the RICO act, according to Reuters.
Plaintiffs alleged that SBL engaged in fraud and racketeering. The complaint sought "damages on behalf of a nationwide class of purchasers allegedly misled by offering materials for the two annuities tied to proprietary stock indices." The case was dismissed. Clinton et al took the complaint to appellate court.
Scorecard: The 10th U.S. Circuit Court of Appeals has voted 2-1 to revive the proposed nationwide class action.
Takeaway: In reviving the complaint, "U.S. Judge Veronica Rossman wrote that a Kansas judge who dismissed the case in 2021 failed to consider the complaint as a whole," according to Reuters. SBL, owned by the private equity firm Eldridge Industries, has $47.6 billion in assets under management. &
Jared Shelly is a journalist based in Philadelphia. He can be reached at
[email protected]
.