Legal Roundup: Johnson & Johnson Settles Suit, Clean Air Act Reaches Supreme Court and More
The Supreme Court has agreed to take on a case involving the Clean Air Act.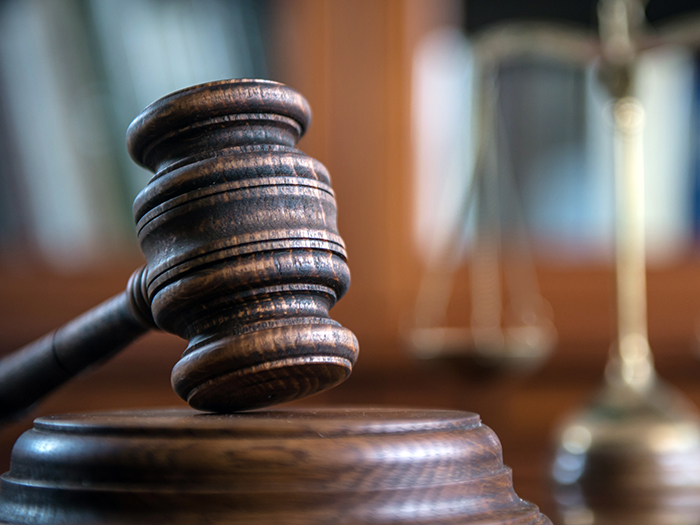 Ad Giant Publicis Loses Bid to Dismiss Opioid Marketing Complaint
The case: The Attorney General of Massachusetts sued Publicis Health for its role in marketing OxyContin on behalf of pharmaceutical manufacturer Purdue Pharma.
The AG alleged that OxyContin marketing campaigns were unfair and deceptive, and that "Publicis Health created a public nuisance from 2010 to 2019 through its work for drugmakers on campaigns to persuade doctors to prescribe more opioids, including to patients who did not need them," according to Reuters.
Publicis Health, a division of the French global advertising company Publicis, asked that the case be dismissed.
Scorecard: Suffolk County Superior Court Judge Brian Davis ruled that the case could continue, denying the motion to dismiss.
Takeaway: Thousands of opioid-related lawsuits have been filed following public outcry over an epidemic that has killed approximately 500,000 since 1999.
Publicis lawyer David Anders said that "no advertiser has ever been held responsible in these circumstances," reports Reuters, and that the pharmaceutical company, not the ad agency, dictated the terms of the marketing campaign. It remains to be seen whether that argument will hold up in court.
J&J Settles Risperdal Suits
The case: Approximately 9,000 lawsuits were filed against Risperdal drugmaker Johnson & Johnson claiming that the antipsychotic drug caused men "to develop excessive breast tissue," or gynecomastia, according to Reuters.
The cases included one by "a Maryland resident who a jury awarded an $8 billion punitive damage award in 2019 that a judge later reduced to $6.8 million," Reuters writes.
Scorecard: J&J has reached a "settlement in principle" that covers nearly all of the suits, including the case of the Maryland resident mentioned above.
Takeaway: Other U.S. cases were part of the agreement, but weren't listed specifically. "Many of the lawsuits were also pending in Pennsylvania, and the company also faced cases in California and Missouri," reports Reuters.
The drugmaker says it recorded $800 million in expenses related to the claims and settlement agreement.
As per Reuters, the FDA approved Risperdal in 1993 to treat "schizophrenia and bipolar mania in adults, but it was only in 2006 that its use was approved for irritability associated with autism in children."
States Fight Clean Air Act in Supreme Court
The case: Twenty states, including coal-producing West Virginia, sued the U.S. Government "to strike down a Trump-era rule intended to constrain regulation of carbon emissions from power plants," reports Reuters.
An appeals court struck down the Clean Power Plan, the "scaled-down replacement for the Obama era's signature climate change regulation for power plants, dealing a final blow to Trump's environmental deregulatory agenda," according to Reuters.
Scorecard: The U.S. Supreme Court has agreed to hear the case.
Takeaway: There are "four very similar cases — all likely to be consolidated under the name West Virginia v. Environmental Protection Agency," according to Vox. "The red states, power companies, and mining interests behind this lawsuit all hope to entrench Trump's policies — potentially forever."
No Fraud Found in NEC-Oracle Lawsuit
The case: Earlier this year, Oracle sued Japanese technology information company NEC on the grounds that it breached its license agreement and engaged in copyright infringement, according to Reuters.
The suit names NECAM, the American branch of the company, in the case filed in the US District Court of the Northern District of California.
Oracle claimed that NEC was using "Oracle's software in its biometric identification system in a way that exceeds the terms of their license, causing Oracle to suffer more than $7 million in damages," writes Reuters.
Oracle felt that "NEC had been distributing the software in excess of its rights, paying less than it should have, and altering the software without permission."
For its part, NEC positioned itself as a victim of Oracle's "predatory business strategy," filing a counterclaim that Oracle "committed fraud in order to get it to sign a license."
Scorecard: A San Francisco judge has ruled that NEC "failed to show that Oracle committed fraud," and that the courts require more than circumstantial evidence to prove that Oracle misled NEC.
Takeaway: In addition to denying fraud and infringement claims, the court said that NEC could amend its counterclaims, according to Reuters. &
Jared Shelly is a journalist based in Philadelphia. He can be reached at
[email protected]