Legal Roundup: Heineken Sued Over Brewing Dispute, Women's Soccer Settles Pay Disparity and More
The latest court filings and cases that will have an impact on the risk management and insurance industry.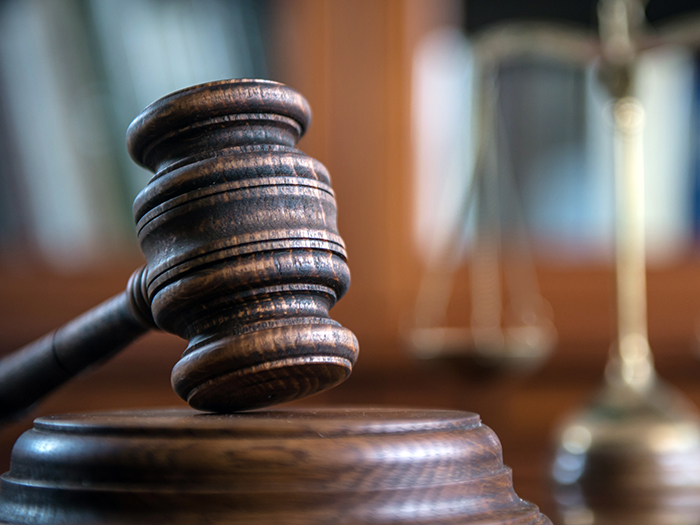 Supreme Court Sides with Challenge to California's Indoor Religious Services Restriction
The Case: The Harvest Rock Church in California asked the Supreme Court to overturn the state's restrictions on indoor religious services. With COVID-19 spiking, California officials closed many indoor activities and argued that past religious services have been super spreader events.
The church argued that the ban violates religious freedom and pointed to a recent Supreme Court ruling that blocks a similar shutdown in New York.
Politico reported: "California's rules were more consistent than New York's, given that the state also has banned indoor dining, gyms and bars along with church services. But Harvest Rock pointed to California allowances for retailers and malls as discriminatory. Harvest Rock repeatedly referenced the New York ruling this week in asserting that California's restrictions were invalid because they overburden religious practice."
Scorecard: The court asked a lower court to reexamine the constitutionality of the restrictions on indoor worship. Churches in the Golden State are vowing to defy the shutdown order either way, according to the Sacramento Bee. Greg Fairrington, pastor of a Rocklin megachurch read the Supreme Court ruling to congregants, calling it a "biblical mandate" to remain open.
Takeaway: The outcome will dictate how California officials can respond to the virus.  Politico reports: "The legal battle coincides with a perilous phase as governors and public health officials weigh drastic measures to contain the virus."
If the shutdown of indoor religious services is deemed unlawful, it would strengthen the precedent set by New York and potentially fuel similar challenges in other states where bans on indoor services are in effect.
U.S. Soccer, World Cup Champion Women Strike Deal — Without Equal Pay
The Case: The U.S. women's soccer team filed a highly publicized gender discrimination lawsuit against the U.S. Soccer Federation — arguing for better working conditions, professional development and equal pay to the men's team.
The team has been incredibly successful on the pitch, winning the previous two Women's World Cup tournaments in 2015 and 2019.
NBC News reports that the American women allege they were "paid a total of $1.725 million in bonuses after winning the World Cup in 2015. But their male counterparts were awarded $5.375 million in bonuses in 2014 by the same federation."
Scorecard: The two sides came to a settlement in U.S. District Court for the Central District of California, although it didn't address equal pay.
NBC News reports: "The federation agreed in the settlement to provide the women's team comparable conditions to the men's team, including a chartered flight policy for team travel, venues for team events, hotel accommodations and specialized professional support services."
Molly Levison, spokesperson for the U.S. women's team said they will file an appeal for equal pay. As part of the settlement, the USSF denies any wrongdoing and maintains that it did not discriminate against the women's team.
Takeaway: The pay disparity will continue to be a hot topic, as the team's popular players have become advocates not just for themselves but for equal pay in all professions. In their own case, it may come down to the original deal they struck, weighing fixed income more than performance bonuses.
Actors Sue Over Health Insurance Changes
The Case: Actors in SAG-AFTRA have sued the union and its health insurance provider claiming that plan changes make it harder to maintain their health coverage.
The Los Angeles Times reports: "The controversial changes included no longer allowing actors 65 years and older who vested their pensions to count their earnings from residuals in the annual income threshold for maintaining health insurance benefits. Also eliminated was the so-called 'age and service' criterion, which allowed actors over 40 with a decade of credits to qualify for coverage at a reduced level of $13,000 in annual earnings."
Scorecard: The case has just recently been filed and has not come to a resolution.
Takeaway: Actors have been particularly hard hit by the pandemic as many productions have faced shut downs and delays.
The union members say a merger between previously separate health plans for SAG and AFTRA led to funding problems. Cost cutting measures were meant to allow low-income earners to gain coverage under the Affordable Care Act, but the plaintiffs argue "that the benefit cuts would remove from coverage 10% of the plan's 33,000 participants and 9% of their 32,000 dependents. Some 8,000 seniors would also lose coverage, they said," according to the Los Angeles Times.
Heineken Sued Over Allegedly Brewing Mexican Beer Tecate in Holland
The Case: Miguel Schelmetty has sued the parent company of Heineken and Tecate, claiming that Tecate isn't really a Mexican beer.
Food & Wine reports that Schelmetty argues that "Tecate presents itself as a Mexican beer through its name, its 'traditional Meso-American typeface,' its Aztec Eagle logo, and the word 'cerveza' on its label—but cases of the beer bear an even smaller font that reads 'Product of Holland' and 'Brewed and canned by HBBV Amsterdam, Holland […] Imported by Cervezas Mexicanas, White Plains, NY.' "
The publication also provided some history on cases against other beer companies.
"Five years ago, Red Stripe was sued for failing to properly disclose that its Jamaican-style lager was brewed in Latrobe, Pennsylvania, which followed similar (and mildly successful) lawsuits against Anheuser-Busch for its not-totally-German Beck's beer, and its not-really-Japanese Kirin brews."
Scorecard: The case has just recently been filed and has not come to a resolution.
Takeaway: Tecate is indeed owned by Heineken Group and has been for the past decade. It employs more than 2,000 people in Mexico.
Food & Wine reports: "It is possible that, anticipating another nationwide shutdown, Heineken temporarily moved production of Tecate to Holland, but that wasn't indicated or confirmed when Food & Wine has reached out to both Heineken and Tecate for comment."
The case will likely hinge on whether the court views Heineken's Mexican-style labeling of Tecate as material misrepresentation or purposefully misleading to consumers. &
Jared Shelly is a journalist based in Philadelphia. He can be reached at
[email protected]