Legal Roundup: Google Hit with Another Lawsuit, Uber Faces Negligence Suit and More
Uber is hit with a $63 million negligence suit after a passenger was left permanently disabled after a car accident.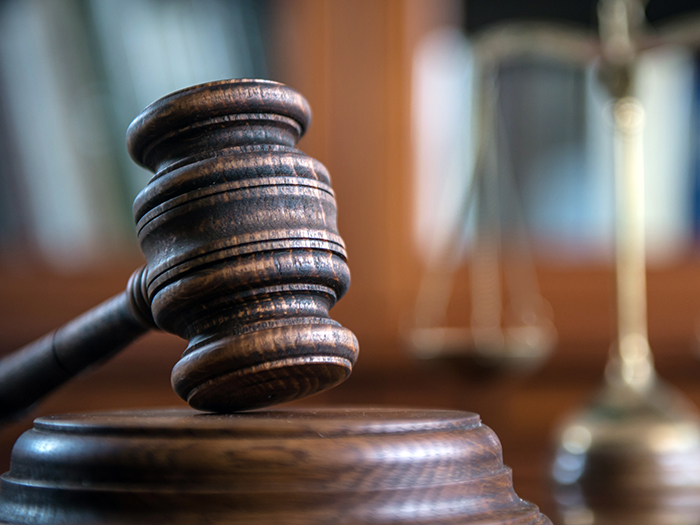 Google Accused of Profiting From 'Dark Patterns'
The case: A consumer protection lawsuit filed by the District of Columbia, along with similar suits filed by the attorneys general of Texas, Washington and Indiana, accused Google of "deceptive and unfair practices to obtain valuable consumer location data."
The Washington Post reports that the four AGs "allege the company made misleading promises about its users' ability to protect their privacy through Google account settings, dating from at least 2014."
Using technology that's deemed "dark patterns," the search giant tracked people's locations "even after users tried to turn off the company's tracking," reported the Wall Street Journal. The lawsuit claims that "Google's business model relies on constant surveillance of Google users," and goes on to say that the tech company "processes this data to draw inferences about users that it monetizes through advertising."
Scorecard: The case was recently filed and has not reached a resolution.
Takeaway: The latest legal actions stem from D.C.'s 2018 investigation into Google's tracking practices, and that same year, the Associated Press published an investigation of the location technology.
"The privacy issue affects some two billion users of devices that run Google's Android operating software and hundreds of millions of worldwide iPhone users who rely on Google for maps or search," reported the AP. According to the Post, "State and D.C. attorneys general from both parties are increasingly taking a more active role by investigating and bringing legal challenges against tech giants."
$63M Negligence Lawsuit Filed Against Uber
The case: After a passenger was left quadriplegic following a car crash, he filed a negligence complaint against Uber in Boston's Suffolk County Superior Court, seeking a jury trial and $63 million in damages, according to the Associated Press.
After 31-year-old William Good booked a ride home from his restaurant job, the driver crashed into a parked car, causing Good to sustain injuries that permanently disabled him, according to the filing, which states that Uber "failed to appropriately screen, hire and supervise their driver, resulting in severe and life-changing injuries to Mr. Good."
Scorecard: The case was recently filed and has not reached a resolution.
Takeaway: Good "wants his experience to be a cautionary tale and a catalyst for more oversight of the ride-hailing industry," wrote The Boston Globe.
As detailed in the complaint, the Uber driver had "a dangerous driving history dating back to 1996, including moving violations, crashes, at least 20 citations, and state imposed driver retraining," according to The Globe. The plaintiff's attorneys say they "hope the lawsuit will catch the attention of regulators and state lawmakers so they might crack down on transportation companies."
North Carolina AG Takes on Robocall Enterprise
The case: A lawsuit brought by North Carolina Attorney General Josh Stein accuses telecom company Articul8 of facilitating "millions of fraudulent and illegal telemarketing calls and robocalls," according to the filing, at a cost to consumers of tens of billions of dollars per year. Stein seeks "hundreds of billions of dollars," according to the Associated Press. "The company either knew or should've known that it was helping criminals try to defraud people," wrote The News & Observer.
Scorecard: The case was recently filed and has not reached a resolution.
Takeaway: From December 2020 to April 2021, "Articul8 helped suspected scammers place more than 515 million robocalls," according to the News & Observer. While Articul8 is based in Texas, the NC AG says his state's residents alone received tens of millions of calls. Stein said that rather than go after the phone scammers themselves, "the state is targeting the company that has been routing their calls and making a good profit doing so."
Lockheed Martin Faces FTC Antitrust Suit
The case: The Federal Trade Commission, in its "first litigated defense merger challenge in decades," is taking Lockheed Martin to court in an effort to block Lockheed's $4.4 billion acquisition of Aerojet Rocketdyne Holdings.
Aerojet is "the only large, independent U.S. producer of engines for rockets and missiles," wrote the Wall Street Journal.
Lockheed is the world's largest defense contractor. According to the antitrust filing, "The proposed acquisition would reduce competition because it will provide Lockheed with the ability and incentive to foreclose access to, or raise its rivals' cost for, the Critical Propulsion Technologies."
Scorecard: The case was recently filed and has not reached a resolution.
Takeaway: When the Aerojet acquisition was announced in December 2020, some defense contractors balked. Lockheed and Aerojet said they would continue to supply parts to other contractors. But those guarantees were deemed insufficient by the FTC and it "is challenging the acquisition in its own administrative court, but also said it would file a complaint in federal court that seeks a preliminary injunction to prevent Lockheed from closing the transaction," according to the WSJ.
Lockheed Martin and Aerojet still support the deal. &
Jared Shelly is a journalist based in Philadelphia. He can be reached at
[email protected]