Legal Roundup: Ericsson Hits Apple with 5G Patent Infringement Suit, McKinsey Is Accused of Racketeering, and Teva Pharma Case Reaches $420M Settlement
Tennessee 12th Circuit Court awards $9.4 million to Cracker Barrel patron who was served chemicals in place of water.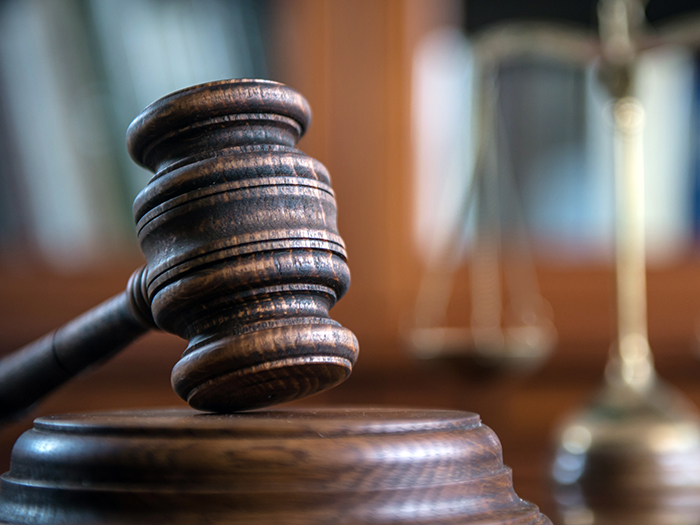 Ericsson Hits Apple with 5G Patent Infringement Suit
The case: Swedish telecom giant Ericsson has filed suit against Apple in the U.S. District Court for the Western District of Texas.
Ericsson's patent infringement lawsuit "accused Apple of using their technology without a license, infringing their patents for 5G," according to Jurist.
Ericsson is demanding collection of its royalty rate.
Scorecard: The case was recently filed and has not reached a resolution.
Takeaway: This new case comes shortly after Ericsson filed suit in October in the U.S. District Court for the Eastern District of Texas, "following the breakdown of negotiations over the renewal of a seven-year license agreement struck in 2015," Jurist reported, which noted that the expired agreement covered 2G, 3G and 4G patents.
"In the breakdown of negotiations, Ericsson sued Apple over the tech giant 'unfairly trying to reduce royalty rates.' " Apple wants royalties decreased in comparison to the previous contract.
According to the October filing, Ericsson "is prepared to grant licenses to its essential patents on terms that are fair, reasonable, and nondiscriminatory (FRAND)." Meanwhile, Apple has launched a patent infringement countersuit against Ericsson, according to 9to5Mac.
McKinsey Back in Court on Racketeering Charges
The case: A lawsuit filed in Manhattan U.S. District court accused management consultant McKinsey & Co of racketeering. Plaintiff Jay Alix, formerly of AlixPartners, claimed that McKinsey was "running a 'criminal enterprise' by hiding its ties to lenders and its clients' competitors," according to Reuters.
Scorecard: The suit has been revived in federal appeals court after it was initially dismissed by U.S. District Judge Jesse Furman. The decision by the 2nd U.S. Circuit Court of Appeals in Manhattan stated that Furman "erred in finding that Alix did not allege a 'proximate' link between McKinsey's alleged wrongdoing and harm to AlixPartners," Reuters reported. The case will return to Furman.
Takeaway: Alix claims that conflicts of interest should have disqualified McKinsey from turning around bankruptcies for multiple businesses including American Airlines, Harry & David and Alpha Natural Resources, "causing his former firm AlixPartners to lose assignments." Alix "has battled McKinsey in multiple courtrooms since 2016," according to Reuters.
Teva's $420M Shareholder Settlement
The case: A class action lawsuit led by the Ontario Teachers' Pension Plan Board and Anchorage Police & Fire Retirement System alleged fraud and negligent actions by Teva Pharmaceuticals.
The complaint, initially filed in 2016, claimed there was a "difference between what the Defendants told investors was driving Teva's financial success and the truth behind Teva's performance."
While Teva attributed growth to sound business practices, plaintiffs said that "financial growth was the result of Defendants' implementation of a strategy to systematically raise generic drug prices," as well as engaging in price-fixing of generics with other drugmakers.
Scorecard: Teva has settled with shareholders for $420 million, according to Reuters.
Takeaway: For some time now, federal authorities have been investigating pharmaceutical price-fixing. "The U.S. Justice Department sued Teva in 2020, alleging the company conspired with competitors to raise prices for generic drugs," Reuters reported.
Cracker Barrel Customer Served Chemicals Is Awarded $9.4M
The case: A lawsuit filed in 2015 accused a Tennessee Cracker Barrel of serving William Cronnon chemicals in place of water.
"When Cronnon felt a burning sensation in his mouth and esophagus and struggled to breathe, he realized he wasn't drinking water at all," according to The Washington Post.
The glass had been filled with Eco-San, a cleaner used in commercial kitchens. Cronnon suffered "years of gastrointestinal issues," wrote the Post.
Scorecard: A jury for the 12th Judicial Circuit Court in Marion County, Tennessee has awarded Cronnon a total of $9.4 million, with compensatory damages of $4.3 million, and punitive damages of $5 million.
Takeaway: The jury reached a verdict in just 30 minutes, reported CNN. However, "the size of the award may be capped due to a Tennessee law on civil damages." The lawyer for the plaintiff expects Cracker Barrel to appeal. &
Jared Shelly is a journalist based in Philadelphia. He can be reached at
[email protected]