Legal Roundup: Epic Games Sues Apple, Mission Impossible 7 Shutdowns Lead to Lawsuit and More
The latest court filings and cases that will have an impact on the risk management and insurance industry.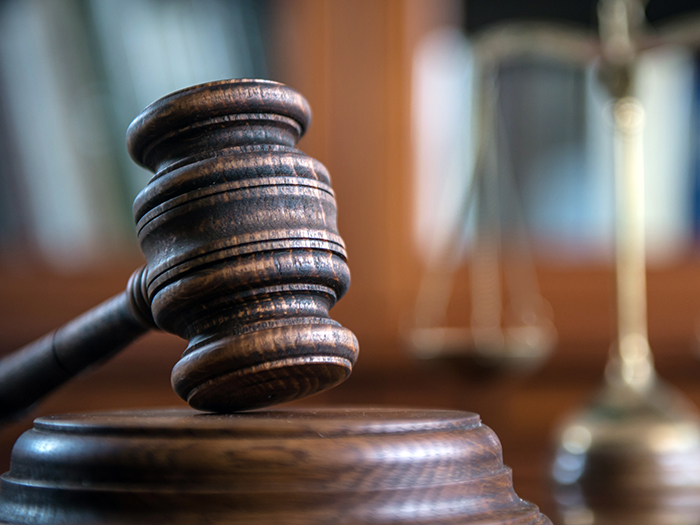 Epic v. Apple: Both Sides Win and Lose
The case: Epic Games sued Apple to include alternative payment options within the popular online game Fortnite.
Back in August 2020, Epic released an update to Fortnite in the Apple Store "to offer players the ability to pay Epic directly, bypassing Apple's payment processing system and its 30% commission," according to The Washington Post. Apple hit back by removing Fortnite from its app store, setting off the legal action that alleged Apple was a monopolist.
Scorecard: The U.S. District Court for the Northern District of California issued a permanent injunction "demanding that Apple open up payment options for any software sellers on the App Store," according to Ars Technica. This move allows Epic to avoid Apple's 30% fee, adding "Epic-specific payment links inside the free-to-play game Fortnite."
Takeaway: The judge's decision can be interpreted as a partial win for both sides. Because Epic failed to prove that Apple is in violation of antitrust law, Epic now owes Apple past revenue commissions.
However, Apple will no longer be able to prevent "developers from directing customers to alternative payment methods outside its App Store," according to the Washington Post which should slow that revenue stream for Apple. The Post adds that the "ruling also has massive implications for ongoing antitrust suits in the gaming industry and particularly for the mobile gaming world."
Mission Impossible 7 Shutdowns Lead to COVID Insurance Lawsuit
The case: Losses caused by pandemic-related shutdowns on the set of Mission Impossible 7 led to a lawsuit against Chubb insurance. Paramount Pictures says the insurer paid out only $1 million, representing just a fraction of the full coverage amount. The suit claims breach of contract and seeks "unspecified general and punitive damages," according to Bloomberg.
The complaint, filed in Los Angeles federal court, points out seven separate shutdowns. Paramount's insurance policy, which had a $100 million coverage cap, was "intended to cover losses that result when a film's key personnel — such as star Tom Cruise or director Christopher McQuarrie — is unavailable due to sickness, death or kidnapping," according to Variety.
Scorecard: The case has recently been filed and has not reached a resolution.
Takeaway: COVID-related losses and delays in entertainment productions have triggered a number of lawsuits.
Apple+ sued Chubb earlier this year for millions of dollars in unreimbursed losses during production of The Morning Show. As streaming services eclipsed movie theater attendance, studios have shifted their distribution strategies, drawing ire from members of the entertainment industry. Scarlett Johansson sued Disney when it simultaneously released the film Black Widow in theaters and on the Disney+ streaming service.
Doordash Targets NYC Over New Data Law
The case: A New York City law that compels food delivery services to share customer data with restaurants is being challenged in federal court by DoorDash, according to Reuters. The company alleges that the regulation constitutes a breach of consumer privacy and opens the door to unfair competition among restaurants.
DoorDash, based in San Francisco, claims that "the city exhibited 'naked animus' by requiring food delivery app companies to provide customers' names, phone numbers, email addresses and delivery addresses to restaurants," according to Reuters.
The restaurants obviously want the contact information for marketing purposes and to learn more about their customer bases. DoorDash argues that restaurants would not demand such data from in-person diners.
Scorecard: The case has recently been filed and has not reached a resolution.
Takeaway: This complaint comes less than a week after DoorDash, Uber Eats and GrubHub filed suit against NYC to challenge a law that limits the delivery fees they charge to restaurants.
As the effects of the pandemic continue to ravage revenue, restaurants that grew to depend on delivery services have taken issue with service fees that can reach 30% of an order. Reuters reports that "about 90,000 restaurants nationwide have closed temporarily or permanently during the pandemic."
Vermont Sues Oil Companies For Misleading Public About Climate Change
The case: Alleging deceptive and unfair practices, the state of Vermont launched a lawsuit against Exxon Mobil Corporation, Shell Oil Company, Sunoco LP, CITGO Petroleum Corporation and others.
Vermont Attorney General T.J. Donovan claims that the companies "misled Vermonters for decades with marketing that conceals the contributions to climate change and its harmful effects of burning their fuels," according to Reuters.
In doing so, oil companies are in violation of the Vermont Consumer Protection Act. Donovan accused oil companies of "greenwashing" in marketing and advertising efforts "by projecting an image of being environmentally conscious while failing to acknowledge the role that their products have in raising global temperatures," as reported in The Hill.
Scorecard: The case has recently been filed and has not reached a resolution.
Takeaway: Vermont's claim is the latest in a series of about two dozen recent suits that allege misleading practices that downplay the role of big oil in climate change.
Delaware, Massachusetts, Minnesota, New York and Rhode Island have already taken legal actions to call out the companies' lack of effort to curb greenhouse gas emissions. ExxonMobil, in a statement to The Hill, sees the Vermont suit as a waste of taxpayer money, calling the claims baseless and without merit. &
Jared Shelly is a journalist based in Philadelphia. He can be reached at
[email protected]
.