Legal Roundup: Elizabeth Holmes/Theranos Fraud Trial Enters 7th Week, YouTube Hit With Suit Over Animal Abuse Videos, and More
YouTube faces a legal suit from an animal rights nonprofit organization following videos of animal abuse on the website.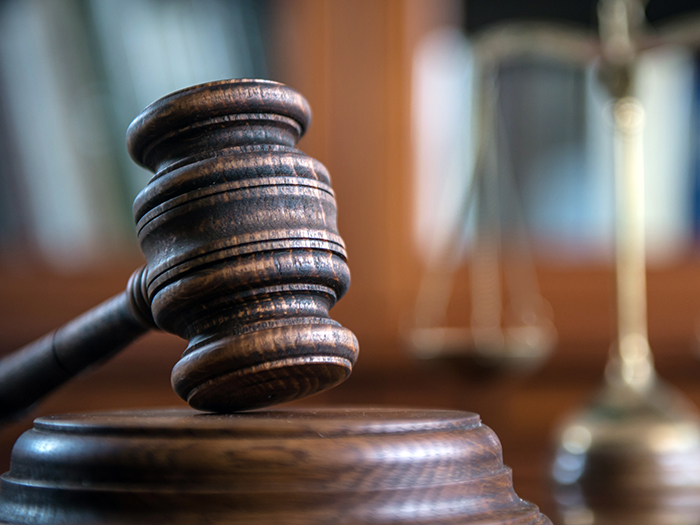 Elizabeth Holmes/Theranos Fraud Trial Enters 7th Week
The case: Elizabeth Holmes, founder and former CEO of blood test startup Theranos, has been on trial for seven weeks so far. She is charged with 12 counts of fraud and conspiracy to commit fraud. In 2018, the Department of Justice indicted Holmes and her business partner Ramesh Balwani.
At one time, Theranos was valued at $9 billion for its promise to provide rapid test results from just a pinprick of blood. If successful, Theranos would have revolutionized medical laboratory testing as well as at-home testing. A 2014 Wall Street Journal article questioned the testing scheme, and the newspaper's findings ultimately led to an indictment. Jury selection began in August of this year.
Scorecard: The trial is underway and has not reached a resolution.
Takeaway: The prosecution presented as evidence a 55-page report issued by Theranos that featured the logos of top pharmaceuticals. Holmes used the report to raise funds; however, "the pharmaceutical companies had not written, approved or agreed with the conclusions in the report," wrote the New York Times.
Jurors have now heard testimony from executives at Safeway and Walgreens detailing increasing frustration with Theranos' lab results (or lack thereof), as reported by the Times. The trial continues.
Sprouts Grocery Chain Settles EEOC Claims
The case: The Equal Opportunity Employment Commission filed a claim in Colorado's U.S. District Court against Sprouts Farmers Market, alleging that the grocery chain "refused to hire three deaf job applicants or provide sign-language interpreters during job interviews," according to Reuters.
Managers at Sprouts had contacted applicants to interview them for cashier posts at stores in Colorado. One applicant, Raymond Clark, joined the EEOC's filing as a plaintiff.
Scorecard: Sprouts has settled with the EEOC for $280,000 and "also agreed to overhaul its policies on disability accommodations and provide training to managers," reports Reuters.
Takeaway: Sprouts, which operates 340 stores in 23 states, has denied wrongdoing. The EEOC has been targeting businesses that don't support hearing impaired applicants. In April of this year, Walmart faced a complaint that it failed to follow up with a deaf job seeker after he asked for an interpreter to assist with his interview. Like Sprouts, Walmart denied wrongdoing, said Reuters.
YouTube Faces Legal Battle Over Animal Abuse Videos
The case: Animal rights nonprofit Lady Freethinker has filed an animal rights abuse complaint against YouTube in California Superior Court, according to The New York Times.
Alleging breach of contract, "the suit claims that the platform failed to live up to its agreement with users by allowing animal abuse videos to be uploaded and failing to take action when alerted about the content." Lady Freethinker, founded by Nina Jackel, said the content violated YouTube's community guidelines. Some videos have been up for years, accumulating hundreds of thousands of views.
Scorecard: The case has recently been filed and has not reached a resolution.
Takeaway: YouTube has been accused repeatedly of failing to police videos that violate its policies.
"Because 500 hours of videos are uploaded to YouTube per minute, on average, finding and removing content that crosses a line is difficult," reports the Times. Jackel counters that a company the size of YouTube has the resources to find and remove offensive content. She also noted that YouTube profits from ads that accompany animal abuse videos.
Zuckerberg's Exposure in Consumer Protection Suit
The case: Mark Zuckerberg, Facebook CEO and founder, is now in the crosshairs of a consumer protection lawsuit filed by the attorney general for the District of Columbia.
Originally brought in 2018, the complaint alleges "that Facebook misled consumers about privacy on the platform by allowing Cambridge Analytica, a political consulting firm, to obtain sensitive data from more than 87 million users, including more than half the district's residents," reports The New York Times.
Scorecard: The case was recently amended but has not yet reached a resolution.
Takeaway: Until now, Zuckerberg, who owns more than 50 percent of voting shares, had been personally immune to the mounting caseload against the social media giant. Adding his name to this complaint exposes him "personally to potential financial and other penalties," writes the Times.
In reviewing internal documents and interviews, AG Karl Racine said that "Zuckerberg played a much more active role in key decisions than prosecutors had known."
Facebook had been unsuccessful in its bid to dismiss the suit; now that Zuckerberg has been added, it "can file a motion to dismiss the attorney general's amendment to include Mr. Zuckerberg as a defendant." Stay tuned. &
Jared Shelly is a journalist based in Philadelphia. He can be reached at
[email protected]