Legal Roundup: Credit Suisse's $495 Million Settlement, Cigna Faces Overcharging Suit and More
Credit Suisse has agreed to pay out a settlement of nearly half a billion dollars for its role in the 2008 financial crisis.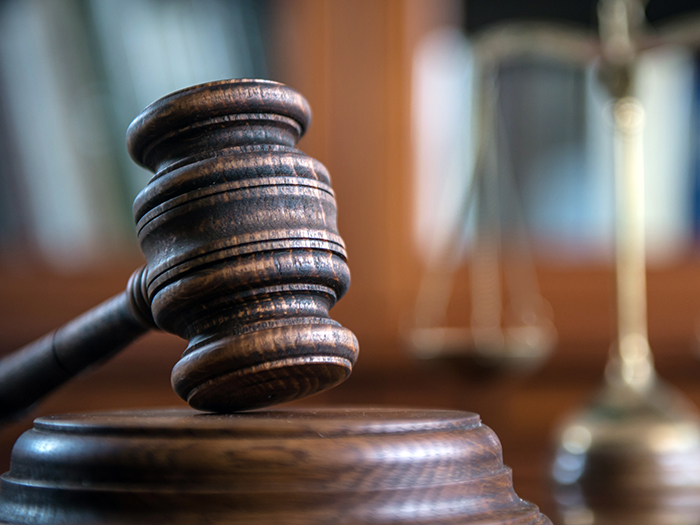 Credit Suisse Agrees to $495 Million Settlement for 2008 Mortgage Crisis
The Case: In 2013, New Jersey's attorney general sued Credit Suisse, claiming that the bank violated state security laws when it offered and sold "toxic residential mortgage-backed securities" that ultimately led to the 2008 financial crisis.
The investment vehicle was sold to institutions nationwide from the bank's office in Princeton, N.J. The state's lawsuit alleged "more than $3 billion in damages citing the involvement of Credit Suisse," according to the Associated Press.
Research and resulting court proceedings lasted over a decade.
Scorecard: Credit Suisse has agreed to pay out $495 million to settle the case.
Takeaway: According to the NJ AG, "the deal will be one of New Jersey's largest civil monetary recoveries in the state's history, and will include, among other things, approximately $300 million in restitution for investors nationwide."
Credit Suisse has run into trouble multiple times in recent years, including "bad bets on hedge funds and a spying scandal involving UBS," reported the AP.
American Settles Baggage Fee Class Action for $7.5 Million
The Case: Katherine and William Kleary traveled from Los Angeles to Dallas on American Airlines.
Upon booking, they were told that their first bag could be checked for free.
However, when they went to the airport, they were charged bag fees.
They filed a class action against American Airlines in California District Court claiming that the airline charged them despite its offer of free checked bags. They claimed that American was in breach of contract.
Scorecard: American has settled the class action for $7.5 million, according to Forbes.
Takeaway: "The sum is a drop in the bucket compared to the $1.2 billion that the carrier took in last year for such fees, which was significantly more than any other U.S. airline, according to data from the Bureau of Transportation Statistics," reported Forbes.
Passengers who were wrongly charged "between February 24, 2017, and April 9, 2020, are eligible for $25 to $200 refunds for each inappropriate charge."
Cigna Accused of Overcharging Medicare Advantage Program
The Case: The Department of Justice has filed suit against Cigna Corporation, "accusing the health insurer of overcharging the government's Medicare Advantage program by making it appear patients were more ill than they actually were," according to Reuters.
Prosecutors allege that, between 2012 and 2019, Cigna received tens of millions of Medicare fund dollars through this practice.
Scorecard: The case has recently been filed and has not reached a resolution.
Takeaway: Medicare Advantage is designed for patients who opt out of the government's traditional Medicare program.
Instead, they receive benefits through a private insurer.
"Enrollment in Medicare Advantage has doubled since 2013 to about 28.7 million, or about 49% of all eligible Medicare beneficiaries, government watchdog MedPac said in July," according to Reuters. Prosecutors are seeking unspecified damages.
eanwhile, Cigna has announced plans to expand its Medicare Advantage program next year.
IBM Patent Infringement Appeal Against Zillow Ruled Invalid
The Case: IBM sued real estate tech company Zillow in California District Court for infringing on map software patents, according to Reuters.
The claim sought "to stop Defendants from continuing to use IBM's intellectual property without authorization," according to the filing.
Zillow argued that the patents concerned abstract ideas, and the district court invalidated two of the patent claims. IBM then escalated the case to the U.S. Court of Appeals.
Scorecard: The U.S. Appeals Court agreed with the lower court, upholding that two of the four  total patent infringement claims are invalid.
Takeaway: While two patent claims were invalidated, two other IBM patent infringement claims have not yet been resolved.
A trial for the remaining patents is scheduled for next year. &
Jared Shelly is a journalist based in Philadelphia. He can be reached at
[email protected]
.