Legal Roundup: COVID Testing Company Sued, San Diego Sidewalk Settlements and More
The latest court filings and lawsuits with a broader impact on the insurance and risk landscape.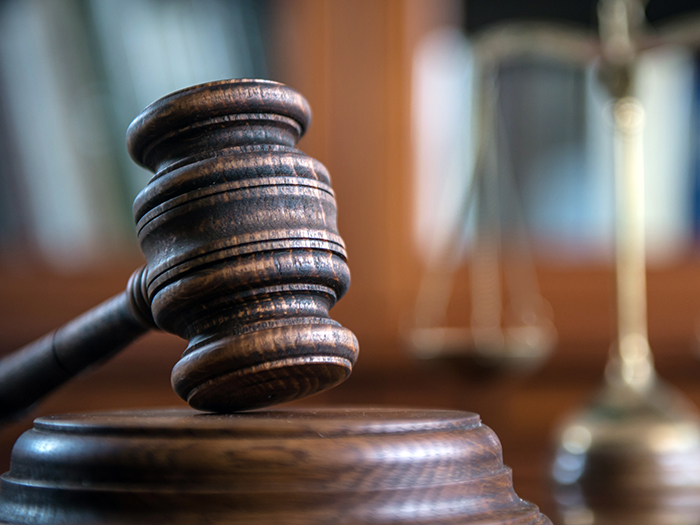 Los Angeles Angels Hit with Negligence Over Injured 6-Year-Old
The Case: In a suit filed in Orange County California Superior Court, the mother of an injured 6-year-old says the Los Angeles Angels' negligence led to her child's fractured skull when a baseball hit him.
The incident occurred during an autograph signing meet & greet about 90 minutes before game time.
According to the Associated Press, "pitcher Keynan Middleton, who was warming up on the field, threw a ball toward another Angels player who missed the catch."
The child was rushed to the hospital in critical condition and has since recovered, but brain scans show abnormal activity.
"The lawsuit seeks unspecified damages and coverage of medical costs and loss of future earnings," according to the AP.
Scorecard: The case was recently filed and has not reached a resolution.
Takeaway: "The lawsuit by the boy's mother Beatrice Galaz said the team should have more netting along the side of the field and players shouldn't throw balls during warmups in areas where spectators could be struck," the AP reported.
In recent years, the MLB has expanded netting requirements in ballparks but those are meant as protection for batted balls during gameplay and warmups. In 2019, some teams extended netting after a 79-year-old woman died after being hit by a foul ball at Dodger Stadium.
While Angel Stadium had installed netting beyond the dugout, it would not have protected the child in the current suit because the incident occurred during a special event outside of game play.
Netting is an issue across professional sports. The NHL created a protective netting policy back in 2002 following the death of a 13-year-old who was hit by a flying puck.
COVID Tester Accused of Stealing Millions
The Case: Oregon is suing Illinois-based Center for Covid Control, a testing company that allegedly stole "millions of dollars in federal funds and insurance money," and provided questionable test results, according to the Associated Press.
CCC, run by married couple Aleya Siyaj and Akbar Ali Syed, "had no prior experience in the medical field or medical testing and had run an axe throwing lounge and a photography studio," according to the AP.
Oregon Attorney General Ellen Rosenblum filed the suit accusing CCC of "deceptively marketing testing services and for violating Oregon's Unlawful Trade Practices Act."
As noted in the complaint, "CCC started as a single test site located in Siyaj's former axe throwing lounge," and within a year's time "opened approximately 300 test sites across the United States, including 5 sites in Oregon" without scaling up its facilities.
Scorecard: The case was recently filed and has not reached a resolution.
Takeaway: "Washington state Attorney General Bob Ferguson sued the CCC in January, accusing it of improperly handling tests and providing fake results," per AP, which notes that CCC is also being investigated by the FBI and Illinois public health authorities.
The CCC's phone number has been disconnected. The website reads "Closed Indefinitely."
San Diego Settles Sidewalk Suits for $400K
The Case: Two lawsuits allege that the city of San Diego was "responsible for significant injuries caused by poorly maintained roads and sidewalks," according to the Associated Press.
Tourist Diana Greenwood tripped and fell in La Jolla. Marguerite Coats fell in Clairemont. The case was set to go before a Superior Court judge. 
Scorecard: San Diego has settled the suits. The city council unanimously approved a payout of $250,000 to Greenwood and $150,000 to Coats.
Takeaway: A recent audit found that "San Diego could significantly reduce the nearly $25 million a year it spends on lawsuit payouts if it invests in better employee training and deeper analyses of risks," the The San Diego Union Tribune reported.
Auditors also noted that the city should invest in sidewalk repairs and improved intersections. Between 2010 and 2018, San Diego handled about 20,000 claims and lawsuits.
Overturned: $137 Million Verdict Against Roche Diagnostics 
The Case: In 2010, Meso Scale Diagnostics sued Roche Diagnostics, alleging a breach of license for patents relating to lab testing machines, according to court documents.
The judge determined that Meso was not a party to an earlier license agreement.
In 2017, Roche sued Meso, arguing that an earlier agreement did not convey rights asserted. Meso countersued for patent infringement and won over $137 million in damages. Roche challenged the decision, which the district court denied.
The case then moved up to the U.S. Federal Appeals Court in Delaware.
Scorecard: The Appeals Court has overturned the $137 million verdict and has ordered a new damages trial, according to Reuters.
Takeaway: In a split panel decision, the court found that "Roche's cobas diagnostic machines did not violate Meso Scale Diagnostics LLC's rights in parts of three lab-testing patents Roche had been found to infringe," per reporting by Reuters. The case goes back to court. &
Jared Shelly is a journalist based in Philadelphia. He can be reached at
[email protected]