Legal Roundup: Colleges Accused of Price-Fixing, H&R Block's Trademark Infringement Suit and More
Sixteen private universities and colleges are being sued amid a financial aid price-fixing scheme.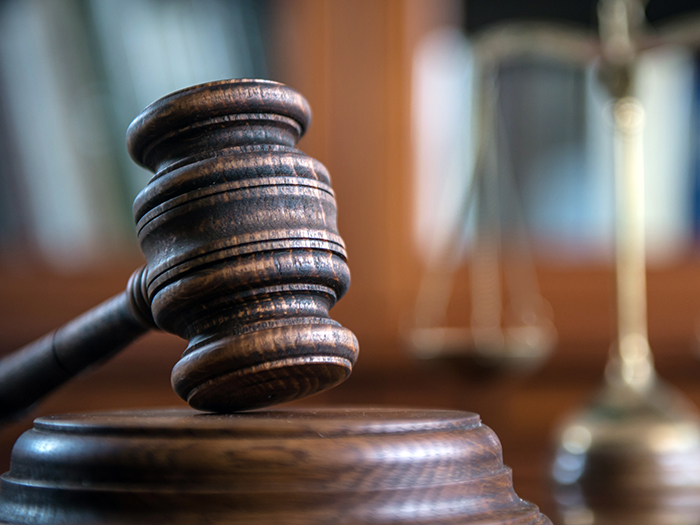 91,500 Pennies on Driveway: Dept. of Labor Intervenes with Suit
The Case: While the act of dumping 91,500 oily pennies on a former employee's driveway was not considered strictly illegal as a form of final payment, it did get the attention of the U.S. Department of Labor.
The DOL has filed a complaint against ​​A OK Walker Autoworks and owner Miles Walker in Peachtree City, Ga., accusing Walker of violating federal labor laws.
Investigators determined that the shop "violated the retaliation, overtime and recordkeeping prohibitions of the Fair Labor Standards Act," according to the official press release.
The agency is suing for "$36,971 in back wages and liquidated damages." The penny dumping occurred when the employee reported his former boss to the DOL after failing to receive a final paycheck.
Scorecard: The case was recently filed and has not reached a resolution.
Takeaway: The massive pile of pennies took around seven hours to remove, according to The New York Times, which reported, "The lawsuit represents the latest turn in an employment dispute that gained nationwide attention last year after the former employee's girlfriend posted a video of the oily pennies on Instagram."
The employee's final pay was $915.
Elite Colleges Accused of Financial Aid Price-Fixing
The Case: An antitrust lawsuit filed in the U.S. District Court in Chicago has accused 16 top private universities and colleges of a price fixing scheme.
Yale, Penn, Cornell and the University of Chicago were all accused "of conspiring to reduce the financial aid they award to admitted students through a price-fixing cartel," according to The New York Times.
All 16 schools are part of the 568 President's Group, an organization that uses consensus to decide how much a student can afford to pay.
The case "takes aim at a decades-old antitrust exemption" and "claims that the colleges have overcharged an estimated 170,000 students who were eligible for financial aid," reports the Times.
Scorecard: The case was recently filed and has not reached a resolution.
Takeaway: According to a representative of the American Council on Education quoted in the Times, the complaint is "similar to antitrust litigation the Justice Department filed against Ivy League schools and M.I.T. in the 1990s."
That suit was ultimately appealed and settled. The new suit is "merely the latest legal action that raises questions about the admissions practices at elite universities and colleges," according to the Times.
Apple & Google Accused of Selling Plagiarized Version of Game
The Case: Video game maker Krafton has filed suit against Google and Apple in Los Angeles federal court for selling a plagiarized version of its game PlayerUnknown Battlegrounds in its app stores.
The alleged rip-off game, called Free Fire and created by Garena Online, copies "several copyrighted aspects of PUBG: Battlegrounds, including its game structure and in-game items, equipment, and locations," according to Reuters.
Scorecard: The case was recently filed and has not reached a resolution.
Takeaway: "Battlegrounds," released in 2017, has sold more than 75 million copies, according to the complaint, and falls into the "battle royale" category along with other popular games including Fortnite and Call of Duty: Warzone. Krafton says that Free Fire was offered in app stores beginning in 2017.
"Apple and Google have distributed hundreds of millions of copies of the Free Fire games," according to the complaint and reported by Reuters. Krafton seeks to block further sales and seeks damages "that include the companies' profits from Free Fire sales."
H&R Block Sues Company Formerly Known as Square for Trademark Infringement
The Case: H&R Block filed a trademark infringement suit against Block, the company that used to be known as Square.
The tax prep business, which filed its complaint in the U.S. District Court in Missouri, said that the new name and logo are too similar to its own and therefore confusing to customers. Block fired back with a motion to dismiss, saying that unlike H&R Block, "it does not use its Block brand to sell any customer-facing products or services at all."
Scorecard: The case was recently filed and has not reached a resolution.
Takeaway: Square, now Block, is helmed by Twitter founder Jack Dorsey, and does in fact offer a tax preparation service known as Cash App Taxes. The suit claims that no reasonable consumer would confuse the two.
"Block said its name is merely a 'house of brands' that includes Square, Cash App, and music-streaming service Tidal, and it doesn't use the name on a competing product," according to Reuters. &
Jared Shelly is a journalist based in Philadelphia. He can be reached at
[email protected]
.