Legal Roundup: Astros Cheating Scandal, Judge Refuses to Apply COVID Exclusion and More
The latest court filings and cases that will have an impact on the risk management and insurance industry.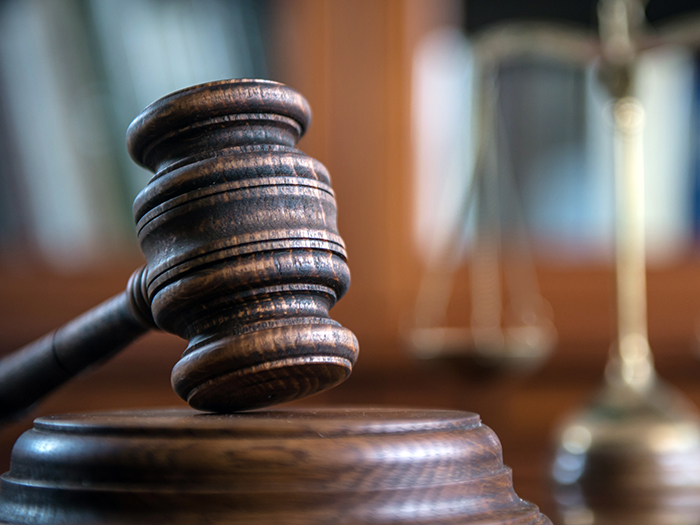 Astros General Manager Fired in Cheating Scandal Sues Team For $22 Million
The Case: In October 2017, Jeff Luhnow was riding high. The Houston Astros club he built as general manager had just won the World Series and appeared poised to be contenders for years to come.
Then came a cheating scandal in which an Astros employee stole opposing teams' signs and relayed them to players in the dugout. It cost Luhnow and manager A.J. Hinch their jobs.
Now, Luhnow has sued the Astros for breach of contract to collect the $22 million in salary he believes he is owed.
Court documents quoted by the Associated Press claim that the Astros ownership and Major League Baseball "scape-goated Luhnow for a sign-stealing scandal that he had no knowledge of and played no part in." It went on to say "the sign-stealing activities were not directed by the Astros' front office.
Rather, they were devised and executed — as noted by the commissioner's own findings — by baseball operations employees in collaboration with coaches and players."
Punishments for the cheating scandal appear out of balance to many observers — and likely to Luhnow too. No players were suspended. Hinch was named manager of the Detroit Tigers on October 30.
The MLB and Astros declined to comment.
Scoreboard: The case has just recently been filed and has not come to a resolution.
Arguments will likely center around whether Luhnow's involvement or failure to intervene in the cheating scandal violated the terms of his contract, which allows termination "only for material violation of club policies, dishonesty or fraud, criminal acts involving moral turpitude or failure or refusal to follow material lawful instructions relating to team duties."
Takeaway: The court will have to decide whether Luhnow knew or should have known about the scandal, and whether a lack of awareness or intervention qualifies as a violation of club policies. In the end, the outcome will hinge on the court's interpretation of contract language.
Judge Refuses to Apply Virus Exclusion in Rare COVID Lawsuit
The Case: A medical office in Florida sued Sentinel Insurance over a denial of a business interruption claim related to COVID-19 pandemic shutdowns.
The insurer filed a motion to dismiss the case, saying viruses are excluded due to its "Limited Fungi, Bacteria or Virus Coverage." The insured, Urogynecology Specialist of Florida, argued "that an ambiguity in the insurance policy required the court to construe its terms in favor of coverage," according to Law.com.
Scorecard: A judge in the Middle District of Florida denied Sentinel's motion. Law.com reports: "As the court found, 'it is not clear that the plain language of the policy unambiguously and necessarily excludes the plaintiff's losses.' "
Takeaway: It's one of the rare occasions in which a business scored a legal victory against an insurer regarding COVID-19 business interruption coverage. Sentinel plans to appeal. In almost every other case, the insurer has prevailed.
Regarding the Florida case, Law.com reported that it "highlights the insurance industry's greatest weakness in attempting to apply 'virus' exclusions: the overwhelming majority of exclusions cited by carriers to avoid coverage for COVID-19 losses have nothing to do with a pandemic.
Rather, they were demonstrably drafted years ago to address risks entirely unrelated to the transmission of a virus. Sentinel exemplifies insurers' broader misguided efforts to equate COVID-19 to a fungus or rot caused by the elements over time." Time will tell if other insureds make similar arguments.
Iowa Football Players Allege Discrimination
The Case: A group of 13 former University of Iowa football players allege they were discriminated against while on the team.
The Associated Press reports: "The plaintiffs, including former star running back Akrum Wadley and career receptions leader Kevonte Martin-Manley, suffered 'serious and pervasive discriminatory treatment and harassment,' according to a press release from attorney Damario Solomon-Simmons. They allege they were demeaned with racial slurs, forced to abandon Black hairstyles, fashion and culture to fit the 'Iowa Way' promoted by head coach Kirk Ferentz, and retaliated against for speaking out, the press release said."
Scorecard: The case has just recently been filed and has not come to a resolution.
Takeaway: The school has agreed to make changes but rejected calls to fire athletic director Gary Barta or longtime head coach Kirk Ferentz, according to the Associated Press. It did agree to a $1.1 million resignation settlement with assistant coach Chris Doyle after allegations of players accused him on social media of discrimination and bullying.
The University said in a statement that "the stories shared by former athletes has 'resulted in a strong commitment to improve' " and that it's working hard 'to become a more inclusive campus for all students,' " according to the Associated Press. &
Jared Shelly is a journalist based in Philadelphia. He can be reached at
[email protected]