Legal Roundup: Andy Warhol Copyright Infringement Case to Be Heard by SCOTUS and More
The Supreme Court has agreed to hear a copyright infringement case involving Andy Warhol and a photo of Prince.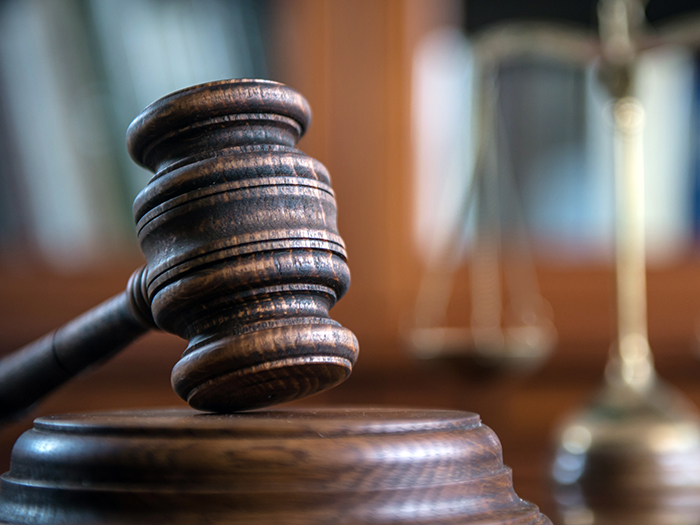 TikTok's Content Moderators File Suit Over Working Conditions
The Case: Two people who were previously employed as content moderators for TikTok, Ashley Velez and Reece Young, are suing the social media platform and its parent company ByteDance, alleging that the work involved viewing "'unfiltered, disgusting and offensive content,' including 'child sexual abuse, rape, torture, bestiality, beheadings, suicide, and murder,'" as per a filing in a California district court, reported CNN.
The charge is negligence because TikTok "failed to provide adequate care to protect moderators from harm and support them after reviewing such content," according to CNN.
Scorecard: The case has just been filed and has not reached a resolution.
Takeaway: This is the second court filing arising from the treatment of TikTok's content moderators. Another contractor, Candie Frazier, who brought a claim last December, said she "developed anxiety, depression and posttraumatic stress disorder as a result of her work reviewing disturbing and violent content on TikTok," according to CNN.
Frazier dropped her suit in February. She was represented by the same law firm as Velez and Young. This latest suit seeks class-action status.
GameStop Faces $30 Million Claim From Unpaid Consultant
The Case: In a complaint filed in the U.S. District Court for the District of Delaware, The Boston Consulting Group wants to recover $30 million in unpaid fees from GameStop. BCG "seeks financial damages for breach of contract and breach of the covenant of good faith and fair dealing," according to Ars Technica.
BCG, considered one of the world's largest corporate advisors, said "it began working with GameStop in 2019 to help 'enable a corporate transformation' that would improve its flagging fortunes," according to the Financial Times. GameStop neither implemented BCG's plan nor paid the bill.
Scorecard: The case has just been filed and has not reached a resolution.
Takeaway: GameStop made headlines in 2021 when it became a meme stock. According to the FT, "GameStop last year became a darling of retail traders who organized on social media platforms to drive up its share price, inflicting billions of dollars of losses on hedge funds that held short positions in the company. At one point GameStop's shares had risen almost 2,000 percent."
Because of that dramatic increase in valuation, GameStop was able to raise over $1 billion in capital, reported FT, rendering the company quite able to make good on the remittance to BCG.
SCOTUS: Was Andy Warhol Guilty of Copyright Infringement for Painting of Prince?
The Case: In 2017, the Warhol Foundation preemptively sued photographer Lynn Goldsmith after she claimed that a picture she'd taken was altered by Andy Warhol without permission.
According to ArtNews, "In 1984, Warhol used a 1981 photograph that Goldsmith had taken of the pop star Prince as the basis for a series of paintings. Goldsmith's picture of Prince was shot on assignment for Newsweek. On commission for Vanity Fair, Warhol used the photograph as a reference, allegedly without Goldsmith's knowledge of the project."
ArtNews reported that "the Southern District Court of New York ruled in the foundation's favor in 2019." Goldsmith appealed and won at the level of the 2nd Circuit Court of Appeals in New York.
The Warhol Foundation then sought a hearing in front of the U.S. Supreme Court.
Scorecard: SCOTUS has agreed to hear the case.
Takeaway: This is considered a landmark case, as it "will test the scope of the fair use defense to copyright infringement and how to assess if a new work based on an older one meaningfully transformed it," according to The New York Times.
The Supreme Court rarely hears cases concerning contemporary art. At issue is whether Warhol sufficiently transformed Goldsmith's photo.
"The Supreme Court has said that a work is transformative if it 'adds something new, with a further purpose or different character, altering the first with new expression, meaning or message,'" according to the Times.
ArtNews writes that fair use is "a notoriously thorny subject when it comes to art that involves the appropriation of ready-made material. Jeff Koons, Richard Prince, and others have faced lawsuits of the sort in the past decade that have been carefully watched by many members of the art world." &
Jared Shelly is a journalist based in Philadelphia. He can be reached at
[email protected]