Legal Roundup: Amazon's COVID Price Gouging, Google in the Hot Seat and More
The latest court filings and cases that will have an impact on the risk management and insurance industry.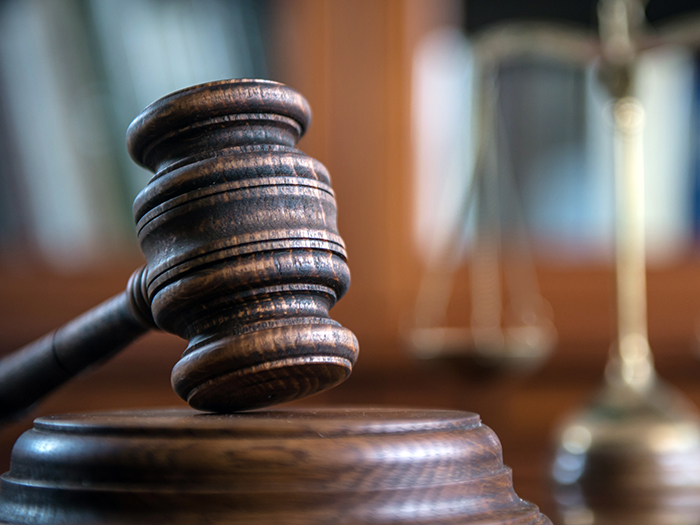 Amazon Sued for Alleged Pandemic Price Gouging
The Case: In a class action complaint filed in April 2020, a group of consumers argued that Amazon price increases during the COVID-19 pandemic amounted to illegal gouging.
Business Insider reports: "The lawsuit says American consumers turned to Amazon and other online retailers at the height of the coronavirus pandemic in the spring of 2020, when stay-at-home orders and the threat of the disease made it difficult to purchase much-needed food and supplies."
It goes on to report that Amazon allegedly hiked up prices during that time. "The cost of face masks, for example, jumped 500% … from $20 to $120."
Disinfectant increased 100%; black beans were up by 672%. The plaintiff's law firm, Hagens Berman, now has a form on its website asking consumers to tell their price-gouging stories.
Scorecard: The case has recently been filed and has not reached a resolution.
Takeaway: The class action lawsuit has now expanded to potentially include all Amazon shoppers across the U.S. who purchased certain products.
While there is currently no federal law governing price gouging during emergencies, a number of states have moved to regulate the practice.
Three Dozen States Allege Antitrust Violations on Google Play Store
The Case: In a complaint filed in San Francisco federal court, 36 states and the District of Columbia accused Google and parent company Alphabet of using "anticompetitive tactics to thwart competition and ensure that developers have no choice but to go through the Google Play store to reach users," reported Bloomberg.
According to the filing, Google collects an "extravagant commission" of up to 30% on mobile app purchases.
The complaint says Google promised "Android would be the basis for an 'open' ecosystem in which industry participants could freely compete … Google has not kept its word. Instead, Google has taken steps to close the ecosystem from competition and insert itself as the middleman between app developers and consumers."
New York is leading the case with Utah, North Carolina and Tennessee.
Scorecard: The case has recently been filed and has not reached a resolution.
Takeaway: This case joins the procession of lawsuits against big tech.
"Since last year, prosecutors in the Justice Department or state attorneys general have now filed four lawsuits against Google aimed at parts of its business empire alleged to be anticompetitive," reported NPR.
"The states are taking on Google even after a federal judge in Washington last week threw out their antitrust lawsuit against Facebook Inc.," reported Bloomberg.
"That case accused Facebook of illegally crushing competition by buying Instagram and WhatsApp because it saw them as threats to its business."
Huawei Accuses Verizon of Patent Infringement
The Case: In two U.S. courts in the Eastern District of Texas, Chinese telecom Huawei Technologies filed patent infringement claims against Verizon Communications in February 2020.
The Chinese equipment maker alleges that Verizon "used a dozen Huawei patents without authorization in areas such as computer networking, download security, and video communications."
Huawei seeks compensation and royalty payments, as reported in Reuters.
Scorecard: Jury selection began this week in the first suit, which concerns "patents related to optical transport networks, while the other Texas lawsuit, related to wireless patents, is set for trial in October," according to Reuters.
Takeaway: Reuters notes, "Huawei has been a flashpoint in the U.S.-China relationship for several years. The United States placed the company on an economic blacklist in 2019 over what it said were national security concerns."
While the current cases do not specify the amount of compensation, back in 2019, Reuters reported that "Huawei told Verizon it should pay licensing fees for use of more than 230 Huawei patents and was seeking more than $1 billion."
Google Spying Case Can Proceed
The Case: Three separately filed consumer class action lawsuits allege that Google and parent company Alphabet Inc "unlawfully intercepted, recorded, disclosed, and used the private conversations of thousands of users of the Google Assistant software," according to an opinion issued by Judge Beth Labson Freeman in the U.S. District Court of the Northern District of California.
Plaintiffs claim that Google was doing more than just carrying out user commands by keeping audio recordings generated by its devices to create targeted ads and improve voice recognition. The defendants moved to dismiss all three cases.
Scorecard: The federal judge consolidated the trio of cases, and according to Reuters.
Google does have to face much of the "lawsuit accusing the company of illegally recording and disseminating private conversations of people who accidentally trigger its voice-activated Voice Assistant on their smartphones."
Takeaway: Judge Freeman "let plaintiffs in the proposed class action pursue claims that Google and its parent Alphabet Inc violated California privacy laws, some claims that they violated federal privacy laws, and some breach of contract claims. The San Jose, California-based judge also dismissed the plaintiffs' California consumer protection claims, but said they could be refiled," Reuters reported. &
Jared Shelly is a journalist based in Philadelphia. He can be reached at
[email protected]
.