Legal Roundup: Amazon Worker Discrimination Case Dismissed, Rocket Mortgage Chair Accused of Insider Trading and More
A 2020 suit filed by an Amazon employee claiming worker discrimination has recently been dismissed.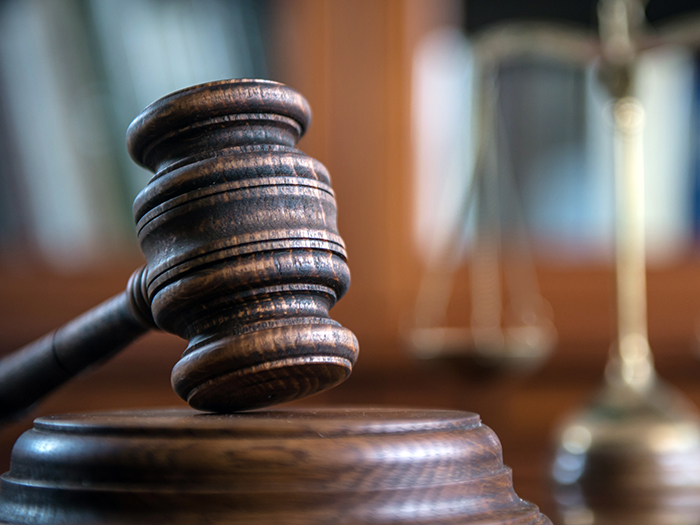 Teva, Texas AG Settle for $225 Million in Opioid Case
The case: Since 2018, multiple municipalities in Texas have filed lawsuits against Teva Pharmaceuticals for its part in the state's opioid crisis. Attorney General Ken Paxton said that "the drugmaker fueled an opioid epidemic in Texas by improperly marketing addictive pain medications," according to Reuters.
Scorecard: Teva has agreed to settle with the state of Texas for a total of $225 million, which breaks down as a $150 million payout over the next 15 years, as well as supplying $75 million worth of generic Narcan, the drug used to help people live through potential overdoses.
Takeaway: More than 3,500 lawsuits across the nation "seek to hold [Teva] and other drug companies responsible for an opioid abuse epidemic that led to hundreds of thousands of overdose deaths over the last two decades," according to Reuters.
"The settlement came after a jury in a similar case by the state of New York and two counties in December found Teva liable over claims that it engaged in misleading marketing practices that fueled opioid addiction in the state."
Teva ultimately expects to pay out as much as $3.6 billion in cash and medicine to settle the many lawsuits it faces, Reuters reported.
Case Dismissed: Amazon Worker Discrimination 
The case: Christian Smalls, a former employee of Amazon, filed a discrimination suit in 2020 accusing the retailer of "putting Black and Hispanic workers at heightened risk of contracting COVID-19" during the pandemic, according to Reuters.
The proposed class action was filed in federal court in Brooklyn. "Amazon fired Smalls on March 30, saying he joined a protest at the Staten Island facility despite being on paid quarantine, after having had close contact with someone diagnosed with COVID-19," Reuters wrote. 
Scorecard: U.S. District Judge Rachel Kovner has dismissed the case.
Takeaway: Kovner sided with the retailer, rejecting "Smalls' claim that Amazon had fired him because he is Black and had opposed discriminatory COVID-19 policies," per Reuters's report. Meanwhile, New York State AG Letitia James has taken up Smalls' case, and has requested "a court order requiring his reinstatement," according to Reuters.
For his part, Smalls has organized a campaign to create the Amazon Labor Union, demanding "safer conditions, higher wages and job security." The group's GoFundMe page has raised over $90,000 of its $100,000 goal.
Chair of Rocket Accused of Insider Trading
The case: Christopher Vargoshe, an investor in the parent company to Rocket Mortgage, filed an accusation of insider trading in Delaware Chancery Court, naming chairman Daniel Gilbert in the suit. Vargoshe claims that Gilbert, along with Rock Holdings Inc., "sold $500 million in company stock before a poor financial metric was publicly disclosed," according to Reuters.
"The lawsuit said Gilbert sold shares in March 2021 before Rocket publicly disclosed two months later that its gain on sale margins was declining."
Scorecard: The case was recently filed and has not reached a resolution.
Takeaway: Gilbert is asking for compensation for damages that resulted in the stock sale, as well as repayment of potential profits from the alleged insider trading.
Meanwhile, Rocket is also facing a challenge in Michigan court on a securities class action "that accuses them of concealing rising competition and other factors that caused the key financial metric to contract," reported Reuters.
"Matrix Resurrections" Co-Producer Sues Over Simultaneous Streaming and Theater Release
The case: Village Roadshow Entertainment, the co-producer of "The Matrix Resurrections," has filed a breach of contract suit against Warner Bros. because the studio released the film simultaneously on HBO Max and in theaters, according to the Wall Street Journal.
The studio's decision to move the release date from 2022 to 2021 was also under attack in the suit, characterized as a ploy to gain subscribers to the premium streaming service. The complaint was filed in Los Angeles Superior Court.
Scorecard: The case was recently filed and has not reached a resolution.
Takeaway: According to the filing, "the Matrix trilogy is one of the most successful and iconic film franchises of all time, with the original three films earning over $2 billion roughly two decades ago." However, box office numbers for "Resurrections" earned a fraction of previous Matrix titles, garnering $148 million.
"The suit by Village Roadshow Entertainment Group is a fresh volley in a growing industry fight as big media companies favor streaming over traditional distribution," the WSJ reported.
Last year, Scarlett Johanssen sued Disney for releasing "Black Widow" on Disney+ and in theaters simultaneously. That case was settled for an undisclosed amount, according to the WSJ. &
Jared Shelly is a journalist based in Philadelphia. He can be reached at
[email protected]