Legal Roundup: AI Privacy Suit Settled by Vimeo, Starbucks Is in Hot Water for Racial Bias and More
The latest legal filings and cases likely to have an impact on the insurance industry today.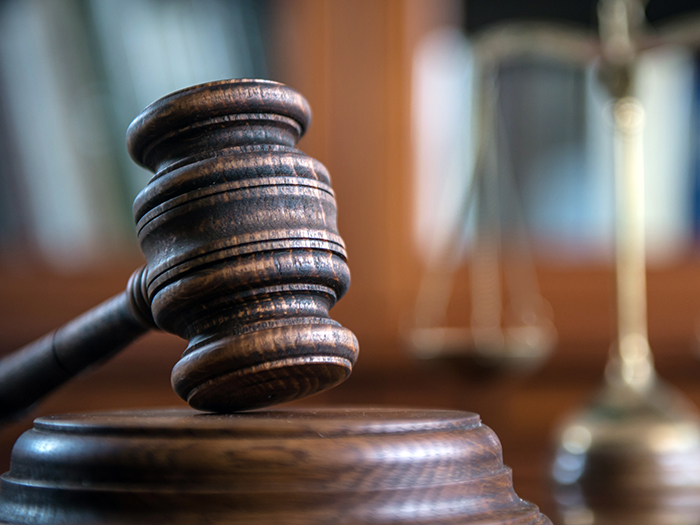 Vimeo Settles AI-Linked Biometric Privacy Suit for $2.25M
The Case: Vimeo bought the video editing and creation platform Magisto in 2019. Six months later, user Bradley Acaley sued Vimeo in a class action in Illinois district court, alleging that Magisto violated the Illinois Biometric Information Privacy Act because "the biometric data of users was taken without consent when they uploaded photographs and videos," according to SCMedia.
Plaintiffs allege that the Magisto app used AI engines to analyze the videos users uploaded, which included detecting faces and creating highly detailed geometric facial maps or "face templates."
Scorecard: Vimeo has settled the case for $2.25 million. Vimeo denies wrongdoing.
Takeaway: The case underscores the importance of informed consent when it comes to collecting and using biometric data. Technology companies, in particular, should ensure they have robust policies and practices in place that are fully compliant with legislation like BIPA.
"Misogynistic" Workplace Music Can Breach Sex Discrimination Laws
The Case: In 2020, Stephanie Sharp and seven other warehouse employees at Nevada-based S&S Activewear filed suit, alleging that they were forced to listen to music containing "sexually graphic" and "violently misogynistic" lyrics, according to Billboard.
S&S argued that "the music didn't constitute illegal bias under Title VII of the Civil Rights Act, partly because it had been equally offensive to both men and women." The case was initially dismissed by a Nevada district court judge, but upon appeal, the 9th Circuit Court revived the lawsuit.
Scorecard: The court ruled that playing explicit music breached discrimination laws. It found "that music with sexually derogatory and violent content, played constantly and publicly throughout the workplace, can foster a hostile or abusive environment and thus constitute discrimination because of sex," according to the decision.
Takeaway: The landmark ruling broadens the scope of what constitutes a hostile work environment under the Civil Rights Act, extending it to include music containing explicit or sexist lyrics. It also demonstrates that all forms of potential harassment, even if they are seemingly "equally offensive" to all employees, may be subject to litigation.
PacifiCorp Liable for $73M in Oregon Wildfire Damages
The Case: After wildfires ravaged Oregon on Labor Day 2020, 17 plaintiffs whose properties burned filed suit in Multnomah County Circuit Court against PacifiCorp, claiming that the utility company's decision to leave power lines energized despite warnings of major windstorm and extreme dry conditions directly led to the devastation. Plaintiffs in the class action sought $1.6 billion in damages.
Scorecard: The jury found PacifiCorp liable for $73 million.
Takeaway: It took less than two days of deliberations for the jury to determine the cost of property loss and emotional suffering.
"That amount could rise after jurors assess punitive damages in the case. The jury also found that a broader class of potentially thousands of people can bring claims against PacifiCorp for the fires in a future court proceeding," according to OPB. "Following the verdict, PacifiCorp issued a statement that reiterated much of its defense, saying that the 2020 fires were the result of climate change and a hard-to-predict weather event, not the company's equipment." PacifiCorp may file with the PUC for rate hikes to recover costs.
Starbucks Fined $25.6M in Racial Bias Case
The Case: Less than a month after two black men were wrongfully arrested at a Philadelphia Starbucks store in 2018, the white regional director Shannon Phillips, was fired. She then filed a federal discrimination suit in New Jersey district court.
Attorneys for Phillips argued that she "had nothing to do with the men's arrests. Rather, the lawsuit argued Phillips was terminated less than a month after the viral encounter because she objected to placing the white district manager at the Spruce Street location on administrative leave," according to The Philadelphia Inquirer.
Scorecard: A federal jury has awarded Phillips $25.6 million.
Takeaway: The initial incident sparked national headlines and protests. After a six day trial, jurors said Starbucks violated Phillips' civil rights and ordered the coffee retailer to pay $25 million in punitive damages and $600,000 in compensatory damages, "finding that the coffee giant fired Phillips amid backlash for the episode at the 18th and Spruce Streets location because she was white," according to the Inquirer. &
Jared Shelly is a journalist based in Philadelphia. He can be reached at
[email protected]
.