Johnson & Johnson's Vaccine Supply Chain Pitfall: Where Was the Risk Management?
A manufacturing error out of a plant in Baltimore has made 15 million doses of the Johnson & Johnson COVID-19 vaccine unusable.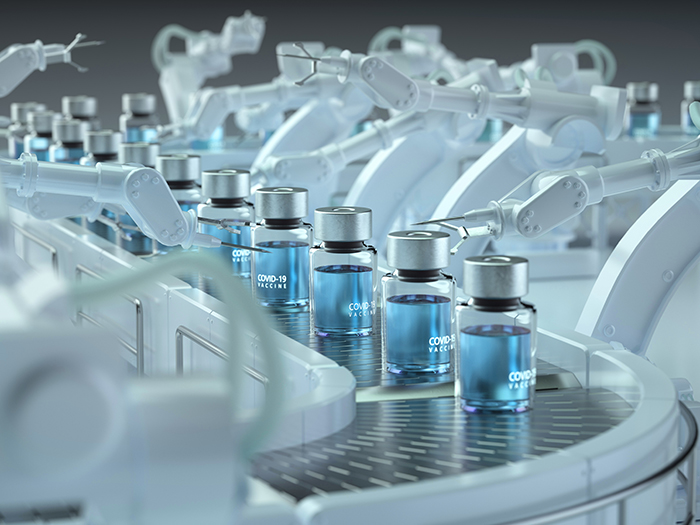 Anyone who has tried to book an appointment knows how tricky it can be to get the coveted COVID-19 vaccine.
People trying to get a dose have to make sure they meet their state's eligibility requirements, then they begin the long process of contacting multiple distribution sites to get an appointment or waiting in lines that stretch around the block.
It's a process that can take days or even weeks. Now, a manufacturing error might mean that those eager for a vaccine might have to wait even longer.
A factory mix-up, in which workers at a manufacturing plant in Baltimore accidentally conflated the ingredients of two different COVID-19 vaccines, has made 15 million doses of Johnson & Johnson's drug unusable, according to a New York Times report. 
The mistake has rattled already stressed vaccine supply chains that are working round the clock to help get people inoculated so that our lives can return to their pre-pandemic states.
A Manufacturing Mishap
Emergent BioSolutions, the plant where the error occurred, manufactures both the single-shot Johnson & Johnson COVID-19 vaccine and the Oxford-AstraZeneca vaccine, which has not yet been approved for use in the United States.
Read More: The COVID Vaccine Distribution Quagmire: What Employers, Public Entities and Others Need to Know
The two vaccines use a harmless version of the virus, known as a vector, that stimulates the immune system, causing it to produce antibodies that fight COVID-19.
While they utilize similar technology, the Oxford-AstraZeneca and Johnson & Johnson vaccines are biologically different and not interchangeable. One or more workers confused the two during the process, resulting in the error that went unnoticed for days until one of Johnson & Johnson's quality control checks uncovered it.
The mistake has been attributed to human error by federal officials, but future shipments of the vaccine within the U.S. will be delayed while the Food and Drug Administration further investigates what occurred.
In the wake of the mistake, public scrutiny of Emergent's past citations has cropped up. The company has been repeatedly cited for poorly trained employees, cracked vials and issues with mold and other contaminants by the FDA, the Associated Press reports. 
Hitting Already Stressed Vaccine Supply Chains
The error comes at a time when vaccine supply chains are already vulnerable. As the U.S. ramps up vaccine production in order to meet the goal of having enough doses to inoculate all adults by May 1, mistakes could jeopardize the Biden administration's ambitious goal.
The mistake won't affect any doses currently being used and shipped in the U.S. as those vaccines were produced in the Netherlands, but it could become a problem in the coming months.
Twenty-four million doses of the Johnson & Johnson vaccine were supposed to come from Emergent within the next month, and those deliveries are now in question until quality control issues are sorted.
Johnson & Johnson has said that this delay will not affect its plan to deliver 100 million doses to the U.S. by the end of June, however. It hopes to deliver 100 million doses by May.
Vaccine competitors Pfizer and Moderna continue to manufacture and ship their drugs apace. Moderna expects to win approval to ship vials with 15 doses instead of 10, and Pfizer's doses are shipping ahead of schedule.
This isn't the first time Johnson & Johnson has faced backlash over product contamination and manufacturing errors. The company faced numerous lawsuits after people contracted cancer due to asbestos in their baby power. &
Courtney DuChene is a freelance journalist based in Philadelphia. She can be reached at
[email protected]
.