Disabled Autos
Hyperconnectivity and driverless cars raise new cyber risks for automakers and their suppliers.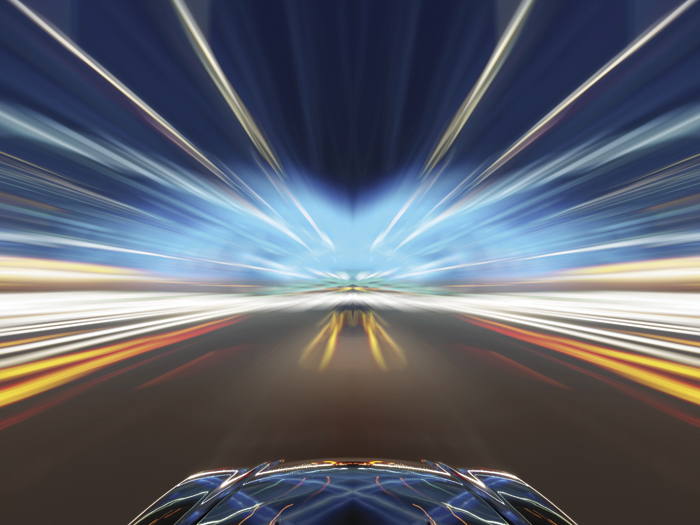 Hacking into cars is not a future concern. It is possible now, and the potential danger will increase as carmakers continue to enhance connectivity features in automobiles.
But even that threat pales against the potential damage cyber attacks could wreak when driverless cars take to the roads for real.
One common perceived threat here and now comes from the ease of access that manufacturers have built in for drivers. If a driver can unlock a car door and start the engine using a cell phone, an unauthorized person can turn off that engine and lock the doors from a cell phone.
Taking a drive into the near future, could someone arrange for all of the cars on a Los Angeles freeway to have their engines turned off at the exact same time?
Even now, the ability to hack into and remotely control a car is a clear and present danger.
 Video: Behind the wheel of a car, you may be able to text, watch a movie or even sleep — if it's a computer-controlled, driverless car. The WSJ's Michael Kofsky heads to the test track to show how it works and safety questions it raises.
A pair of security engineers — doing their research with an $80,000 grant from the Pentagon — were able to hack into the systems of Toyota and Ford cars, and override a driver's braking attempts, according to an account of the scenario in Forbes.
The pair was able to "demonstrate a range of nasty surprises: everything from annoyances like uncontrollably blasting the horn to serious hazards like slamming on the Prius' brakes at high speeds. They sent commands from their laptops that killed power steering, spoofed the GPS and made pathological liars out of speedometers and odometers," according to Forbes.
Expanding such abilities simultaneously to a fleet of cars is a feat yet to be accomplished.
"It could be possible to hack into one or another vehicle, but there is nothing that can stop the whole fleet at the same time," said Mark Brooks, senior research engineer at the Southwest Research Institute (SwRI) in San Antonio. "Current levels of connectivity are not seen as major threats because they are not continuous."
No One at the Wheel
"Even when a driver is using a navigation system, that is just a single download. The industry is much more concerned about continuous streaming back and forth, as with driverless cars," he said.
Driverless cars rely on a number of sensors to operate, and are definitely vulnerable to attack, according to one of the hackers at the Def Con Hacking Conference in August.
"I'm a huge fan of unmanned vehicles," said a hacker who goes by the name of Zoz to Venture Beat, a blog that focuses on technology. "I love robots. I think they're the future. But, like everything else humans ever made, it's going to get hacked."
Google's driverless car's primary system is a "laser range finder mounted on the roof of the car," which generates a 3D map of the area, according to IEEE, a technology professional organization.
"The vehicle also carries other sensors, which include: four radars, mounted on the front and rear bumpers, that allow the car to 'see' far enough to be able to deal with fast traffic on freeways; a camera, positioned near the rear-view mirror, that detects traffic lights; and a GPS, inertial measurement unit, and wheel encoder, that determine the vehicle's location and keep track of its movements."
Zoz told Venture Beat that it would not require sophistication to attack and derail those sensors, and he pointed out that engineers in Iran were able to hack and capture a U.S. drone by "spoofing" the GPS and feeding it incorrect location information.
Death and destruction are always a worry when hackers can subvert an operating system, but apportioning liability is also a major concern, SwRI's Brooks said.
"If there were any problems, whose fault would it be? The carmaker? The navigation OEM? The software company? The driver? These are the discussions everyone is starting to have."
Those initial conversations can be difficult, said Dave Wasson, professional and cyber liability practice leader at brokerage Hays Cos. in Chicago.
"The issues are known. People are aware of the risks. But at the moment there is kind of a paralysis because it is unclear how to quantify these risks, and also because even if we could quantify them, there are very limited options yet in how to deal with them."
A Flawed System
Wasson added that a reordering of the current liability structure is both necessary and inevitable. "Right now, you have a pull market, with small OEMs seeking coverage because the first-tier OEMs and carmakers demand that they be indemnified. But that is not sustainable. A client might demand a $15 million cover from a small supplier, but that cover could cost the supplier $50,000 when he only grosses $100,000 on the contract."
It is a situation where bigger companies are offloading their risk management onto smaller ones, and that, Wasson said, is flawed.
"Even when the suppliers comply, often the package does not work the way either the supplier or the OEM client thinks it will," he said.
"Eventually the large firms will realize that they need to take this as primary," Wasson said. "They have the assets, the skills, the risk managers, and the brokerage relationships to get it done properly.
"Besides, they are the ones who are going to get sued. They can turn to their indemnification contracts, but if the small supplier with few assets goes bankrupt, then what? It's the company with the badge on the car that people are going to go after."
As those issues percolate, commercial vehicle operators have other challenges as well.
"One really big cyber issue for a logistics company or express delivery service would be to have the GPS signals for their vehicles scrambled, or the electronic shipment documents tampered with," said Steve Surber, area vice president for Arthur J. Gallagher in Irvine, Calif.
A cyber attack could be used to divert a shipment, cover theft, tamper with cargo, or even just to delay a shipment that is time sensitive. And the theft could be of the truck or trailer itself, some of which are worth up to $60,000, he said.
On another level, hacking can be used to disrupt the loss control systems of trucking lines, many of which use GPS and electronic reporting to track their fleet performance, Surber said.
Cyber alterations of such reporting could hide potential liability issues such as speeding, sleeping, unauthorized stops, fuel diversion, or many other misdeeds by shippers, loaders, drivers or consignees.
"Companies already rely heavily on computer systems and networks to help with loss control," he said.
Among insurers, coverage is still evolving, he added. "There is some coverage from cyber policies, but mostly we are still seeing claims handled through general liability."
Wasson, at Hays Cos., said that while the cyber risk and liability markets are pull markets at present, with owners seeking to transfer risk, the business is not without push.
"We are energetic about working with our carriers," he said. "There is coverage and there is capacity."
Cyber Security Efforts
In April, an automotive consortium started revving up its efforts to enhance cyber security.
The Automobile Consortium for Embedded Security — a part of SwRI — includes automakers, original equipment manufacturers, other suppliers, and cyber security experts.
The program aims to provide "pre-competitive and non-competitive research in automotive embedded systems security to protect the safety, reliability, brand image, trade secrets and privacy of client members' future products," according to the organization.
"As soon as they start claiming their vehicles are secure, they would paint a target on themselves. It's not like safety or fuel economy. With security, there are bad guys and you don't want to attract their attention."
The consortium, Brooks said, "is looking at emerging research both in new technologies and new protections for embedded security for the automotive world."
"There are lots of theoretical threats," he said, "but we want to be sure we are focusing our efforts on the most relevant ones."
The unique challenge is that automakers want to enhance the protections in their vehicles, but ironically, it is not something they want to advertise.
"As soon as they start claiming their vehicles are secure, they would paint a target on themselves.
"It's not like safety or fuel economy. With security, there are bad guys and you don't want to attract their attention."
He said that automakers also are hesitant to unilaterally invest in cyber security efforts.
"As we started talking to automakers, we found them eager to be part of developing security, but it's tough for them to take the lead or commit a lot of money to something that will not help them sell cars," Brooks said.
"They also don't want to reinvent the wheel," he said. "They are very interested in solving common problems with peer-reviewed research and applications."
Complete coverage on the inevitable cyber threat:

Risk managers are waking up to the reality that the cyber risk landscape has changed.

Cyber: The New CAT. It's not a matter of if, but when. Cyber risk is a foundation-level exposure that must be viewed with the same gravity as a company's property, liability or workers' comp risks.
Critical Condition. The proliferation of medical devices creates a host of scary risks for the beleaguered health care industry.
Unmanned Risk. The dark side of remote-controlled drones, which have already been hacked — by students.
An Electrifying Threat. There is a very real possibility hackers could devastate the nation's power grids — for a potentially extended period of time.
Gregory DL Morris is an independent business journalist currently based in New York with 25 years' experience in industry, energy, finance and transportation. He can be reached at
[email protected]
.