Woodruff Sawyer Broker Luke Parsons Recognized as a 2020 M&A Power Broker
Luke Parsons, Vice President, Woodruff Sawyer
When the principals in a health care device manufacturing merger needed help identifying strengths and weaknesses in the new and incumbent insurance programs, they turned to Woodruff Sawyer's Luke Parsons.
Parsons was charged with not only delivering a state-of-the-art reps and warranties policy, but he was also asked to perform due diligence on the target's P&C policies, employee benefits and 401k plans.
Leading an eight-person due diligence team, he identified some major concerns. Then he turned around and produced some staggering results.
He coordinated some on-site visits to make sure that each carrier that was considering underwriting the acquired company was very familiar with the risks.
The result was renewal options from four different carriers versus just the incumbent that had been in place for years.
Coverage for BI, which was earlier found to be inadequate, was increased by a factor of 4.2. The new package also included enhanced products liability and excess liability coverage. The overall savings on the much stronger new program was 40 %.
According to Daniel Rubin, chief operating officer for Willowood Global, LLC, Parsons skillfully unraveled some local insurance relationships that had been in place for years that weren't serving the client well.
"You have the power to make this decision, but you also want to get the buy in from the organization," Rubin said. "He did that well personally and I think he was also serving well me and the private equity sponsor."
2020 M&A Power Broker Winners and Finalists
---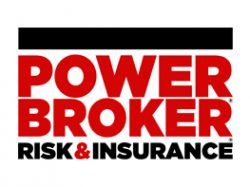 What is a Power Broker?
A Risk & Insurance Power Broker® is an individual who stands out among their peers for the exceptional client work they delivered over the past year. While brokers play many key roles in the insurance industry and risk profession, a Power Broker® award recognizes problem solving, customer service and industry knowledge.
Our goal is to broadly recognize and promote outstanding risk management and customer service among the brokerage community.
Who selects the winners?
Power Brokers are selected by risk managers based on the strength of the testimonials they provide to a team of 15 Risk & Insurance editors and writers.